Photoshopped Photo Of PM Modi's Football Jersey And Other News You Almost Believed
In this week's News You Almost Believed, we bring you the truth behind viral photos and videos.
Here's a round-up of News You Almost Believed.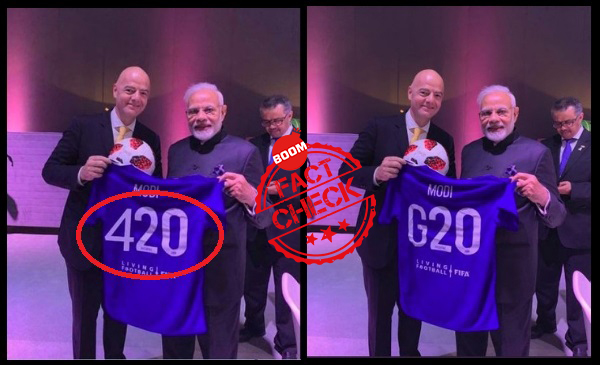 A photoshopped image of Prime Minister Narendra Modi receiving a football jersey with '420' written on it is being widely shared on Facebook and Twitter. A Google Reverse Image Search shows several articles reporting about Modi receiving a personalized jersey with his name and G20 written on it. It was also revealed that the image was shot on the sidelines of the recently held G-20 summit held in Argentina. Read the full story here.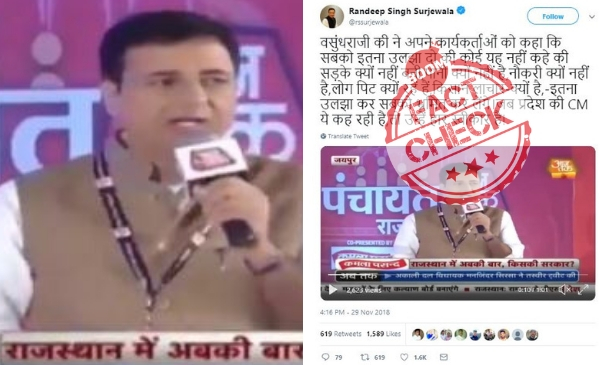 Randeep Singh Surjewala, spokesperson of the Indian National Congress made a misleading claim about Rajasthan Chief Minister Vasundhara Raje and said that Raje has told the workers of her party to confuse people so that they do not question about the state of roads, water employment, etc in the state. BOOM found the full version of Raje's speech on Bharatiya Janata Party's YouTube channel where she accused the Congress of doing the same. Read the full story here.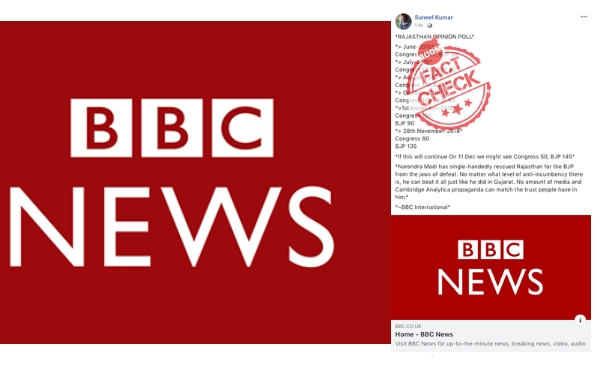 A fake opinion poll attributed to the British Broadcasting Company (BBC) predicting a win for the ruling BJP in the upcoming Rajasthan elections is viral on social media. The post gives an estimation of the seats that will be won by the BJP in the Rajasthan elections. BOOM spoke to a senior editor at BBC, who called it fake. Find out how its a fake here.