No, A Captured Terrorist Did Not Name The RSS In His Confession
The caption with this three-year-old image claims that the arrested terrorist has confessed to receiving funding and weapons from the RSS.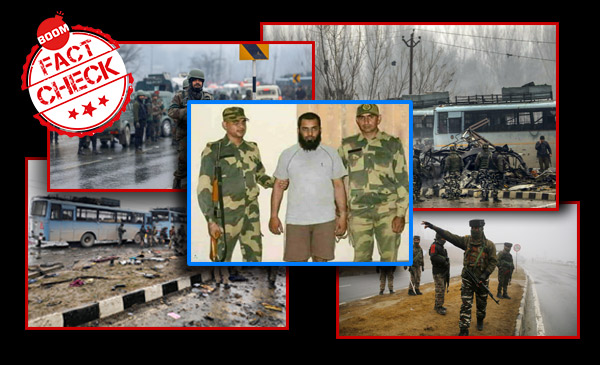 A 2016 image of a terrorist in the custody of two Border Security Force personnel is being spread with a misleading caption that claims the man confessed to receiving funds and weapons from the Rashtriya Swayamsevak Sangh (RSS) and was instructed to kill Hindus to sow communal hatred.
The caption with the image reads, "A Kashmiri terrorist who was arrested alive admitted during interrogation that RSS provides them with weapon and money, and tells them to kill Hindus so as to sow the seeds of Hindu-Muslim hatred.'
(Hindi text - "पकड़े गए ज़िंदा कश्मीरी आतंकी ने पूछताछ के दौरान कहा कि आरएसएस हमें हथियार और पैसा मुहैया कराती है और हिंदुओं को मारने के लिए कहती है ताकि हिंदुओं के दिमाग में मुसलमानों के लिए नफ़रत भरी जा सके. ")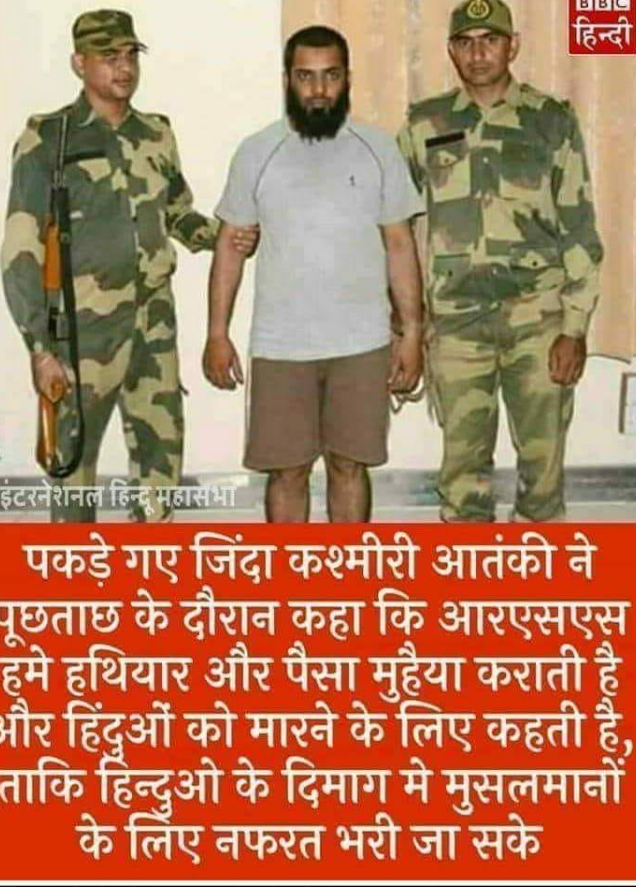 The post, shared from the Facebook profile of one Kiran Yadav, doesn't make any claims but coming in the aftermath of the Pulwama attack, the months-old post is aimed at misleading people.
FACT CHECK
When BOOM did a reverse image search of the screenshot we found several news reports of his capture. The headlines with almost all the news reports with this man's mugshot referred to him as a Pakistani terrorist captured by the Border Security Force personnel. The reports dated back to September of 2016.
From the links shared above and other news reports, we found that the bearded man in the video is Abdul Qayyum. He was arrested in Akhnoor sector of Jammu and Kashmir on September 23, 2016.
Qayyum had admitted to training with the Lashkar-e-taiba in 2004 at Manshera training camp near Muzzafarabad, PoK.
The claims of Qayyum's RSS-connection made way into social media last year when his image, in custody of BSF personnel, started being circulated with a false narrative. There were also other posts which claimed that Qayyum had links with the Congress party.
In his confession Qayyum did admit of having links with LeT. However, there has been no mention of Qayyum's links with either RSS or Congress in any of the news reports.
Claim Review :
Kashmir-based terrorist admits RSS provides them money and weapons to attack Hindus to create communal tension
Claimed By :
Facebook pages