News
Turkey, Syria Earthquake Death Toll Over 5,000: What You Need To Know
Turkish president declared a state emergency for three months and declared 10 provinces as disaster zones.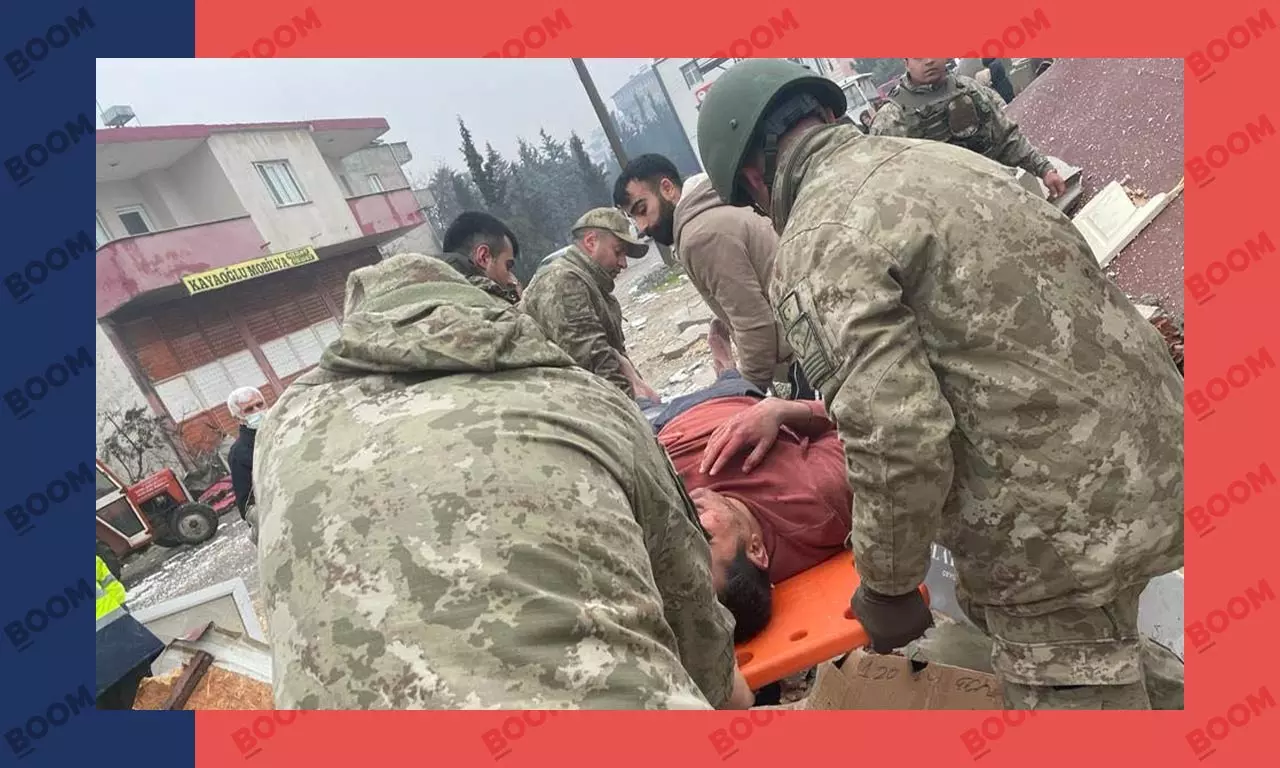 Even as rescue operations continued on Tuesday, Turkish president Recep Tayyip Erdoğan declared a state emergency in Turkey and said that at least 3,549 citizens had been killed in the massive earthquake and 22,168 more had been injured.
Rescue operations continued overnight in southwest Turkey and Syria after a massive earthquake of 7.8 magnitudes jolted the region and is said to have killed over 4,000 people in the affected areas.
A rough translation of a tweet by Erdogan said that 10 provinces of the country were declared disaster zones and that a state of emergency was declared in the country for three months.
Meanwhile, the BBC reported that at least 1,600 people had died in Syria.
What is happening Turkey, Syria right now?

Rescue workers are fighting against time to go through the wreckage and rubble in the search of those who are still alive. The earlier they reach those trapped, the more the chances of surivival.
Turkey said that rescue operations continued uninterrupted through the night. ADAF said that 13,740 personnel, 360 vehicles, and 3,360 equipment were assigned to assist for the search operations.
The Ministry of National Defense of the Republic of Turkey deployed its personnel for rescue efforts. The ministry said its soldiers were setting up rescue camps and also distributing food to the survivors of the earthquake.
It said that it had built a "sky bridge" to the affected areas and performed 120 sorties to deliver aids using 37 aircraft.
In Syria, Associated Press reported, the earthquake affected a region that is "divided between government-controlled territory and the country's last opposition-held enclave".
Aleppo was among the worst hit by the earthquake, reported the BBC. The United Nations (UN) said Idlib was also affected. The earthquake-affected region in Syria is home to people already displaced by war.
The UN said that in Syria, the earthquake adds to an already existing crisis of a cholera outbreak and harsh winters and added, "The epicentre was in southern Türkiye, where nearby Gaziantep – an important UN aid hub for northern Syria - was among the cities affected." It said that it assists around 2.7 million people every month in northwest Syria through cross-border air deliveries.
The UN report highlighted that the snow and cold in Syria had affected rescue efforts and that families of those carrying out rescue work were also affected by the earthquake.
The World Health Organisation said that its network of emergency medical teams was being activated to provide healthcare in the region affected.
WHO's senior emergency officer for Europe, Catherine Smallwood, told AFP that the death toll could increase eightfold. "There's continued potential of further collapses to happen so we do often see in the order of eight-fold increases on the initial numbers," Smallwood told AFP.
How the world is showing support for Turkey, Syria
Countries across the world, including India, mobilised rescue personnel and relief material in light of the disaster. Prime Minister Narendra Modi said on Monday, "Anguished by the loss of lives and damage of property due to the Earthquake in Turkey. Condolences to the bereaved families. May the injured recover soon. India stands in solidarity with the people of Turkey and is ready to offer all possible assistance to cope with this tragedy."
India sent support to Turkey on Tuesday. The first Indian Air Force flight C-17 left early morning. Foreign minister S Jaishankar tweeted saying, "First Indian C17 flight with more than 50 @NDRFHQ Search & Rescue personnel, specially trained dog squads, drilling machines, relief material, medicines and other necessary utilities & equipment reaches Adana, Türkiye."
Hours later, a second Indian Airforce C-17 took off from India for Turkey.
The United States said that it was coordinating with Turkey to extend help. "Important call today with Turkish Foreign Minister @MevlutCavusoglu on the devastating earthquakes. We will coordinate with Türkiye to do all that we can to assist in Türkiye and Syria," said Anthony Blinken, United States secretary of state.
BBC reported that Iraq sent help to Syria, and Taiwan, Italy, the Czech Republic, and Greece were among other countries joining the rescue efforts in the earthquake-hit region.
Do you always want to share the authentic news with your friends?
Subscribed Successfully...
Enter Valid Email Id