Muslim Woman Slamming Arvind Kejriwal In Viral Video Is A BJP Worker
While the viral post claims a Muslim woman is slamming Arvind Kejriwal for misgovernance in Delhi, it does not mention her political affiliation. Nighat Abbass, the woman in the video, is a BJP member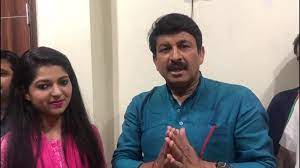 A two-minute-long video of a Muslim woman chastising Delhi Chief Minister Arvind Kejriwal is misleading in nature because the video does not mention that the woman is a Bharatiya Janata Party (BJP) worker.
The caption with the viral video reads, "A Muslim woman slams Kejriwal." (Hindi: मुस्लिम महिला ने केजरीवाल की बैंड बजा दी |)
However, the post does not mention the political affiliation of the woman - Nighat Abbass - a member of the BJP
You can view the post here and its archived version can be accessed here.
The woman says, "It makes me sad, Arvind Kejriwal, why are you playing such shameful politics despite being the chief minister of Delhi. What do you mean when you say Hansraj Hans does not belong to the Valmiki community but the Muslim community? What do you insinuate, the Valmiki community isn't a respectable one? Or does the Muslim community have no self-respect? Who are you to raise questions on Valmikis and Muslims? Stop playing politics of religion and caste. Delhi will vote you out in 2019 as well as 2020's state elections. And you went to extremes by calling someone like Manoj Tiwari a 'naachne waala'. Yes, he is a bhajan singer, a man who struggled through poverty in Purvanchal and came to Delhi to become a politician. What have you done in five years? Electricity prices are touching the sky, Delhi is being forced to drink poisonous water. You talk about women safety, I am telling you today that travelling in Delhi buses even in a burqa makes me feel unsafe. Delhi is unsafe under you and it will remain so if you come back to power. So I beg you that instead of pointing fingers at a bhajan-singer, look at yourself and think what you have done in the last five years. You will be ashamed. Remember, you will be boycotted, Muslims will boycott you, every person in Delhi will boycott you and your party.
The post has been shared from several right wing pages without mentioning that Nighat Abbass is part of the BJP.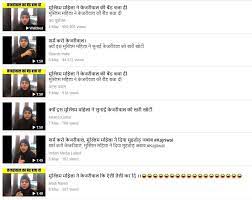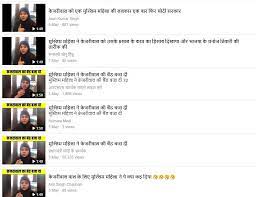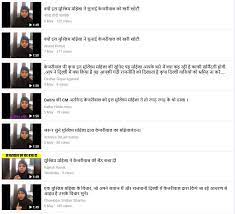 Fact Check
A reverse image search did not yield any results for the video. However, we found a tweet with the same video and caption 'be ashamed Kejriwal'. (Hindi: शर्म करो केजरीवाल)
When we searched Twitter with the same Hindi key words, we found that the video was first posted on the wall of one Chowkidar Nighat Abbass. The woman in the video is Abbass herself.
Abbass has shared the same video from her Facebook profile as well.
Who Is Nighat Abbass?
On Twitter, Nighat Abbass uses the 'chowkidar' prefix. Her Twitter handle mentions her as a 'political analyst, entrepreneur and social activist'.
While her Facebook page shows her as a 'political candidate' without mentioning the name of a particular party, there are several videos and photos on the page that show her with prominent BJP leaders.
In one of the videos, we can hear BJP MP Manoj Tiwari calling Nighat party's TV spokesperson.
In one of the photos, her designation is stated as 'Coordinator policy and research department, BJP Delhi'.
While Nighat Abbas has posted the video on her social media profiles without a caption, the same video is now being shared on several social media profiles without acknowledging Abbass' political ideology.
On her social media profiles, Nighat Abbass can be seen in a Hijab only twice - once in the video slamming Kejriwal and another time in a protest rally against Congress and other political parties.
Nighat Abbass' Claims About Manoj Tiwari
Nighat can be heard rebuking Kejriwal for calling MP Manoj Tiwari a 'naachnewaala' while he is a bhajan singer. However, before entering the political arena, Tiwari had had a long stint in the Bhojpuri film industry.
Several news reports credit Tiwari for reviving the Bhojpuri film industry. He is also a well known Bhojpuri singer and has lent his voice to several commercial songs.
Claim Review :
Video claims a Muslim woman is slamming Delhi CM Arvind Kejriwal for misgovernance
Claimed By :
Facebook pages