Mixed Bag For India: High GDP, Says IMF But Not Inclusive, Says WEF
Among the five South Asian countries which were evaluated in the report, India scores the least. Nepal, Bangladesh, Sri Lanka and Pakistan are ahead of India in the ranking.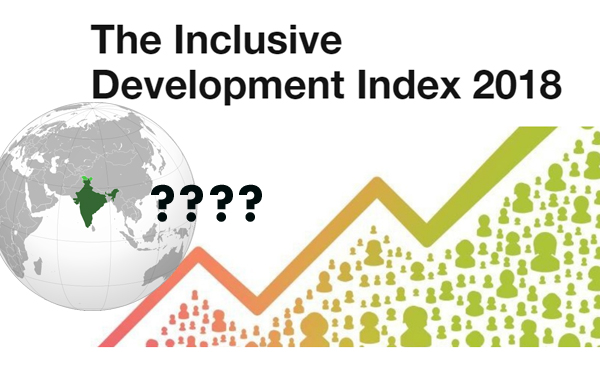 In what will come as a big blow to India's aspirations to be identified as an inclusive economic superpower, the country was ranked 62 among 74 emerging economies in the World Economic Forum's The Inclusive Development Index (IDI) 2018 Report. The report released ahead of the forum's annual meet at Davos and Prime Minister Narendra Modi's much awaited plenary address on Tuesday,  has ranked India's arch rivals Pakistan (47) and China (26) ahead of India.
IDI evaluates 103 countries – advanced and emerging economies – and was designed as an alternative to Gross Domestic Product (GDP) to evaluate if growth in countries are inclusive and sustainable.
"Economies are prioritizing policies that support short-term growth over inclusion and sustainability, despite concerns about social inequality," concluded the report based on countries' IDI score.
The report states that citizens evaluate their country's progress not by Gross Domestic Product (GDP) but by the change in their living standards. However, GDP which measures aggregate production of goods and services in the economy is considered the measure for economic success and is given primary importance by policy makers and media. The IDI data shows that 'growth is a necessary but not sufficient condition for robustly rising median living standard'.
IDI assesses each country's economic progress by 12 indicators which falls under 3 major pillars – Growth & Development, Inclusion, Intergenerational Equity & Sustainability.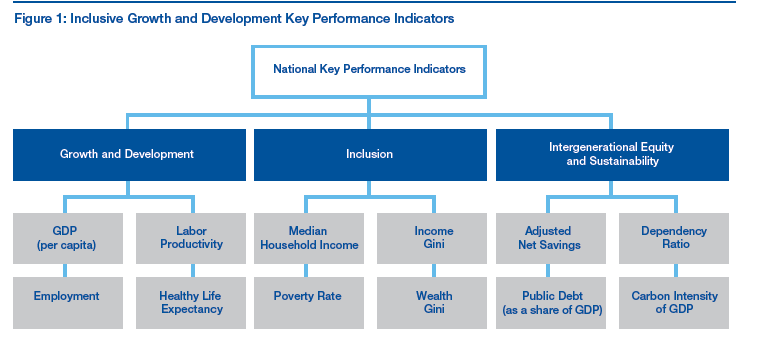 IDI score for India was 3.09. The score is based on a scale of 1-7, with 1 being the worst and 7 the best. Among 74 emerging economies, Lithuania ranks first with a score of 4.86, followed by Hungary (4.74), Azerbaijan (4.69), Latvia (4.67) and Poland (4.61).
The report ranks advanced economies (29) separately from emerging economies (74) as their IDI scores are not strictly comparable as their definitions for poverty differ. Among advanced countries Norway ranks first with a score of 6.08, followed by Iceland (6.07) and Luxembourg (6.07).
India stands fourth among BRICS – Brazil, Russia, India, China & South Africa.
Inclusive Development Index Score : BRICS Countries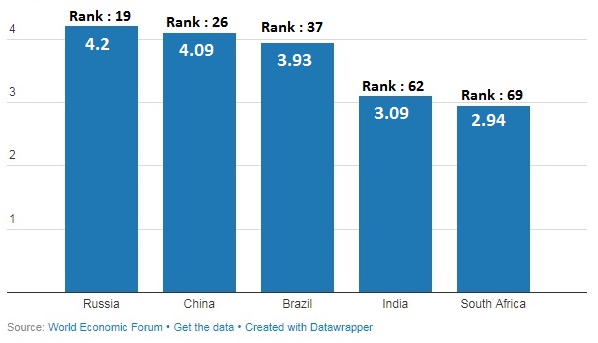 Among the five South Asian countries which were evaluated in the report, India scores the least. Nepal, Bangladesh, Sri Lanka and Pakistan are ahead of India in the ranking.
Inclusive Development Index Score : India and its Neighbours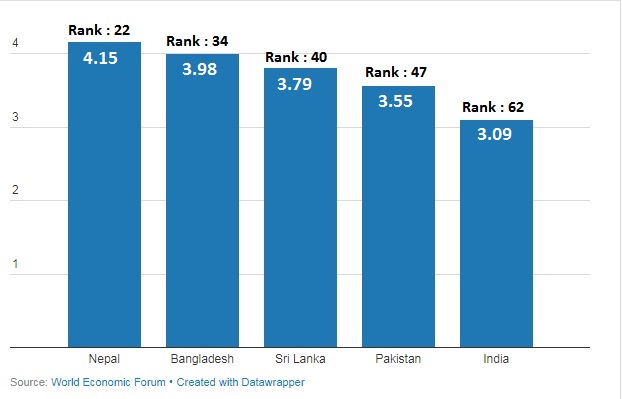 Though India has a low score, the report says that India is showing an 'advancing trend'. The 5 year trend is found using percentage change in IDI score between 2012 and 2016, by using available indicators of both these years. India is among the 10 emerging economies which is showing an advancing trend.
Below are screen shots of India's performance in 2018 and its five year trend in all the indicators. Accordingly, the 5 year trend data shows that India has been lagging behind in the indicators of employment, income equality and wealth equality.
India's IDI Score 2018


India's 5 year Trend 


But among the negatives, there are some positives as well for India. The report points out that India is performing best in 'Intergenerational Equity and Sustainability'. It also said,
Though the incidence of poverty has declined in India over the past five years, 6 out of 10 Indians still live on less than $3.20 per day. Given the prevalence of inequality both in terms of both income and wealth, there is substantial scope for improvement for India in this aspect. Both labor productivity and GDP per capita posted strong growth rates over the past five years, while employment growth has slowed. Healthy life expectancy also increased by approximately three years to 59.6.
Interestingly, the poor ranking on the Inclusive Development Index for India comes on a day when the International Monetary Fund (IMF) projected that the country will grow the fastest at 7.4 per cent in 2018 as against China's 6.8 per cent. The IMF has also projected a GDP growth rate of 7.8% for India vs China's 6.4% in 2019, clearly indicating that while China is likely to further slow down, India's growth is only going to move up.
While India had the fastest growing economy tag in 2016 at 7.1%, following the experimentation with demonetisation and patchy implementation of GST in the first six months, India's GDP had slowed down to 6.7% in 2017.