NGT Bans Sale, Use Of Firecrackers In NCR Till Nov 30
The NGT's month-long ban on the sale and use of firecrackers come days before Diwali festivities in the country.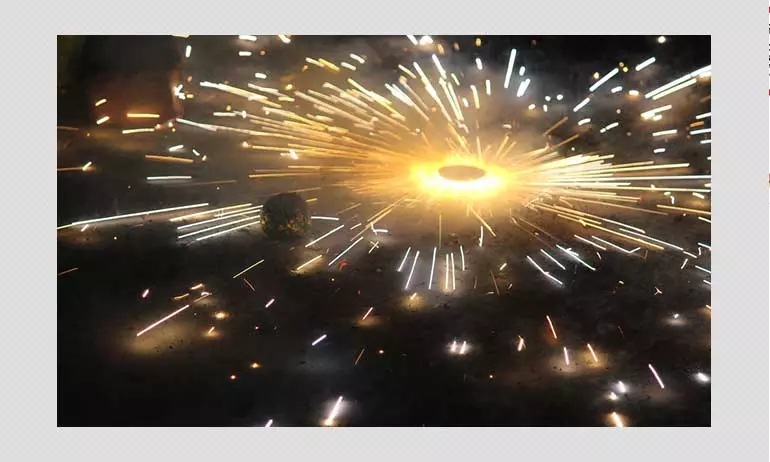 In a significant ruling to combat air pollution in times of Covid, the National Green Tribunal (NGT) has issued "a total ban against sale or use of all kinds of firecrackers in the NCR from midnight tonight till the end of this month. The tribunal's order comes days before Diwali even as the national capital recorded its highest single-day spike at 7,700 cases. This direction will also apply to all cities/towns in the country where the average of ambient air quality during November (as per available data of last year) fall under 'poor' and above category.
"It is well known that in NCR, this threshold is continuously crossed during November. Thus, ban will be absolute in NCR," the order issued by a bench presided by Chairperson Justice AK Goel said.
"Celebration by crackers is for happiness. It is not to celebrate deaths and diseases. Happiness of few at the cost of life of others is not the value in Indian society which stands for happiness and well-being of all," the bench observed while issuing stringent directions. "The situation is grave and emergent and it is not desirable that the order should not be passed pan India once a clear case has been made out and rival viewpoints have been considered," it further observed.
"We are also of the view that since we have taken the view that air pollution aggravates Covid-19, not only crackers are to be banned/restricted depending upon air quality, all States/UTs, PCBs/PCCs must take special initiative to contain air pollution by regulating all other sources to pollution, particularly during Covid-19. No doubt pollution for crackers being seasonal source, particular focus is required thereon," the four-person principle bench added.

The NGT's ruling came on a batch of petitions which suggested that use of firecrackers in areas where the air quality was poor, which on account of the ongoing pandemic, would result in serious adverse effects. In areas, where the AQI was moderate, a plea was made for the sale and use of "green crackers" only and that too for a period two hours during festivals and not on any other day in November.

The NGT has issued several directions as follows:

The cities/towns where air quality is 'moderate' or below, only green crackers be sold and the timings for use and bursting of crackers be restricted to two hours during festivals, like Diwali, Chatt, New Year/Christmas Eve etc., as may be specified by the concerned State. If the State has not specified any timings, then firecrackers will be allowed between 8 pm to 10 pm on Diwali and Gurupurab; 6 am to 8 am on Chatt Puja; 11.55 pm to 12.30 am during Christmas and New Year's Eve if the ban continues.

Firecrackers are banned otherwise.

This order—which is along the lines of the directions issued by the Supreme Court in its October 2018 order on the use of firecrackers—is applicable to areas moderately polluted or below air quality due to aggravated effect during Covid-19, as already noted.

At other places, ban/restrictions are optional for the authorities if there are more stringent measures in place, otherwise the same will apply. States may initiate special drives to contain air pollution from all sources in view of the potential of aggravation of Covid-19," the apex green tribunal noted. Orders may be issued and circulated to highlight the directions issued with appropriate enforcement guidelines to all concerned authorities, the order added.

The Central and State pollution control boards "may regularly monitor the air quality during this period which may be uploaded on their respective websites". The pollution control boards have also been directed to compile a consolidated report on this issue including "the status of compliance of this order from all the States/UTs".
Updated On:
2020-11-09T16:59:33+05:30