Indian Army Firing At Kashmiris And Other News You Almost Believed
In this week's News You Almost Believed, we bring you the truth behind viral photos and videos.
Here's this week's round-up of the News You Almost Believed.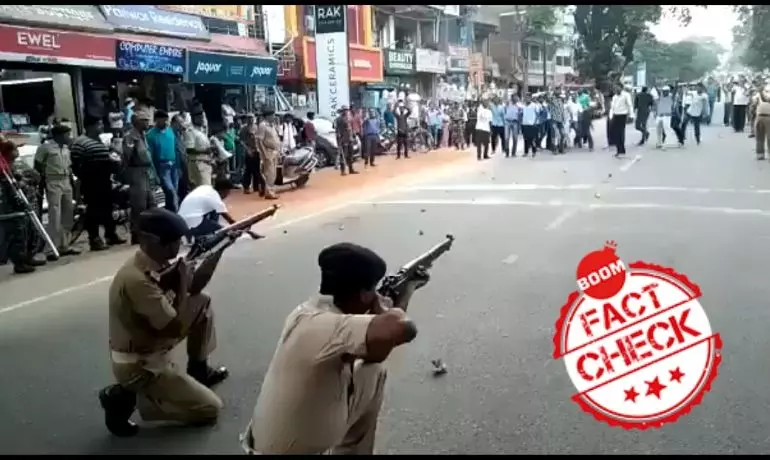 A video showing uniformed men firing on protesters is being shared falsely as Kashmir. The video is viral with false claims that Indian Army personnel are shooting at civilians in Kashmir after the recent changes in Jammu and Kashmir's statehood. BOOM found that the video is from 2017 and was a mock drill conducted by Jharkhand Police in Khunti district. Read more about it here.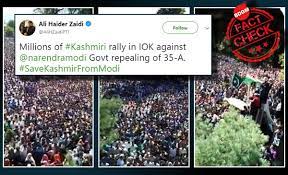 Ali Haider Zaidi, Pakistan's Minister for Maritime Affairs tweeted a video with a claim that it showed millions of Kashmiris protesting against the Indian government's recent decision to change the status of Jammu and Kashmir. But BOOM found that the video was old and showed crowds gathered for the funeral of slain militant Burhan Wani. Read a detailed story here.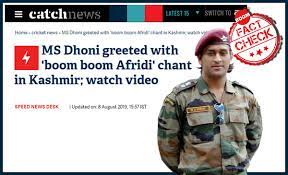 A video of Mahendra Singh Dhoni being jeered with chants of 'Boom Boom Afridi' in Kashmir is being misreported as a recent incident by online news outlets such as Catch News and Zee 24 Ghanta. The video has been revived by netizens in Pakistan in the wake of the lock-down in Jammu & Kashmir after the Indian government's decision to abrogate Article 370. But BOOM found that the original video was uploaded on November 17, 2017 by Ary Sports which is a Pakistani news outlet. Read more details about the video here.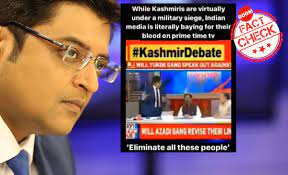 An old video of Republic TV editor-in-chief Arnab Goswami calling for mass elimination of terrorists and killing of stone pelters in Kashmir after the Pulwama attacks in February has been edited and shared with false claims that the anchor made the comments in light of the government revoking the special status of Jammu and Kashmir. Read more details about the viral video here.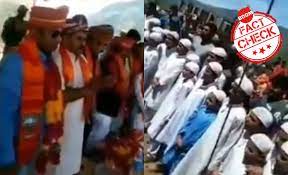 A video from April 2019 showing children in Jammu singing 'Hindustan hamara hai' is viral as Kashmiri children welcoming the abrogation of Article 370. The video is viral following the government's decision to revoke Jammu and Kashmir's special status. BOOM found that the video was shot in April at an event organised by Bharatiya Janata Party leaders in Jammu. Read more about the video here