India Falls Two Positions, Now 7th Largest Economy Globally: World Bank Data
Latest data released by the World Bank shows the UK and France as the fifth and sixth largest economies in 2018, overtaking India which was fifth in 2017.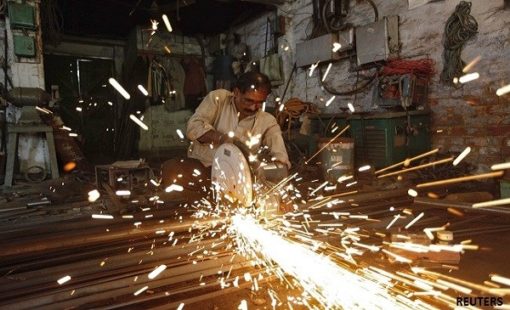 India has fallen two places to become the seventh largest economy in 2018, according to data compiled by the World Bank. The United Kingdom and France have raced past India to the 5th and 6th position respectively.
While India's economy was worth US$2.73 trillion, France's economy stood at US$2.78 trillion and the UK's economy being at US$2.83 trillion.
The United States And China Maintain Lead
The US and China maintained their standing as the top two economies in the world.
While the US was worth almost $20.49 trillion, it amounted to nearly 24% of the world GDP, which was at $85.8 trillion.
China's GDP was at $13.61 trillion, standing at almost 16% of world GDP. Japan is at the third spot with almost $5 trillion.
In 2017, India outranked France and UK to occupy the fifth position with an economy worth $2.65 trillion. France's economy was at $2.59 trillion and UK's was at $2.64 trillion.
The Indian economy only grew by around 3% in dollar terms from 2017 to 2018. This was less than the world economy, growing at around 6%. In dollar terms, France grew at 7.4% and the UK at around 7.1%.

The economies of Italy, Brazil and Canada came in at the eight, ninth and tenth place.
These values are in current, or nominal US dollars.
Data reported in current (or "nominal") prices for each year are in the value of the currency for that particular year. For example, current price data shown for 1990 are based on 1990 prices, for 2000 are based on 2000 prices, and so on
Current prices takes price inflation into consideration. The World Bank's definition of current (and constant) prices can be read here.
Experts have attributed this fall to the depreciating rupee. The rupee appreciated 3% in 2017, but depreciated 5% in the following year. This resulted in slower growth of the economy in dollar terms, year on year.
Ambitious Targets Fraught With Downgrades
These developments come amid the Narendra Modi-led government's ambitions to get India's economy to the $5 trillion dollar mark by 2024.
While the Economic Survey pegs the required growth for this at 8%, Bloomberg estimates a nominal dollar growth rate of 12%.
These estimates however come at the back of outlook cuts and slow GDP growth.
The IMF cut India's growth outlook to 7% last month, citing domestic demand slowdowns. Crisil also cut its forecast for Indian GDP growth - from 7.1% to 6.9%. India also lost its tag as the world's fastest growing major world economy to China, as China outpaced India growing at 6.4% versus 5.8% in the first quarter of calendar year 2019.

The new World Bank data, as of July 2019, can be viewed here.