Honorary Degree To PM Narendra Modi Retracted And Other News You Almost Believed
In this week's News You Almost Believed, we bring you the truth behind viral photos and videos.
Here's this week's round-up of the News You Almost Believed.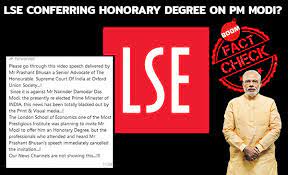 'United States space agency National Aeronautics and Space Administration (NASA) can produce artificial clouds', an edited video with this misleading claim is being shared on social media widely. The video has a British Broadcasting Corporation (BBC) logo with the host narrating that the steam cloud generated from the machine will lead to rainfall in an hour.
The viral BBC video is edited as the first part of the clip where the host
Jeremy Clarkson mentions that it is a rocket test by NASA has been removed to give a false impression that it is a cloud generator. Read the full story here.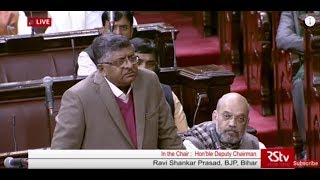 An image showing Home Minister Amit Shah sleeping during a Rajya Sabha session is viral on social media. The image claims to show Shah mid-sleep even as Law minister Ravishankar Prasad is addressing the Chairman of the Upper House. BOOM found that the claim is false and that the photo is a screenshot from Rajya Sabha TV's coverage of the Reservation Bill on January 9, 2019 with the original video showing Shah nodding and reading something as Prasad speaks. Read the details here.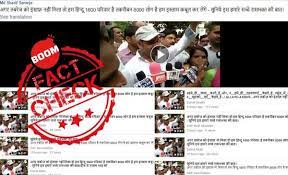 A two year old video showing contractual teachers in Uttar Pradesh threatening to embrace Islam if there demands were not met, is being shared online with a false claim that the protesters were demanding justice for Tabrez Ansari – the youth who was lynched by a mob in Jharkhand in June 2019. The protesters in the video are actually a group of Shiksha Mitras (contractual teachers) from UP who were protesting against a Supreme Court order. Read the full story here.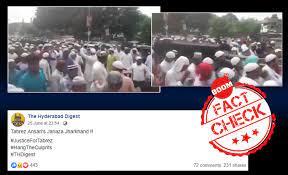 An eight-month-old funeral video of Tabrez Alam, a sharpshooter from Bihar, was shared as that of Tabrez Ansari who was tied to an electric pole and beaten to death by a frenzied mob in Jharkhand on June 18, 2019. BOOM found that the same video had been uploaded to YouTube on September 22, 2018. Read more details to the story here.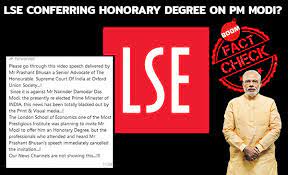 A viral Whatsapp message – stating that the London School of Economics (LSE) canceled their plans to confer an honorary degree on PM Narendra Modi – is false. These messages viral on various social media platforms had claimed that the premier institution took the decision after hearing prominent lawyer Prashant Bhushan speak at the Oxford Union Society (OUS). Modi does not currently hold an honorary degree from LSE. Read the facts about this claim here.