Hoax Forward Asks You To Split Bill To Attract Lower GST While Shopping
Should you split your grocery bill and keep it below 1000 to skip paying GST like this WhatsApp forward states? BOOM finds out.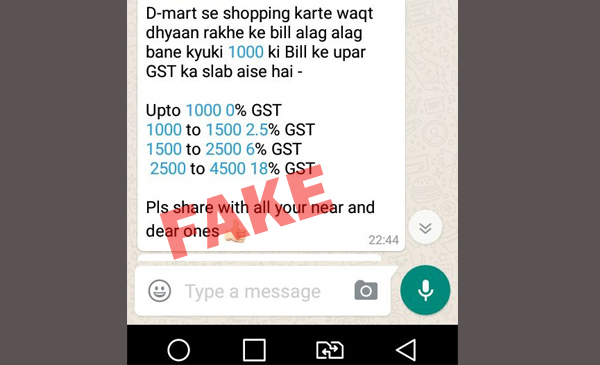 Ever since the onset of Goods and Services Tax (GST) on July 1st, 2017 several dubious WhatsApp messages have been making the rounds sparking confusion among people about different rates.
D-Mart, the supermarket retail chain owned and operated by Avenue Supermarts Ltd, became the latest target of WhatsApp hoaxsters this time.
The WhatsApp forward prescribes its own GST rates for purchases above Rs. 1000, with a higher rate for each 'slab'. It recommends shoppers get separate bills of Rs. 1000 for purchases above this amount to presumably attract no GST.
A bizarre suggestion because apart from being a cumbersome exercise for the customer, it would also be impractical for any department store to implement as it would create a bottleneck at a checkout counter.
The forward has gone so viral that it prompted the company to publish a denial on its Facebook page. D-Mart stated that GST rates have nothing to do with the bill value but instead is levied on the product purchased. The tax rates for products are as decided by the government (click here).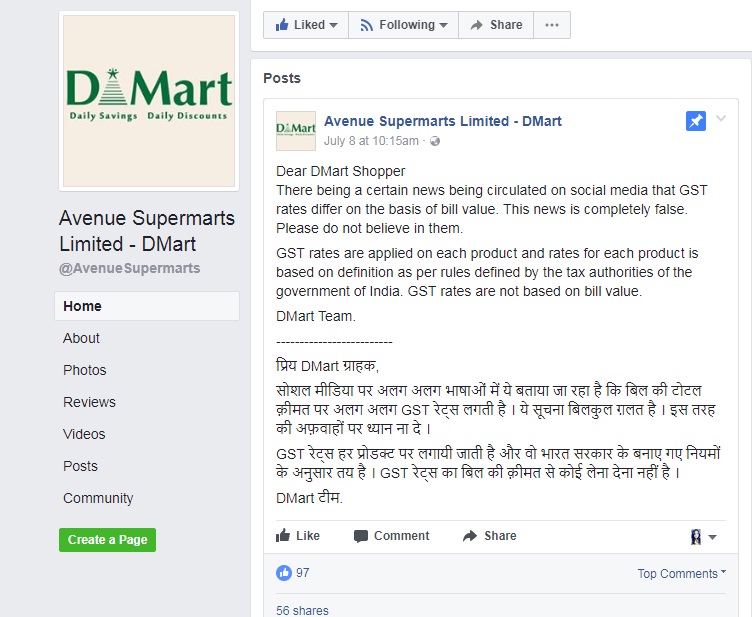 The receipt below of purchases from a DMart outlet in Mumbai on July 10 (post GST) shows the application of GST on different products.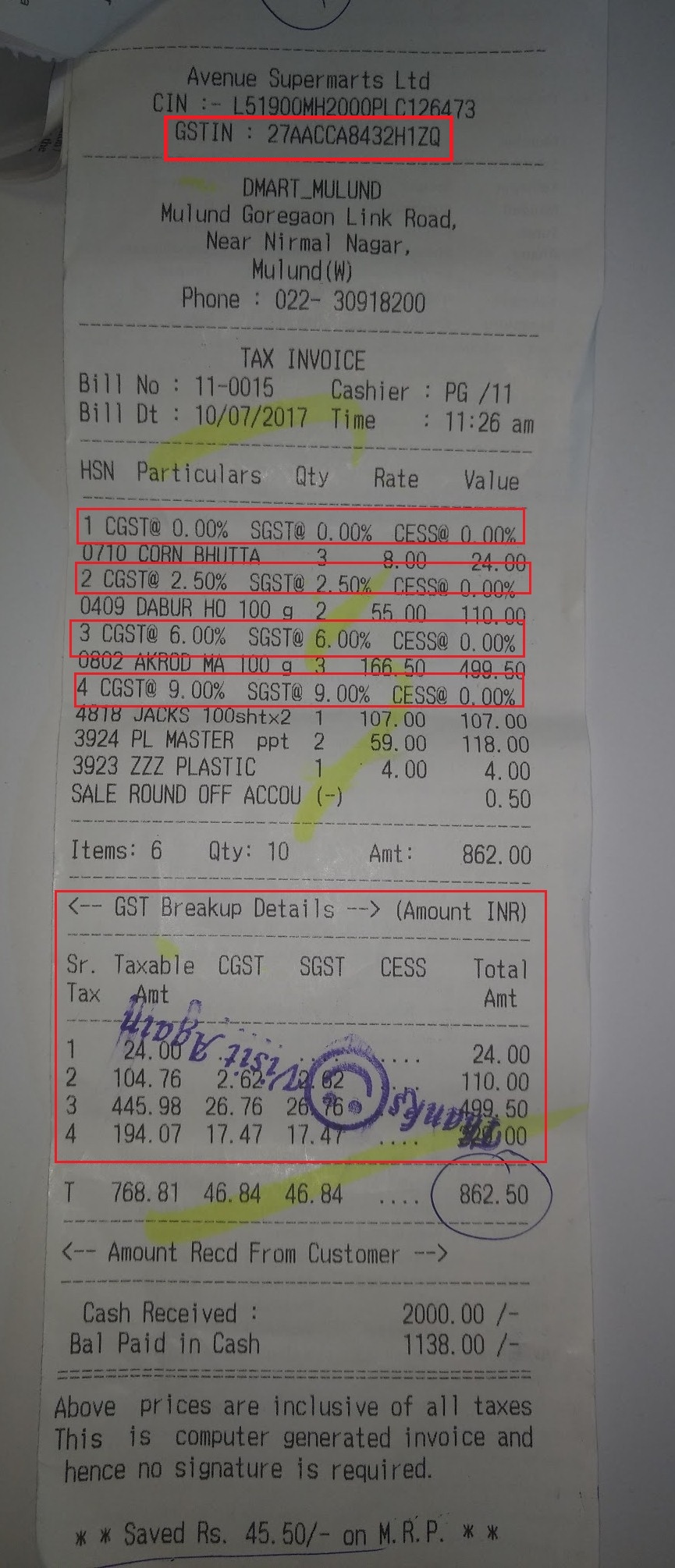 As seen, GST is not applied on the total bill amount, but on each product.
In the bill, purchases have been made of products falling in the GST slabs of 0%, 2.5%, 6% and 9% of SGST and CGST each.
(SGST refers to State GST and CGST refers to Central GST). 
Click here for frequently asked questions on GST. Twitter users can tweet to @askGST_GoI and @CBEC_India for any GST related queries.
Also read GST Primer: No Double Taxation If you Pay Utility Bills Through Credit Card