Government's Second Warning To WhatsApp, Threatens Legal Action
The government has sent WhatsApp a second notice asking the platform to take strong measures to prevent the spread of inflammatory and fake messages.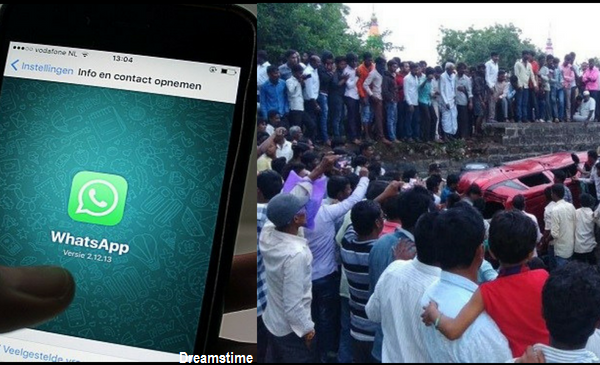 In a strongly worded communication that shows the government's growing discomfort with WhatsApp, the ministry of electronics and IT has once again. Expressing unhappiness with the steps taken till now, the government says that there is a need to bring in tractability and accountability when a provocative message is detected and a request is made by law enforcement agencies.
And in what could be seen as a clear call for action, the government's communication also warned legal action as well if enough steps are not taken.
"When rumours and fake news get propagated by mischief mongers, the medium used for such propagation cannot evade responsibility and accountability. If they remain mute spectators they are liable to be treated as abettors and thereafter face consequent legal action," said the ministry press release.
The government has also mentioned the latest mob lynching incident in Bidar where a 32-year old software engineer Mohammed Azam was killed. Citing this case, the government said that the killing was preceded by viral circulation of rumours on Whatsapp about child lifters. The platform has not addressed adequately the rampant circulation of irresponsible messages in large volumes, claimed the government.
On 3rd July 2018 after the government first asked WhatsApp to address the misuse of its platform, Whatsapp had responded by marking forwarded messages in the app for better detection by its users.
Interestingly, the government's notice to WhatsApp comes on a day when the platform announced its latest measure through a blog post that it would restrict Indian users from forwarding messages to multiple users and groups in one go. Thus, the option to forward messages will be limited to a maximum of 5 users at once.
They also plan to remove the quick forward option which is now seen beside media - photo or video or gif - messages.
"We believe that these changes - which we'll continue to evaluate - will help keep WhatsApp the way it was designed to be: a private messaging app," the blog post said.
WhatsApp has been facing increased scrutiny from law enforcement agencies due to a rising trend in mob lynching cases across the country. Just in the first seven months of 2018, 24 people have lost their lives after rumours allegedly fueled by WhatsApp messages created a scare about child-lifters resulting in violence.
On July 17, the Supreme court condemned the incidents of lynchings in the country referring to it as 'horrendous acts of mobocracy' and asked the government to draft a separate law for lynching. However, the centre has put the onus of preventing mob lynching on states which was clear from Home Minister Rajnath Singh's statement in Parliament on Thursday. This was followed by the government sending WhatsApp the second notice demanding immediate measures to tackle fake news.
The Facebook-owned company has over 1.5 billion users globally, of which over 200 million are in India.