From UP Police Arresting Donkeys To RBI Warning About Fake 2000-Rupee Notes: News You Almost Believed
Here's a round-up of the news you almost believed this week.
Here's a round-up of the news you almost believed this week.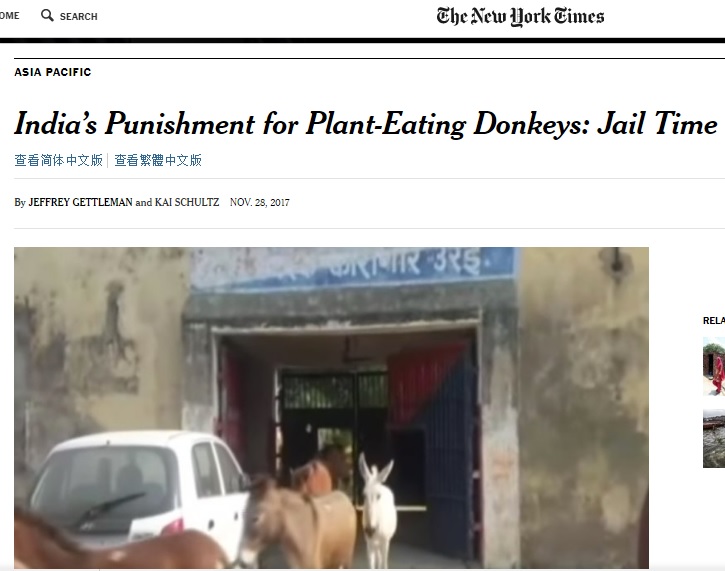 Earlier this week, several stories went viral of police in Uttar Pradesh arresting a herd of donkey for eating plants outside prison, went viral. Not just local media but even international publications like the New York Times lapped up the story. However, a factcheck revealed that it was UP Prisons and not UP police who had restrained the donkeys in order to track the owners of the herd. Read BOOM's story here - From Indian Media To NYT: How The 'Donkeys Jailed In UP' Story Went Viral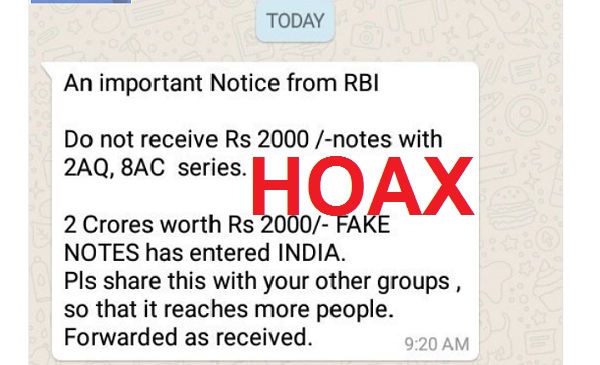 Did the Reserve Bank of India issue a notice warning people not to accept 2000-rupee notes of the series 2 AQ and 8 AC? Viral messages on WhatsApp and Facebook would have you believe that the it did. But a little digging helped discover that the message is not only a hoax but a rehash of a 2009 advisory about suspect 1000 rupee notes. Read BOOM's story here - Hoax: No RBI Circular Warning About Fake 2000-Rupee Notes With 2AQ Series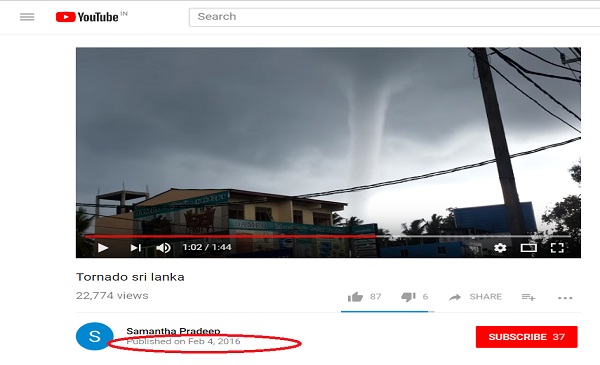 An old video of a tornado believed to be in Sri Lanka is being shared on social media as footage of cyclone Ockhi. News channel IndiaToday aired the video calling it exclusive footage. But BOOM traced the video back to YouTube where it was uploaded on February 4, 2016. Read our factcheck here - Old Tornado Video From Sri Lanka Shared As Cyclone Ockhi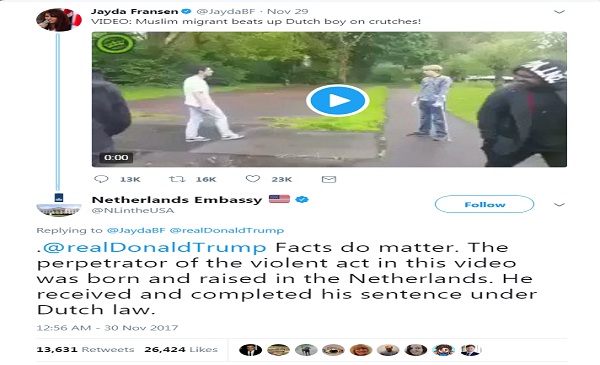 U.S. President Donald Trump's tweets continue to keep journalists and factcheckers busy but this time it was the Netherlands embassy in the US that stepped up to the plate. The Dutch embassy went as far as telling the president that 'facts do matter' after he retweeted an anti Muslim video claiming that a Muslim migrant attacked a Dutch boy on crutches. The embassy said that the attacker was born and raised in the Netherlands and received and completed his sentence under Dutch law. Read BOOM's story here - When The Netherlands Embassy In The U.S. Fact Checked Donald Trump
And you can watch BOOM's Jency Jacob and Suyash Barve discuss all these stories and more on our new show Fact vs Fiction.
https://youtu.be/3M4Xtob4UHQ