From Anna Hazare Drawing Huge Crowds In Karnataka To A Fake Pic Of Rajinikanth: News You Almost Believed
This week's news you almost believed, features anti corruption activist Anna Hazare and Rajinikanth.
Here's a round-up of the news you almost believed.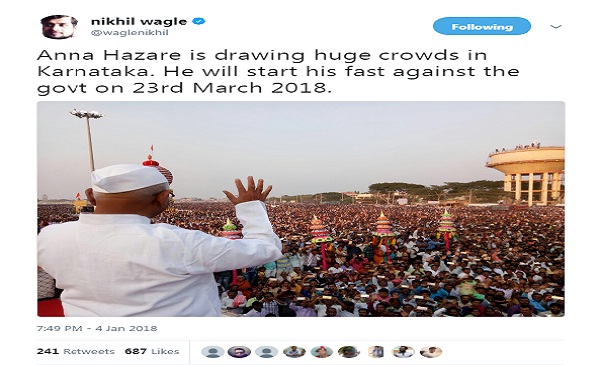 A tweet from journalist Nikhil Wagle claiming anti-corruption activist Anna Hazare was drawing huge crowds in Karnataka is not quite the whole picture. While the photo is genuine, Anna Hazare was a special invitee at the annual car festival Gavimutt Jatra in Koppal, Karnataka. The festival is attended by devotees not just from Karnataka but neighbouring states as well. Click here to read BOOM's factcheck.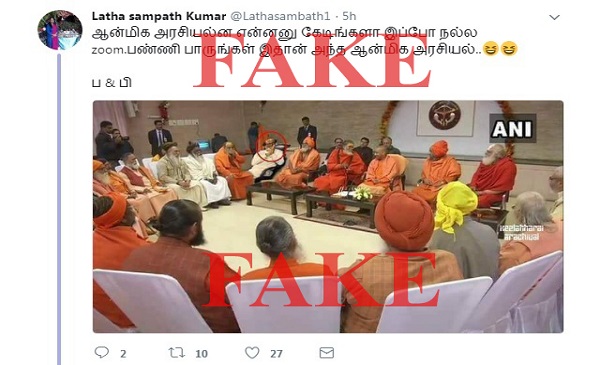 Rajinikanth got an early introduction to the fake news brigade earlier this week. Barely 48 hours after he announced his entry into politics, a photoshopped image of him seated at a meeting with Uttar Pradesh Chief Minister Yogi Adityanath and men dressed in saffron robes, was shared on Twitter and WhatsApp. The original photo does not have the actor-turned politician in it. Read BOOM's factcheck here.
And you can watch BOOM's Jency Jacob and Suyash Barve discuss all these stories and more on our new show Fact vs. Fiction.
https://youtu.be/qialDLhgfl0