From Abu Dhabi's Crown Prince Saying 'Jai Siya Ram' To RSS Chief Insulting The Army: News You Almost Believed
In this week's News You Almost Believed, Indian media peddles fake news; photos of a yet-to-be built temple go viral and Mohan Bhagwat and Manohar Parrikar's comments are taken out of context.
Here's this week's round-up of the news you almost believed.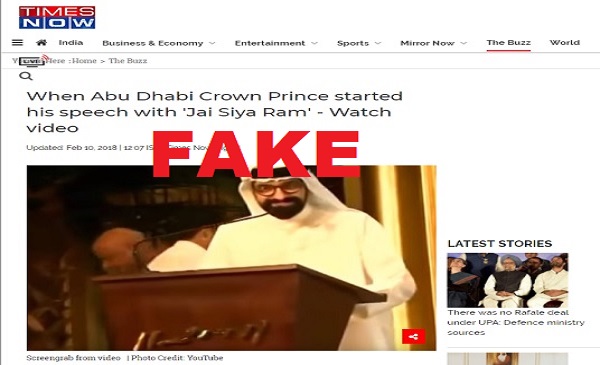 Two mainstream TV channels Times Now and Zee News made an embarrassing gaffe when they revived a 2016 video and misidentified the speaker to claim that Shaikh Mohammad Bin Zayed Al Nahyan, the Crown Prince of Abu Dhabi had said 'Jai Siya Ram' while addressing the Indian diaspora. The video was revived as part of the coverage during Prime Minister Narendra Modi's recent visit to the UAE. The person in the video was actually an Emirati columnist and political commentator and not the Crown Prince. Read the story here - Indian Mainstream News Peddles Video Claiming Abu Dhabi Crown Prince Said 'Jai Siya Ram'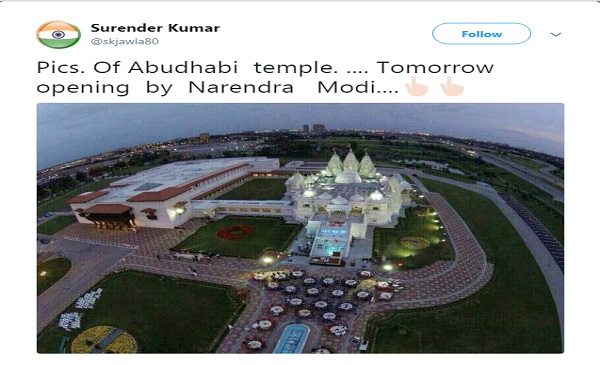 Prime Minister Narendra Modi's visit sent the fake news brigade into overdrive. Four images of exquisitely constructed temples circulated on the Internet as Abu Dhabi's first Hindu temple which the PM would inaugurate. However, Abu Dhabi's first Hindu temple is yet to be constructed. PM Modi witnessed the foundation stone being laid via video conference while he was in Dubai. The images are of different temples built by the Bochasanwasi Shri Akshar Purushottam Swaminarayan Sanstha (BAPS) organisation. Read our factcheck here - No, These Aren't Photos Of Abu Dhabi's First Hindu Temple. The Temple Is Yet To Be Built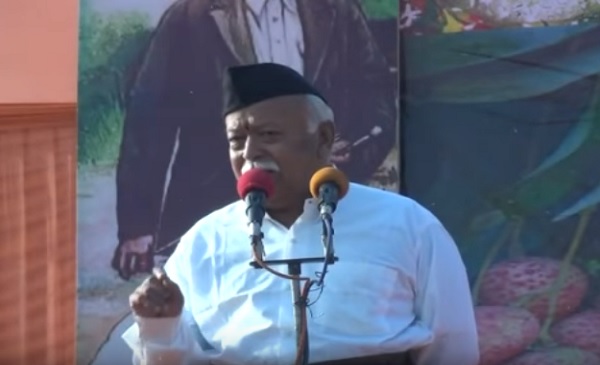 Did RSS chief Mohan Bhagwat really insult the Indian Army? Bhagwat's speech to RSS workers in Bihar made headlines when many news outlets reported him saying that while the Indian Army would take 6-7 months to prepare for a war; RSS would be ready in 3 days. The remark did not go down well with many. However, the RSS tweeted a video clip of Bhagwat's speech and said his comments were misrepresented in the media. Bhagwat was speaking about the discipline of RSS workers and seems to have said that while the army would take 6 months to prepare ordinary citizens during a war; it would take the army only 3 days to ready RSS workers - Did RSS Chief Really Insult The Indian Army?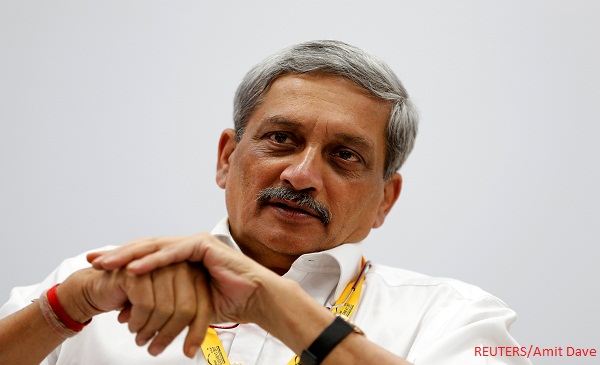 Does Goa's Chief Minister Manohar Parrikar hate girls who drink beer? Turns out no. Parrikar's comments were taken out of context and his remark 'I am scared when girls drink beer'; was about underage drinking on campuses. BOOM was one of the first fact-checking websites to state Parrikar had been misquoted. Read our story here.
And you can catch BOOM's Jency Jacob and Suyash Barve discuss all these stories and more on our show Fact Vs. Fiction.
https://youtu.be/pTGNw4NY0S4
If you value our work, we have an ask:
Our journalists work with TruthSeekers like you to publish fact-checks, explainers, ground reports and media literacy content. Much of this work involves using investigative methods and forensic tools. Our work is resource-intensive, and we rely on our readers to fund our work. Support us so we can continue our work of decluttering the information landscape.
BECOME A MEMBER