From A Photoshopped Headline To A Fake Intel Report On Karnataka Polls: News You Almost Believed
Photoshopped headlines, fake lists and fake intelligence reports on this week's News You Almost Believed.
Here's this week's round-up of the news you almost believed.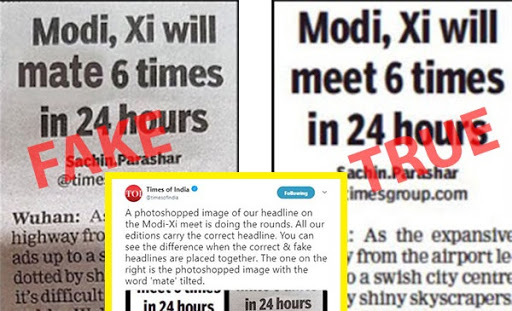 The Times Of India was quick to clarify on Friday that an image purporting to show one of its news articles with an embarrassing typo, was in fact photoshopped. The newspaper said all its editions carried the correct headline. The article by reporter Sachin Parashar counted the number of times Prime Minister Narendra Modi and Chinese President Xi Jinping will be meeting each other in 24 hours during the ongoing Wuhan summit. However, the word 'meet' was replaced with 'mate'. Read BOOM's story here.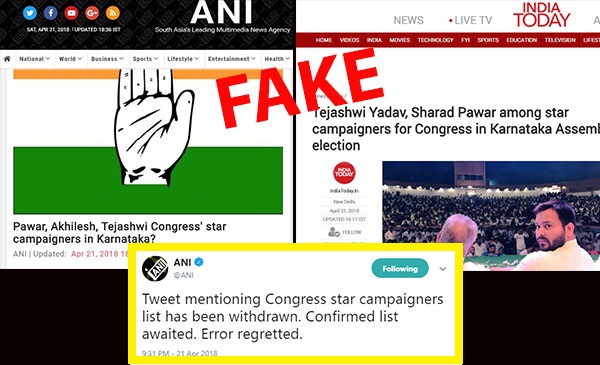 Several mainstream media outlets over the weekend published a fake list of 'star campaigners' purported to be from the Congress for the upcoming elections in Karnataka in May. The list titled 'Karnataka Assembly Elections – 2018 – List of Star Campaigners' had 22 names plus 3 tentative names of non Congress leaders such as Sharad Pawar, Akhilesh Yadav and Tejashwi Yadav. The document which bears no party seal, stamp or even a signature from any Karnataka Congress member was carried by major news outlets including wires agency ANI, India Today, Republic World and NDTV Khabar Dainik Bhaskar, Patrika and Amarujala. Read the full story here.
Earlier in the week a fake document claiming to be from Karnataka's State Intelligence Branch showing a survey predicting the upcoming assembly elections in the state next month, went viral. The document claimed that the state intelligence department acting on the 'instructions of the Chief Minister's Office' (CMO) carried out a 'final survey in the state to assess the possible outcome of Assembly Elections 2018. The document then went ahead to give a party wise result. However, when BOOM spoke to S Shanthakumar, Deputy SP, State Intelligence Branch, he said that the post of ADGP was vacant and the document was completely bogus. Read the full story here.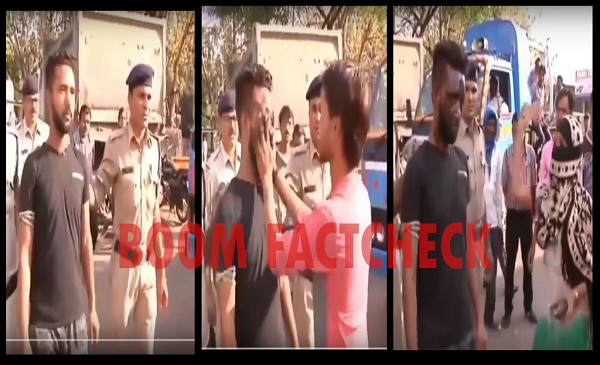 An unrelated video showing civilians attack a suspect whilst in police custody has gone viral on WhatsApp and social media with the false context that the man in the video is one of the suspects in Jammu's Kathua alleged gang rape and murder case. However, a fact-check revealed that the video is from Madhya Pradesh and has no connection to the Kathua case. Read BOOM's story here.