Fake Tweet Of Aishwarya Rai On #MeToo And Other News You Almost Believed
In this week's News You Almost Believed, we bring you the truth behind viral photos and videos going around with an inaccurate context
Here's a round-up of the News You Almost Believed.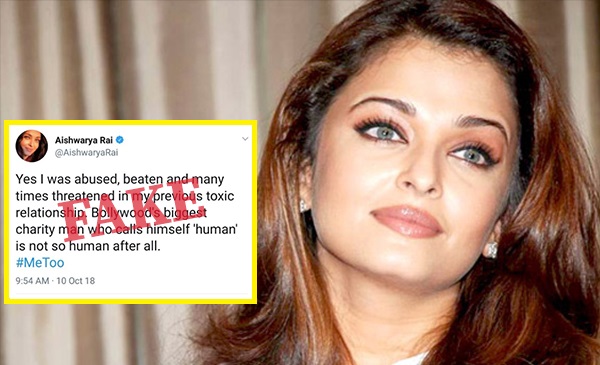 A screenshot of a tweet purporting to be from Aishwarya Rai Bachchan that has gone viral on social media is fake. The tweet talks about the actress being in an abusive relationship in the past and also supposedly calling out her ex-boyfriend referred to as "Bollywood's biggest charity man". However, Aishwarya Rai Bachchan is not on Twitter and the screenshot was shared by a Twitter handle that is a serial fake. Read the full story her.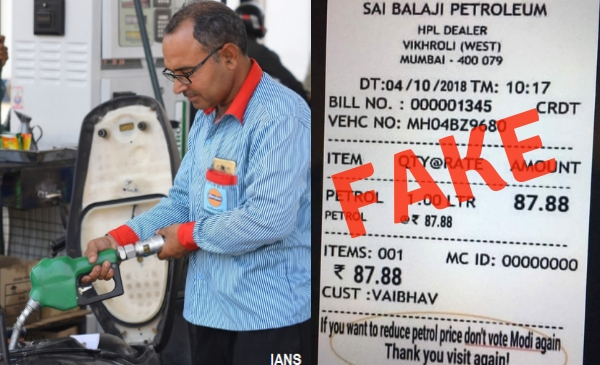 A photo of a receipt purported to be from a petrol bunk in Mumbai with the line, "If you want to reduce petrol price, don't vote Modi again" is fake. A Factcheck revealed that the bill is not only fake but has been taken from a sample image to show how a handheld billing machine works. Click here to read the full story.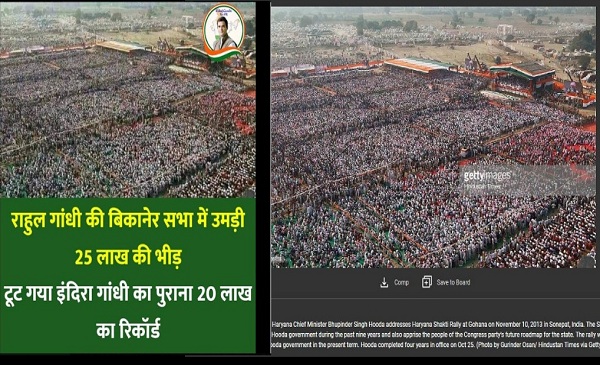 Facebook page named 'Rahul Gandhi for PM' shared a 2013 photo of then Haryana Chief Minister Bhupinder Singh Hooda's rally in Sonepat as Rahul Gandhi's rally in Bikaner, Rajasthan on October 10, 2018. BOOM did a Google Reverse Image search and found the original photo on stock images website Getty Images. Click here to read the full story.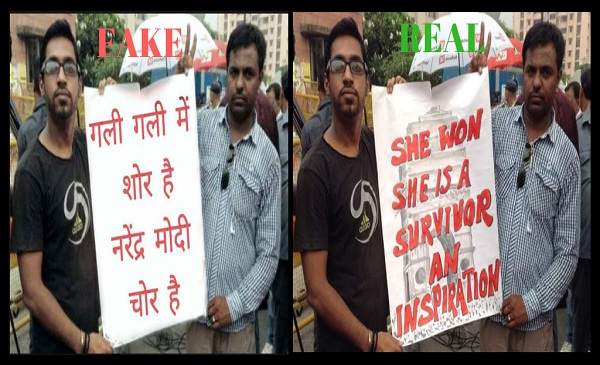 A doctored image of two men holding an anti-Modi poster, shared by Facebook page 'BJP Bhagao Desh Bachao' has been shared over 10,000 times on Facebook. The photo purports to show a poster calling Prime Minister Narendra Modi a thief. The picture is a doctored image of two men holding a poster showing solidarity with the victim of the horrific 2012 gang rape in New Delhi. Read the full story here.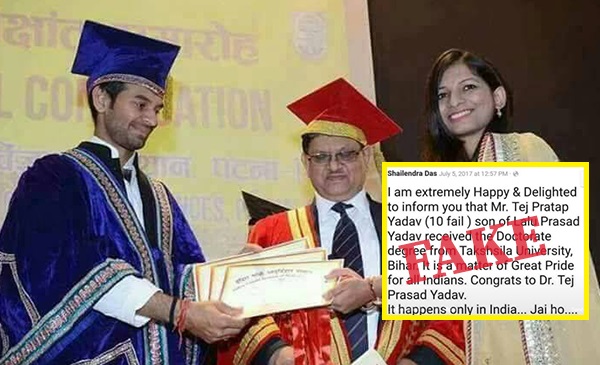 An old image of Lalu Prasad Yadav's son Tej Pratap Singh has been shared on Facebook claiming to say that even though he did not clear his tenth standard exams, he received a doctorate degree from Takshashila University, Bihar. But in reality, Tej Pratap was invited to a convocation in IGIMS in 2017 as a guest and was awarding degree certificates to students. Click here to read the full story.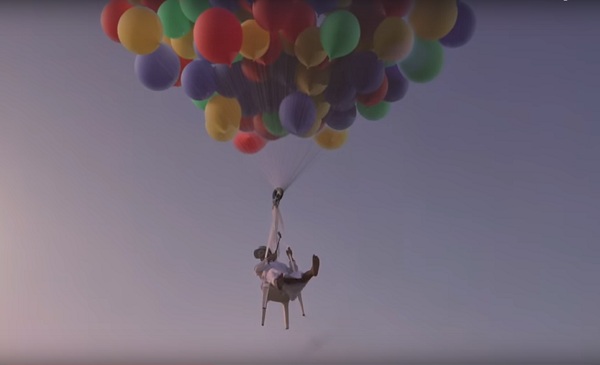 Three separate videos including an ad are being shared on Facebook as a balloon stunt gone wrong. Viral posts claim a few kids in Oman thought it was fun to airlift their father by using helium balloons. However, a fact-check revealed that the video is an ad for residential building with stunning views of Dubai's skyline. Click here to read the story.