Fake Tweet Of Aishwarya Rai Bachchan On #MeToo Goes Viral
Though similar comments have been made by Aishwarya Rai Bachchan in the past, the particular screenshot is not from her account as she is not on Twitter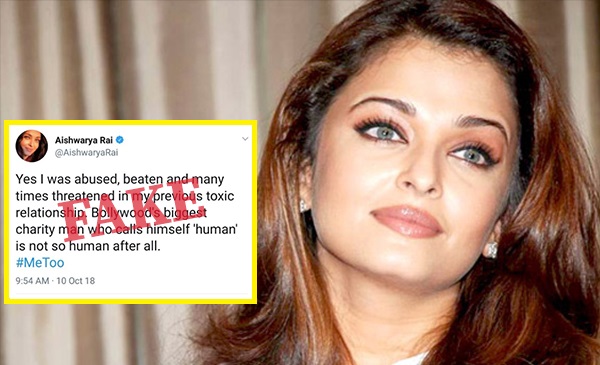 A screenshot of a tweet purporting to be from Aishwarya Rai Bachchan has gone viral on social media.
The tweet talks about the actress being in an abusive relationship in the past and also supposedly calling out her ex-boyfriend referred to as "Bollywood's biggest charity man".
The screenshot of the tweet was shared by a handle @TheGuruGhantal who wrote, "Finally she speaks after so many years #MeToo." His tweet has been retweeted 41 times.
Finally she speaks up after so many years#Metoo pic.twitter.com/DeT6xiehhu

— Guru Ghantal (@TheGuruGhantal) October 10, 2018
Click here to view an archived version of the tweet
The screenshot is also viral on Whatsapp. BOOM received the same image on our helpline number (7700906111) asking us to verify the same.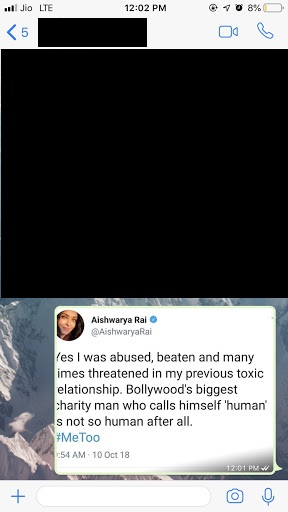 A Google search for Aishwarya Rai Bachchan's official Twitter handle doesn't yield any results. While there are many Twitter handles by her name none of them are related to the actress and appear to be fan accounts.
When we checked for the Twitter handle @AishwaryaRai, we did find an account but it wasn't a verified handle, neither was the profile picture of the account similar to the screenshot of the tweet with #MeToo. But, the twitter handle in its description linked Aishwarya Rai's official Instagram account.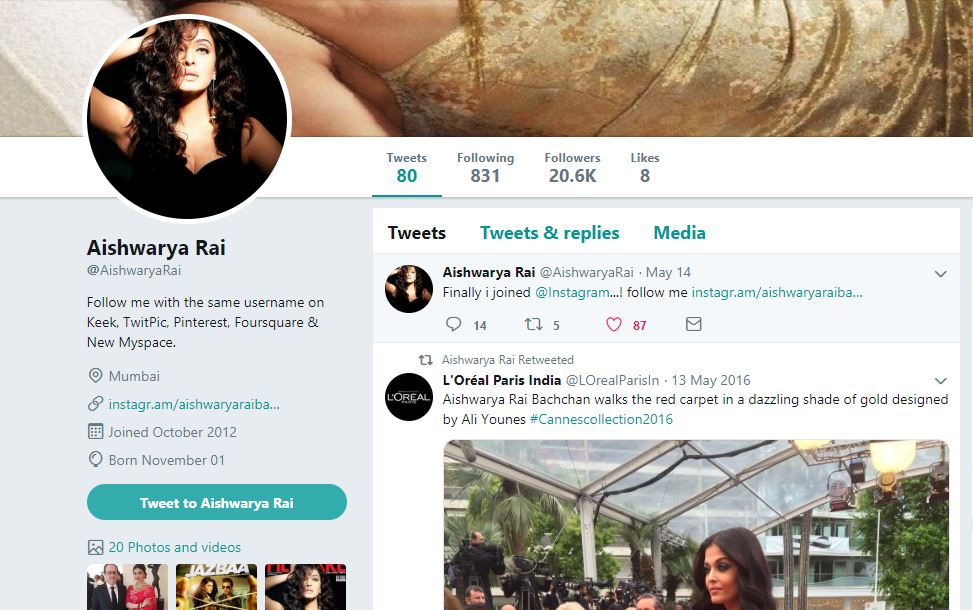 Twitter's policy states that users are allowed to create parody, newsfeed, commentary, and fan accounts on Twitter, provided that the accounts follow the requirements as mandated by them –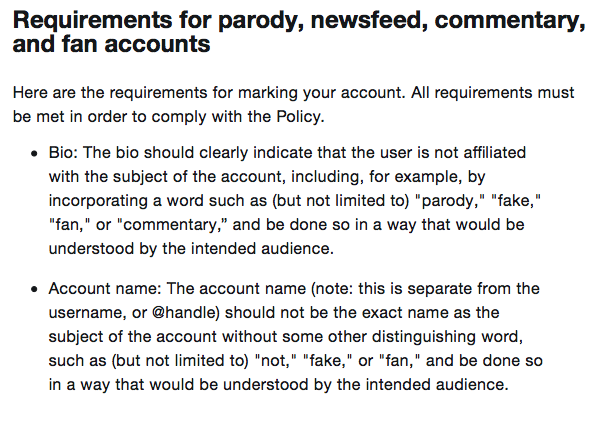 Courtesy: Twitter
Rai has stayed away from social media after taking a backseat from films but she is present on Instagram and has a verified Instagram account with her name as AishwaryaRaiBachchan. She has 5 million followers on Instagram account, but follows no one.

Rai spoke about the #MeToo movement unfolding on social media at a recent promotional event for L'Oreal.
"I have always spoken out. I spoke in the past, I am speaking now, and I will continue to speak." News18 reported her to have said.
"Social media has enabled the conversation and any woman who comes from any part of the world today has a voice that will be heard," the actor was quoted as saying.
Aishwarya Rai's relationship and bitter break-up with actor Salman Khan had made headlines in 2002. The Times of India had at the time quoted Rai as saying, "After we broke up he would call me and talk rubbish. He also suspected me of having affairs with my co-stars. I was linked up with everyone, from Abishekh Bachchan to Shah Rukh Khan. There were times when Salman got physical with me, luckily without leaving any marks. And I would go to work as if nothing had happened."
Claim Review :
Image Of Aishwarya Rai Bachchan Tweet On #MeToo
Claimed By :
Twitter User