No, JNU SFI Leader Did Not Fake His Injuries
BOOM spoke to Soori Krishnan, who told us he received five stitches on his head and his right arm is in a sling.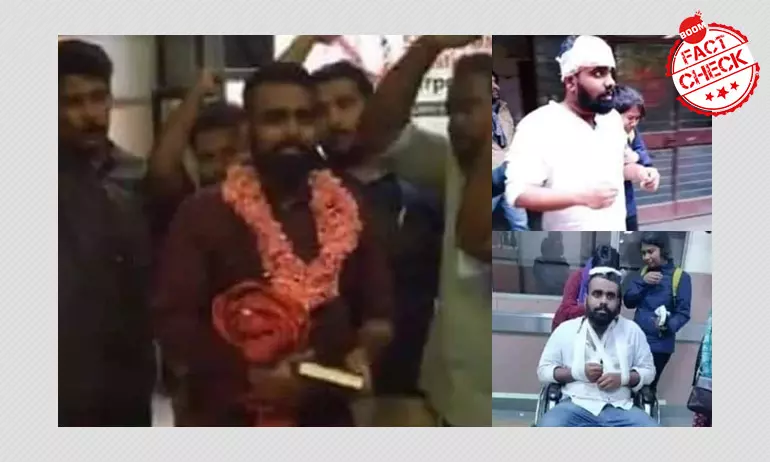 Photos of Jawaharlal Nehru University (JNU) student Soori Krishnan are being shared with false claims that he faked his injuries in Sunday's violent mob attack at the varsity. The collage of before-and-after photos of Krishnan, who is also a member of Student Federation Of India(SFI) show him first with bandages around his head and arms and later without it.
BOOM spoke to Krishnan, who dismissed the claims online and said the doctors removed the bandages after stitching his wounds.
The viral claim was shared by several members of Akhil Bharatiya Vidyarthi Parishad (ABVP) and Bharatiya Janata Party leaders. It soon went viral on Facebook and Twitter with fake claims that Krishnan 'faked his injuries'.
Updated On:
2020-01-09T14:49:47+05:30
Claim Review :
Photo claiming SFI student faked injuries
Claimed By :
Social Media Posts