Fact Check
Fake Alert: Photo Of Injured Russian Soldier Viral As Indian Army Jawan
The photo of a Russian soldier is viral with claims that an injured Indian Army jawan left the hospital to avenge the Pulwama attack.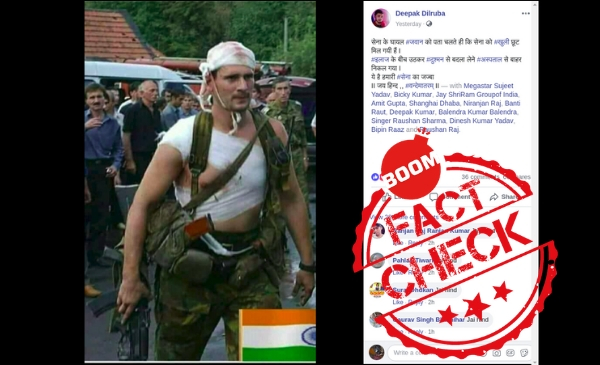 An old photo of an injured Russian soldier is being shared with a false claim that he is an Indian soldier who is on duty despite being injured, so as to avenge the Pulwama attack.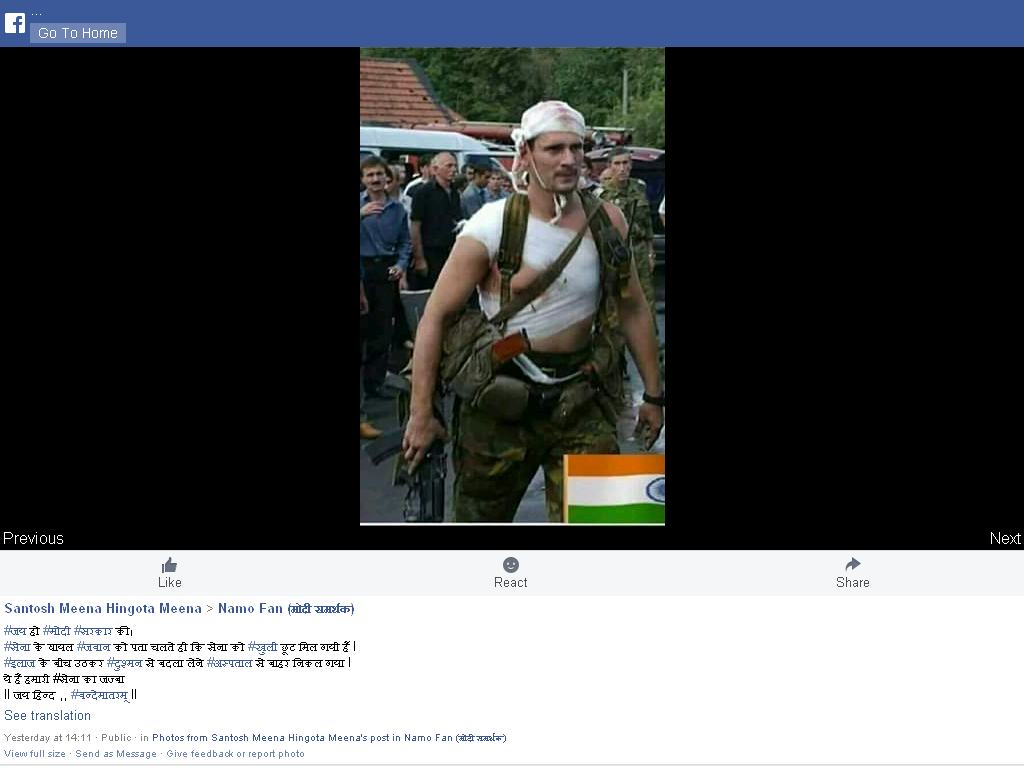 It is being shared with the following caption:
| | |
| --- | --- |
| Original Hindi text | Translated to English |
| #जय हो #मोदी#सरकार की। #सेना के घायल #जवान को पता चलते ही कि सेना को #खुली छूट मिल गयी हैं I #इलाज के बीच उठकर #दुश्मन से बदला लेने #अस्पताल से बाहर निकल गया I ये है हमारी #सेना का जज्बा II जय हिन्द ,, #वन्देमातरम् II | Long live Modi government. When this injured soldier got to know that Indian army has been given a free hand, he left the hospital leaving behind his treatment. This is the spirit of our army. Jai Hind, Vande Mataram. |
BOOM found that the post is viral on Facebook with the same caption in Hindi.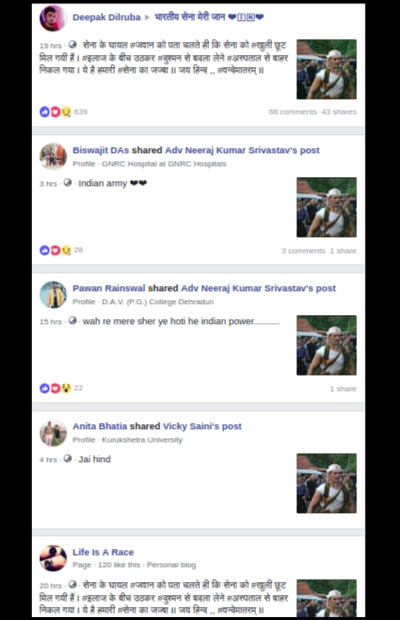 Fact-Check
A reverse image search on Russian search engine Yandex gave us a list of links where the same photo has been used in the past. Most of the results described the person in the photo as a Russian soldier named Maxim Alexandrovich Razumovsky .
It was also posted on September 2019 by an Indian Facebook page called Shatrujeet, claiming that it is a photo of a Russian Spetsnaz called Maxim Alexandrovich Razumovsky. The post further explains that the photo was clicked after the Beslan school siege of 2004, that led to the death of more than 300 people.
BOOM also found the same photo posted in an article by a Russian website called Specnaz (Russian term for Spetsnaz).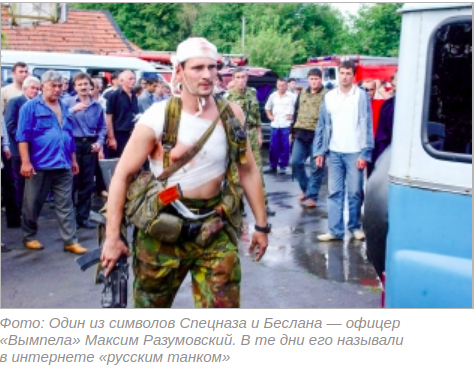 BOOM translated the caption from Russian to English and it reads, 'One of the symbols of Special Forces and Beslan is Vympel officer Maxim Razumovsky. In those days they called him on the Internet 'Russian tank''
Vympel refers to an elite Russian Special Forces unit under the command of the Federal Security Service (FSB) of Russia.
Running a detailed search, BOOM found that the image of an injured Razumovsky was clicked in September 2004 in Beslan, Russia when a local school in the town was atatcked by terrorists. In the incident, more than a 1000 people including school children were taken hostage and the Russian army ran a three-day long rescue operation.
During the operation, Razumovsky was widely praised for his efforts and his act of continuing to be part of the resuce operation despite being severely injured.
Claim :
Indian soldier joins duty despite being injured
Claimed By :
Facebook posts
Do you always want to share the authentic news with your friends?
Subscribed Successfully...
Enter Valid Email Id