Haven't Linked Your Aadhaar And PAN? Deadline Extended To March 31
The IT department has given its eighth extension for linking Aadhaar and PAN; the deadline now being March 31.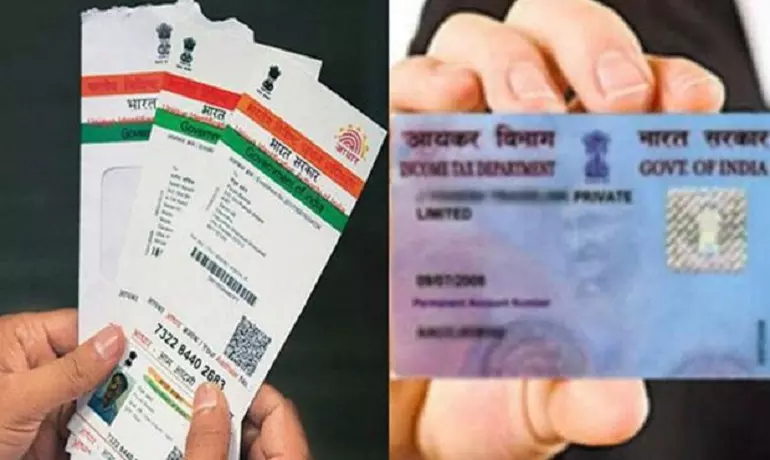 The deadline to link the Permanent Account Number (PAN) to Aadhaar has been extended for the eighth time, this time to March 31, 2020, as was announced by the Income Tax Department.
The due date for linking of PAN with Aadhaar as specified under sub-section 2 of Section 139AA of the Income-tax Act,1961 has been extended from 31st December, 2019 to 31st March, 2020.
Notification no.107 of 2019 dated 30/12/2019 issued by CBDT.

— Income Tax India (@IncomeTaxIndia) December 30, 2019
Previously, the Income Tax department, in a tweet, has reminded taxpayers to ensure that they link their Aadhaar to their PAN by December 31 this year. The department has also warned that failure to do so would make their PAN inoperative. This would also mean that they would not be able to file taxes.
There are two ways to get the Aadhaar linked to one's PAN.

The online method requires one to visit the Income Tax Department's website on www.incometaxindiaefiling.gov.in and click on 'Link Aadhar' section in the left section of the screen, enter PAN Number, the Aadhaar number and name as per Aadhaar. Users need to ensure that the name on the PAN and Aadhaar is the same. Once requested, you can also view the status of linking request on the same portal.
The second option requires users to provide their Aadhaar and PAN details over SMS, in the following format: UIDPAN<space><Aadhaar number><space><PAN number>. For example, if the Aadhaar number is 123456789101 and the PAN number is ABCDEFGH99, the SMS that would need to be sent is: UIDPAN 123456789101 ABCDEFGH99 to either 567678 or 56161. The phone number that sends the message would need to be registered with the person's Aadhaar.

Earlier, the Income Tax department extended the deadline in September this year, making it the seventh extension in the due date for the public to link the two identification numbers.
(This article has been updated with the IT Department's deadline extension)
Updated On:
2019-12-31T12:16:36+05:30