Explainers
Deadline For Filing Income Tax Return For FY 2019-20 Extended
The FM announced measures for discoms, MSMEs, real estate, PFs, and HFCs in the 1st announcement under the government's package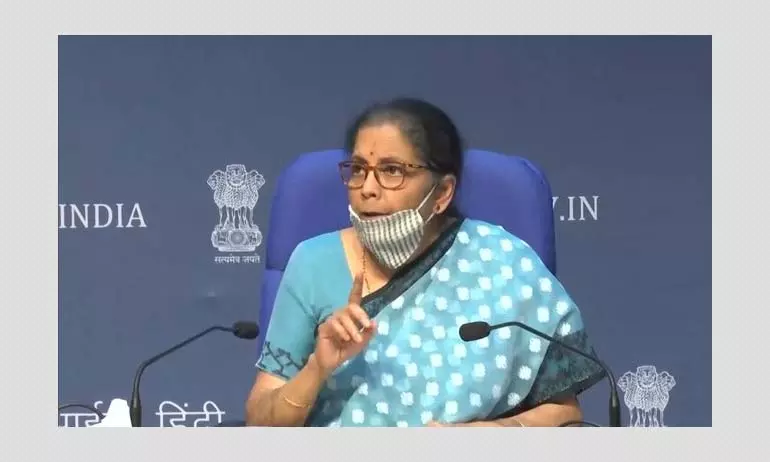 Finance Minister Nirmala Sitharaman has announced the extension of the deadline for filing income tax returns for FY 2019-20 to November 30, 2020. This deadline was earlier July 31st. "Due date for all income-tax return for FY 2019-20 will be extended from July 31, 2020, and October 31, 2020, to November 30, 2020, and tax audit from September 30, 2020, to 31st October 2020," Sitharaman said.
The government has also reduced tax deducted at source or TDS by 25% for non-salaried employees. Similar reduction has been made for tax collected at source or TCS for specified receipts. This is expected to put ₹50,000 crores into taxpayers' hands.
This relief was part of the first tranche of provisions under the government's mega Aatmanirbhar Bharat Abhiyaan, which Prime Minister Narendra Modi claimed would total close to ₹20 lakh crores - or 10% of GDP. The first announcement covered the domains of direct taxation, relief for discoms; micro, small and medium enterprises (MSMEs);provident funds and housing finance corporation and non-banking financial corporation.

The government is hoping that these measures will simulate the economy, as well as enhance self-sufficiency and localisation within the Indian economy.
Read: PM Narendra Modi Pledges Rs 20 Lakh Cr Economic Package, Lockdown 4
BOOM rounds up the top 5 announcements
Direct Tax
Apart from the tax relief given on TDS and TCS, the government said that it would also clear all refunds to charitable trusts, and non-corporate businesses & professions (LLPs, co-operatives, partnerships) immediately.
Provident fund
Earlier in March, the government had announced that for firms with less than 100 employees, they would pay the employer's share and the employee's contribution to the public provident fund, for March, April and May. The government is extending this for June, July and August. Further, the government has reduced the statutory contribution to the PF from 12% to 10%. Public enterprises will still pay 12%, but its employees would only pay 10%. This exercise is expected to cost ₹2500 crores to the government.


Read: Cash Transfer, Free LPG, Grains: ₹1.7 Trillion COVID-19 Relief Package

MSME-related announcements
The finance minister made six announcements for MSMEs, the most prominent among them being a guaranteed and collateral free loan scheme to meet operational liabilities. The move is valued at ₹3 lakh crores. It can be availed till October 31 with a fixed rate of interest and repayment of 4 years. Around 4.5 million businesses will be able to resume activity if this is availed, according to the government.
It was also announced that the government would redefine the definition of MSMEs to now include both investments and turnover, and have increased its thresholds, so as to give its benefits to as many firms as possible.
Finally, the government has said that for governmental procurement under ₹200 crores, there will not be any global tender so as to allow greater MSME participation. The government would also honour all MSME receivables in 45 days.

Discoms

The government has made an announcement ₹90,000 crores that would be provided to discoms exclusively to settle their dues with generating companies. This will be given via power finance corporations, rural electrification corporations.

HFCs, NBFCs and microfinance enterprises

The finance minister announced a ₹30,000 crore special scheme that channels investment to be made in primary market and secondary market of investment grade debt papers of NBFC/HFCs/MFIs. All securities to buy the debt papers to be guaranteed by government.
All contractors would also be given upto six months to fulfil their obligations by various government agencies. For the portion of work that is fulfilled, the government would also release bank guarantees to ensure regular cash flow.
Watch the announcements below.
Do you always want to share the authentic news with your friends?
Subscribed Successfully...
Enter Valid Email Id