Facebook Buries The Lead; Several Pro-BJP Pages Go Missing After Purge
BOOM found out that in addition to the Congress-affiliated pages that were taken down by Facebook recently, several pro-BJP pages have also been removed, which did not find mention in the Facebook's official statement.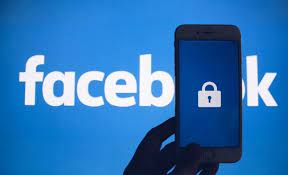 Facebook Inc's statement, released on April 1, 2019, explaining its actions behind the removal of more than a 1000 assets as a part of their 'coordinated inauthentic behaviour enforcement', has ended up raising more questions than providing answers.
(Assets, in this context, refer to groups, pages and accounts.)
Facebook defines 'coordinated inauthentic behaviour' as 'groups of people or pages working together to mislead others about who they are and what they do'.
In the statement, Facebook specifically mentioned removing pages and accounts that were linked to the Congress IT Cell, while refraining from mentioning the removal of any pro-BJP assets.
However, the statement did mention the removal of 15 pages, groups and accounts which were linked to an Indian IT firm, Silver Touch. As an example, the statement provided screenshots of posts made by a pro-BJP page called The Indian Eye.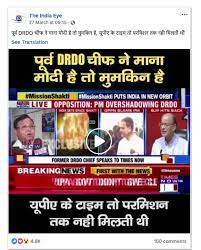 While the initial impression made by the obfuscating statement suggested that pro-Congress pages were the primary target of Facebook's behavioural enforcement, BOOM observed that several pro-BJP and right-wing pages have also been removed by the social media giant.
ThePrint reported , citing sources, that around 200 pro-BJP pages on Facebook have been affected by the recent purge, which is the closest estimate we have, in the absence of any official statement on this specific matter.
It should be noted that while no well known pro-Congress pages have been observed to be removed by Facebook, several highly popular pro-BJP pages with massive following are now nowhere to be seen.
Some of the popular pro-BJP pages BOOM found missing were MyNation, Post Card Fans, Dainik Bharat, Nation Wants NaMo, The Genuine Truth, India Report Card and the official page of BJP MLA T. Raja Singh.
A few of these pages have been known to post hyper-partisan content in favour of the BJP and some of these content have been found to be outright fake by BOOM and other fact-checkers. Click here and here for some examples.
The statement does not make it clear whether these pages have been deleted or suspended. However, it does mention that the pages and accounts have been taken down based on how they were sharing things and not on their content.
The owners of some of these pages, along with their associates, have taken to Twitter to express their displeasure of having their pages disappear, and called out Facebook for misdirection for having mentioned only Congress pages being taken down in their statement.
Link with Pakistan?

Furthermore, the statement also included the removal of pages that were linked to the Pakistani Army, raising questions on whether there is a suggested link between the 'coordinated inauthentic behaviour' between pages in India and Pakistan.
Although the reason behind including the removal of the Pakistani pages in the statement has not been made clear, BOOM observed that Facebook's statement suggested no direct link between the Pakistani pages and the Indian pages that have been removed.
You can read the full statement by Facebook Inc. here.
Also Read: Facebook Takes Down Hundreds Of Pro-Congress Pages, BJP Pages Also Hit