Explainers
Artificial Rain, Track Hotspots: How Delhi Plans To Curb Pollution
Delhi environment minister Gopal Rai said separate action plans for 13 hotspots will be implemented to reduce pollution and improve air quality.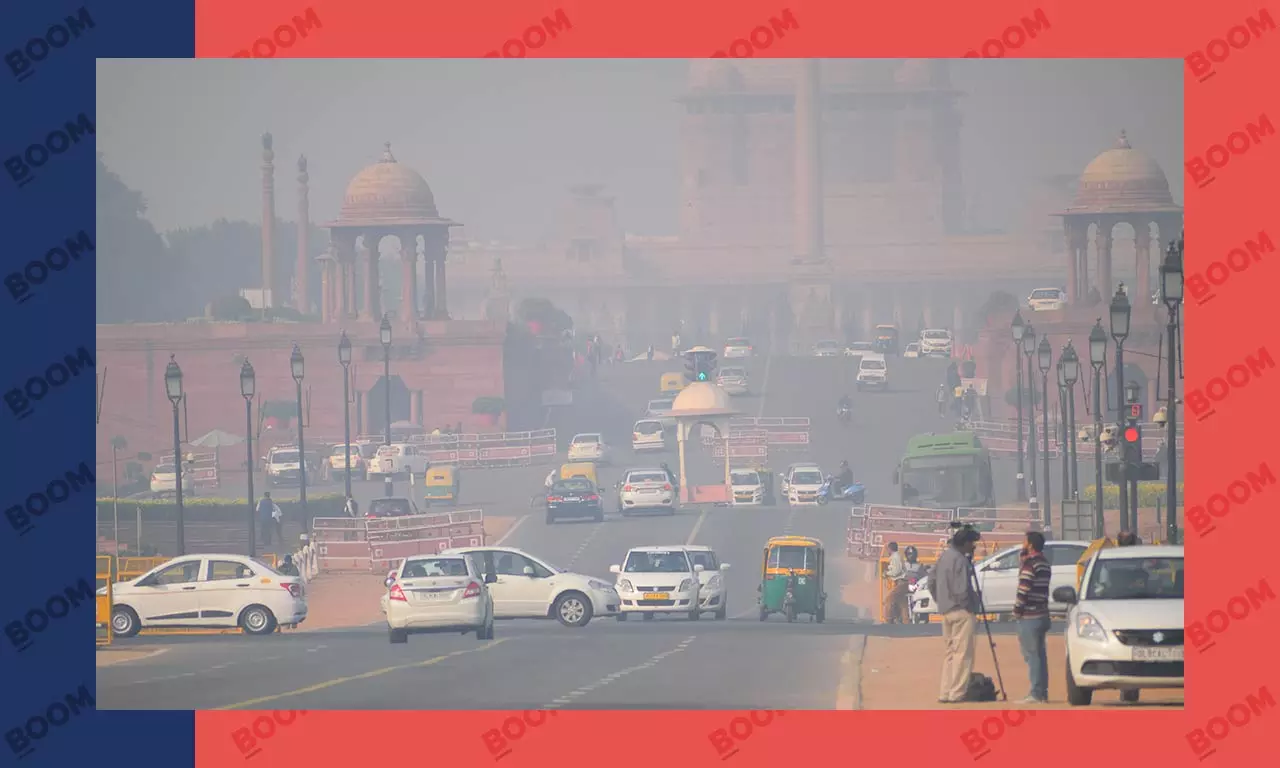 According to Delhi environment minister Gopal Rai, the Delhi government is considering using cloud seeding technology to create artificial rains in an effort to reduce air pollution in the capital during the winter. This comes within the ambit of winter action plan for Delhi which aims at keeping pollution in check during the winter months.
Cloud seeding refers to the process of spreading either dry ice or more commonly, silver iodide aerosols, into the upper part of clouds to try to stimulate the precipitation process and form rain.
Rai's announcement came after his meeting with 24 environmental experts, last week, to discuss the 'Winter Action Plan' where scientists from IIT-Kanpur gave a presentation on inducing artificial rain in Delhi.
What steps is the Delhi government considering to curb pollution?

The meeting was attended by the officials from the environment department, Delhi Pollution Control Committee, development department, Delhi Cantonment Board, Central Public Works Department, Delhi Development Authority, Delhi Police, Delhi Transport Corporation, revenue department, education department, Delhi Metro Rail Corporation, transport department, National Highway Authority of India, Delhi Jal Board, etc.
At the meeting, suggestions were also taken from members and researchers from the Council for Energy, Environment and Water (CEEW), Centre for Science and Environment (CSE), and Environmental Defense Fund, among others. "The experts brainstormed ways to reduce vehicular pollution, dust pollution, biomass burning, and other kinds of pollution," Rai said.
As a result of the deliberations, following steps are being mulled over-
- Use of cloud seeding technology to induce artificial rains. According to Rai, "IIT-Kanpur will share a detailed presentation on conducting artificial rain in winter season to reduce the number of 'severe' days in winter." This technique was also proposed in 2018, however, was later dropped as weather conditions like low moisture levels in the city were found unsupportive.
- Creation of a separate action plan to curb pollution in 13 identified hotspots. Separate winter action plan will help in tackling the issues comprehensively because they have different causes of pollution, biomass pollution being one of the major causes. The pollution hotspots in Delhi are located at Anand Vihar, Wazirabad, Vivek Vihar, Wazirpur, Ashok Vihar, Dwarka, Jahangirpuri, Rohini, Bawana, Narela, Mundka, Punjabi Bagh, RK Puram and Okhla Phase 2.
- To reduce automotive emissions, efforts will be made to encourage behavioural change and the use of public transport.
- Combating dust pollution by not only training the construction site managers but also on-site staff.
- Appealing to security agencies/companies to limit bonfire burning by security personnel throughout the winter.
Delhi's tryst with winter pollution

According to Rai, biomass burning is one of the major causes of pollution in the capital city as per a report by Real Time Apportionment Studies. As the stubble burning is scheduled to take place in 15 days, the Delhi government is seeking to coordinate with neighbouring states on this issue.
Stubble burning, also known as "parali" burning, is a practice employed to clear paddy crop residues from fields in preparation for sowing wheat, typically carried out from late September to November. This process involves igniting the leftover straw stubble from grain harvesting, such as paddy and wheat, and is commonly utilized in regions where combined harvesting methods leave behind crop residues.
Stubble burning by farmers in Haryana, western Uttar Pradesh and Punjab in north India is considered a major cause of air pollution in Delhi and its adjoining regions. Along with vehicular emissions, this process further adds to deterioration of the Air Quality Index (AQI) in the national capital and NCR.
The process of burning releases hazardous pollutants into the air, which include noxious gases such as carbon monoxide, methane and cancer-causing aromatic hydrocarbons. These harmful substances spread in the surrounding, thereby, forming a dense layer of smog and posing health risks to the residents.
According to the environmental minister, Delhi has been successfully curtailing down the level of pollution with each passing year. "In the last nine years, the PM 10 levels fell by 42 per cent while the PM 2.5 fell by 46 per cent," he said.
The satisfactory and moderate category days during the smog period have increased from 109 to 163 between 2016 and 2022. In addition, the number of days falling into the severe category has declined from 26 in 2016 to 6 in 2022, he said.
Do you always want to share the authentic news with your friends?
Subscribed Successfully...
Enter Valid Email Id