Fact Check
Election Done, It's Clean-up Time For Anti-Right Facebook Pages With Millions Of Followers
Facebook pages Viral In India, I Support Ravish Kumar and Prasoon Vajpaaye Fans , all part of the million-followers club, have deleted old posts following the election results on May 23, 2019.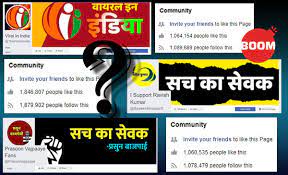 Three widely followed anti-right Facebook pages have fallen eerily silent and have deleted swathes of posts in the days following the Bharatiya Janata Party's (BJP) landslide victory in the Lok Sabha elections, an investigation by BOOM shows.
Facebook pages Viral In India, I Support Ravish Kumar and Prasoon Vajpaaye Fans all part of the million-followers club, have deleted old posts following the election results on May 23, 2019.
BOOM fact-checked 'Viral In India' and 'I Support Ravish Kumar' in the past for spreading misinformation. (Read about it here, here and here)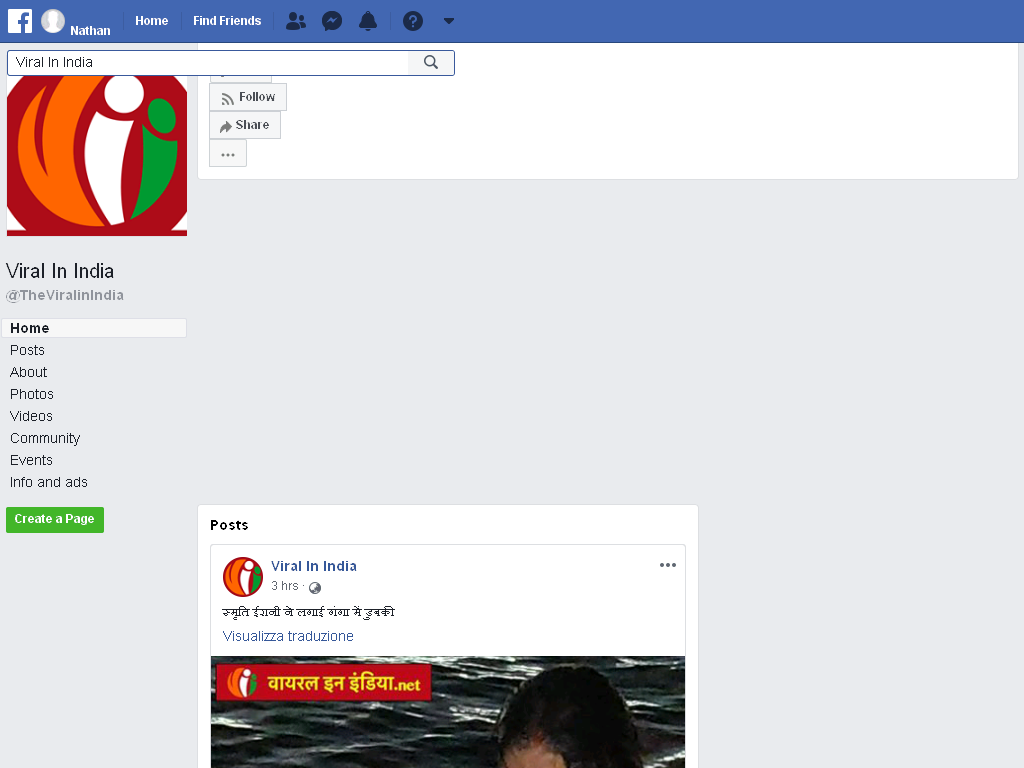 The pages, who were vociferous in their opposition to Prime Minister Narendra Modi and the BJP, have deleted nearly all posts from 2019 barring their profile photo and cover picture. Archived versions of these pages can be viewed here, here and here.
Viral In India
At the time of writing this article, the last post seen on the page was on May 5, 2019, in the form of a profile picture update.
All other posts, except for a video, have been purged. The video clip that still remains on the page is that from BJP President Amit Shah's press conference including PM Modi on May 17, 2019. The prime minister who has faced long standing critique for not holding press conferences during his first term did not answer any questions at the event.

The caption with the video says, "BJP did not want this to reach the public," in Viral In India's typically cheeky style.
(Hindi: बीजेपी नहीं चाहती की जनता तक ये पहुँच जाए |)
The brain behind Viral In India.
BOOM had earlier documented the rise and fall of Viral In India a serial purveyor of misinformation run by Abhishek Mishra.

Mishra told BOOM that he was disheartened with the election results and so his page has gone silent for now.
"What else can we do after such a result. We had invested our time on social media creating an awareness but what will we do with a million followers if they don't go out and vote. We have decided to go silent for now and temporarily suspend any work on the page. If at all things change in the future, we will see," - Abhishek Mishra, founder of Viral In India
A dejected Mishra added that they have no plans to hand over the page to any other party.
Who Is Abhishek Mishra?
In January this year, BOOM through several telephonic interactions with Mishra, tried to find out what fueled Mishra's anti-BJP propaganda.
While he claimed that the team of Viral In India was politically neutral, the content on Mishra's timeline as well as Viral In India's Facebook page showed otherwise.
Days before the interview was published, Mishra was arrested by the crime branch unit of Delhi police on January 22, 2019.
Mishra was arrested for allegedly hurting religious sentiments by sharing posts from his Facebook account and the website. He was later out on bail and while the website was immediately taken down, and continues to be dysfunctional, Viral In India's Facebook page soon resurfaced.
Al Jazeera had also interviewed with Mishra as part of its investigative piece 'India: Fake News and Agitprop.'
A three-month old archived version of Viral In India's page shows that it was prolific in spreading misinformation until a couple of months ago.
BOOM also checked the page's Twitter handle and found that all the old tweets have been deleted. The handle now has only five tweets.
All videos from Abhishek Mishra's YouTube channel have also disappeared. The channel, which has 134,499 subscribers, does not have any videos to display anymore.
Other Pages In Clean-up Mode
Two other pages that have launched a clean-up drive after election results were announced are - I Support Ravish Kumar and Prasoon Vajpaaye Fans.

Mishra had categorically denied having any connection to the two pages.
While over 1 million people follow the Prasoon Vajpaaye Fans page, I Support Ravish Kumar has 1.8 million followers.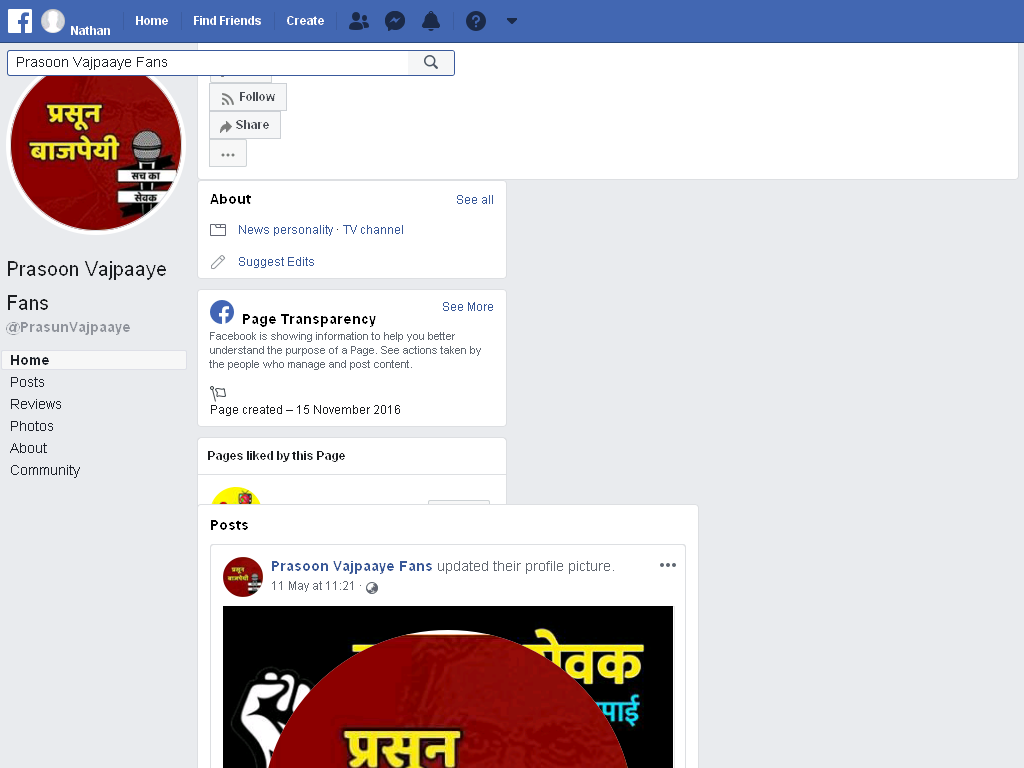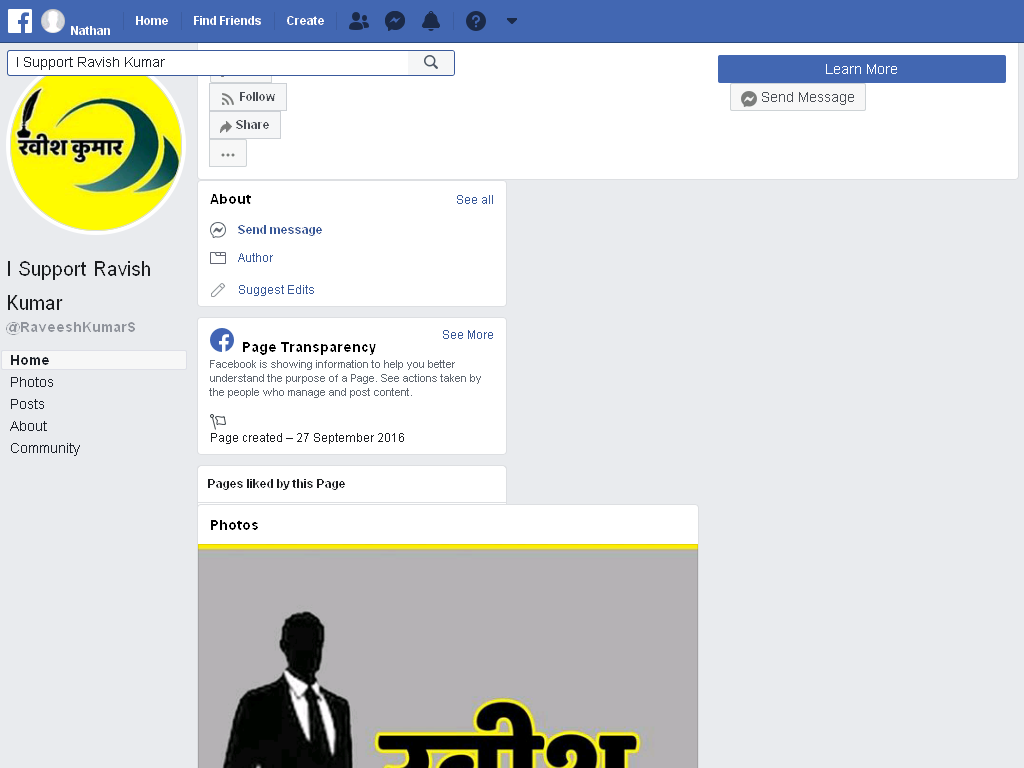 The last post on I Support Ravish Kumar - an updated profile picture - was on May 11, 2019. Everything else has been deleted. The page earlier shared all posts created by the Viral In India Facebook page.
The page Prasoon Vajpaaye Fans posted a pro Kamal Nath post on May 31, 2019.
Other posts that are still visible in a Google search have been deleted. A video with a caption that compared Narendra Modi to Adolf Hitler has also been deleted.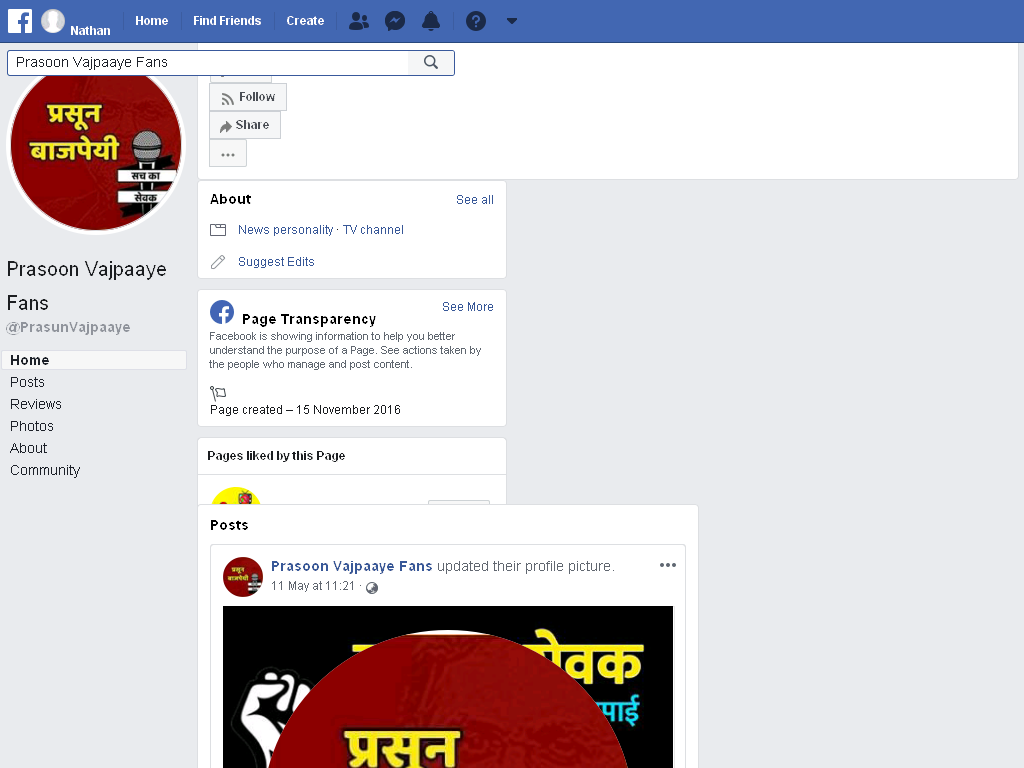 Interestingly, on September 29, 2018, both I Support... and Prasoon Vajpaaye... had updated their cover photos.
It is not clear whether these pages with a staggering follower base will be sold or whether they will change their content going forward.
BOOM reached out to the admins of both the pages but did not receive any response till the time of publishing.
Do you always want to share the authentic news with your friends?
Subscribed Successfully...
Enter Valid Email Id