Explainers
Dhule Lynching Takes Death Toll Due To Fake News To 23: 5 Things To Know
BOOM traced 18 cases of mob lynching triggered by child-lifting rumours in India. Death toll has reached 23 with the Dhule lynching.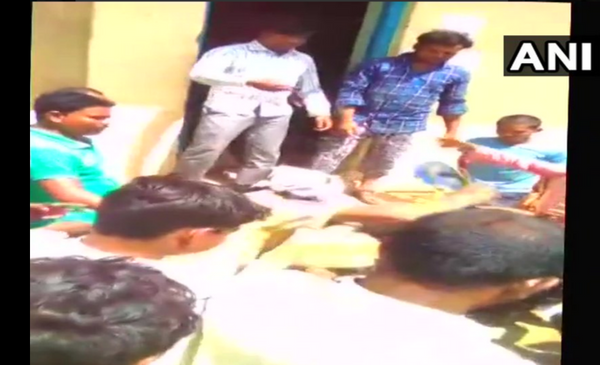 The latest incident of mob lynching on July 1 in Maharashtra's Dhule district has taken the death toll to 23 in the first six months of 2018. This latest incident in Rainpada village led to the killing of 5 people and is said to have been triggered by social media rumours of child-lifting.
The Dhule mob lynching is the 18th incident reported in 2018 in which suspicions of child-lifting has resulted in killing of people. In the absence of official data, BOOM has compiled these 18 incidents from news reports and phone calls made to district police officials in some cases to confirm the details reported in the media. Click here to access BOOM's compilation.
Lynching cases triggered by child lifting rumours have been reported before in 2018 in the states of Tamil Nadu, Andhra Pradesh, Telangana, Karnataka, Assam, West Bengal, Chattisgarh, Gujarat, Tripura and recently in Maharashtra.
Here, is what we know about the Dhule lynching case.
1) Dhule is the first incident of mob lynching triggered by child abduction rumours recorded in Maharashtra in 2018.
#Maharashtra: 5 people lynched by villagers this afternoon on suspicion of child theft in Rainpada village of Dhule district. pic.twitter.com/LSp4dl9fH7

— ANI (@ANI) July 1, 2018
2) It has recorded the maximum number of deaths from a single incident of the kind.
#Maharashtra: 5 people were lynched to death on suspicion of child theft in Rainpada village of Dhule dist y'day. Locals say 'There were rumours that they are child lifters&would kill villagers to take out their kidneys but question is who told them that. This incident is scary.' pic.twitter.com/nrAZYR1EPg

— ANI (@ANI) July 2, 2018
3) Like most of the previous cases, the victims were strangers who came under suspicions of child-lifting based on WhatsApp rumours.
The victims who belonged to a nomadic tribe, were seen getting down from a state transport bus in the village of Rainpada and speaking to a girl. The crowd gathered at the Sunday market mistook them for a child kidnapping gang, dragged them to the village panchayat office and beat them. Rainpada is a tribal dominated village and WhatsApp rumours on child kidnapping were going around in the village.
The victims were Raju Bhonsle, Dadarao Bhonsle, Bharat Bhonsle, Bharat Malve and Agnu Ingole who belonged to the Nath Panthi Davari Gosavi nomadic tribe from Solapur's Khewa village.
The families of the victims had refused to receive the bodies and have demanded for justice and compensation. Chief Minister Devendra Fadnavis have said that the families would receive Rs 5 lakh as compensation.
Families of victims who were lynched in Dhule on suspicion of being child-lifters demand justice from govt. One of the victims' kin say, "We want help from the govt. My family has been shattered after the incident." #Maharashtra pic.twitter.com/oZkNMKOYxe

— ANI (@ANI) July 2, 2018
4) Police investigation has led to arrest of 23 people and the accused have been booked for murder under IPC 302 and rioting.
We have registered a murder with rioting case in which we have identified 12 offenders by name in the FIR & 25 others. We have arrested 23 people till now, identified a few more people. We have formed 5 teams to nab wanted accused: Ram Kumar, SP Dhule on mob lynching case pic.twitter.com/xq7Ye91NCr

— ANI (@ANI) July 3, 2018
Maharashtra DGP Datta Padsaligkar also made an appeal to the public to not believe rumours and to inform the police about such incidents.
I would like to appeal to all that if a similar incident comes to anyone's notice they must inform the police. Kindly do not believe in rumors circulating on social media and WhatsApp. We will take strict action. : Maharashtra DGP Datta Padsalgikar on Dhule lynching incident. pic.twitter.com/h0eNYgpUOV

— ANI (@ANI) July 2, 2018
Mob lynching incident: DGP Maharashtra Datta Padsalgikar appeals to the public not to circulate rumours on social media.#ReporterDiary: @divyeshas pic.twitter.com/EOv2p6fZfW

— India Today (@IndiaToday) July 2, 2018
5) Within hours of the Dhule incident, another mob attack happened at Malegaon in Nashik district of Maharashtra. Again based on suspicions of child rumour, a family of five including a 2 year old boy were beaten up by a mob. BOOM accessed two unrelated videos that were circulating in Malegaon which have created fear among the villagers about child abduction. Click here to read the story.
Police was informed about the assault at around 11 pm on Sunday who came to the family's rescue.
Five ppl (including a 2 yr old child) rescued from a violent mob of thousands wanting to lynch them in Malegaon. Proud of my team #MalegaonPolice that risked their own lives to save them today@Dev_Fadnavis @IPS_Association @LogicalIndians @thebetterindia @the_hindu @timesofindia https://t.co/ho6iWSDt3W

— Harssh A Poddar (@Harssh_IPS) July 1, 2018
Meanwhile on Tuesday, the Supreme Court also observed that mob lynching, irrespective of the motive, is a crime and that the states are responsible to prevent mob lynching. The apex court would give guidelines to the states and centre to tackle the issue.
Cow vigilante cases: Supreme Court says mob lynching is a crime. It is not confined to any motive ( cow vigilantism or child lifting rumours). SC to give guidelines to all states and Centre on how to tackle mob lynching.

— ANI (@ANI) July 3, 2018
Do you always want to share the authentic news with your friends?
Subscribed Successfully...
Enter Valid Email Id