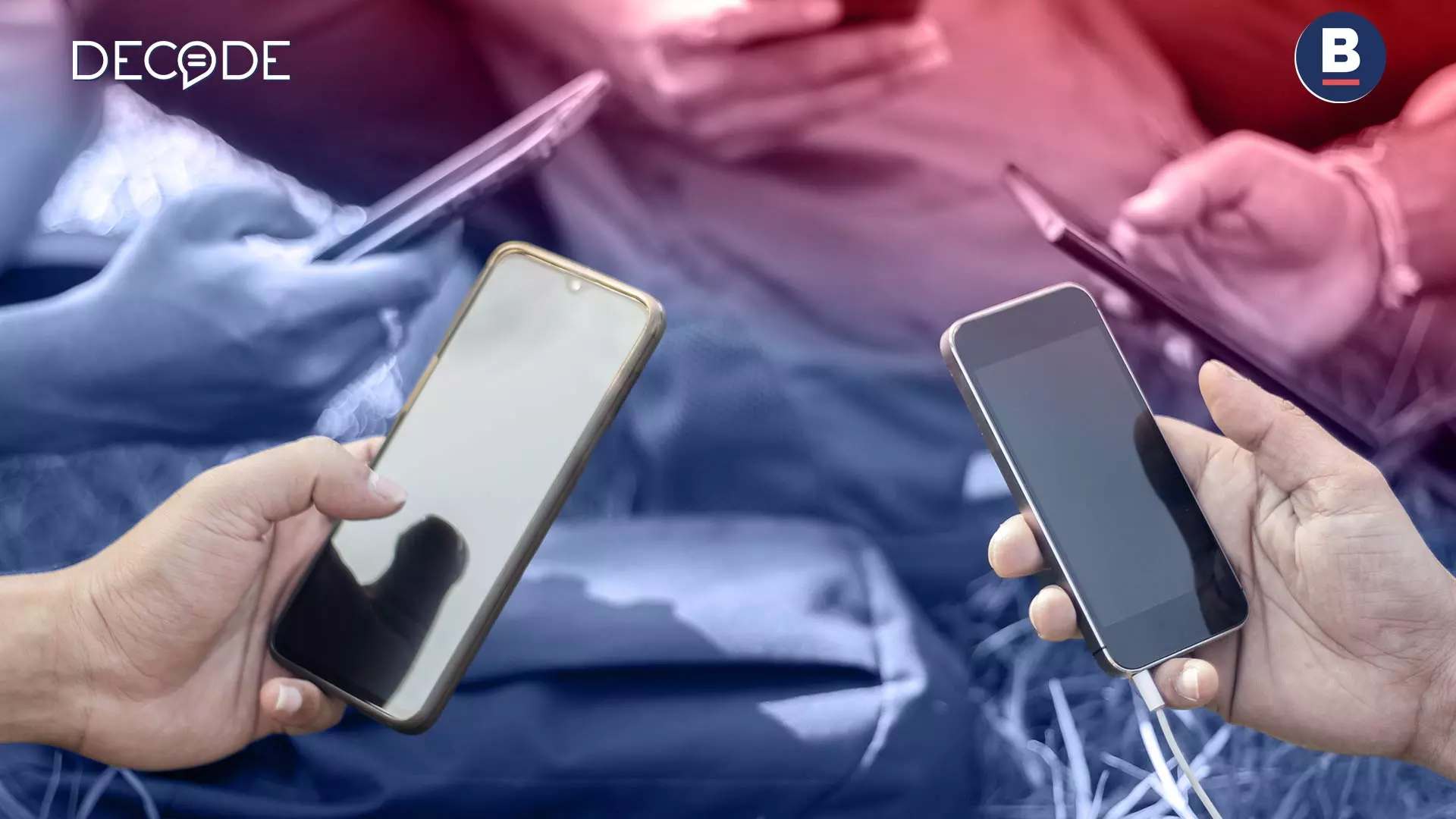 Kedar Raj is hooked on his phone all day, every day. It is full of social media apps like Facebook, Instagram, and dating apps like Grindr, Planet Romeo, and Tinder. His phone constantly buzzes, indicating incoming text messages, often from multiple apps. As soon as he wakes up, he sifts through the text messages on his phone, replying to some while scheduling counseling sessions for HIV/AIDS prevention.

He is one among the many virtual navigators at the Humsafar Trust-led Project NETREACH, which operates under the aegis of the National AIDS Control Organization (NACO), Ministry of Family and Health and Welfare (MoHFW), Government of India, that are rapidly transitioning to a virtual approach.

The virtual navigators have a strong social media presence and following due to their past community-based work and sexual health networking. They have extensive local networks, including Community-Based Organisations (CBOs), and some have worked with state government-led HIV intervention programs.

Every day, virtual navigators need to find and reach out to at least 50 online profiles of people who might be at risk. They use personalised messages and visuals to share info about HIV and encourage behavior changes. They also refer individuals engaged in risky behaviors to offline prevention, care, and treatment services.

They assist the target population in scheduling HIV testing appointments at nearby labs, aiming to transition online outreach to in-person visits.

They also address questions about personal health, where to seek treatment, and concerns about judgment or discrimination, providing support before individuals approach a doctor.

During a routine screening of sex workers in a red-light area of Kolkata last year, Ratan Dolui, a counselor with the local Targeted Intervention (TI) program under the community-based organization Durbar Mahila Samanwaya Committee, Kolkata, was confused by the burgeoning cases of Syphilis despite regular screenings and counseling. When he dug deeper, he found that some female sex workers (FSWs) were using WhatsApp-based groups to solicit customers and were out of reach.

"When they [FSWs] operate from a particular area, health and other services can be provided," says Dr. Pratim Roy, who oversees all TI Programs under the Durbar Mahila Samanwaya Committee in West Bengal.

Dolui says that some sex workers book clients online and travel to various Indian cities for work. This makes screening and controlling the spread of STDs, including HIV, more challenging for public health workers. "There is still a significant number of sex workers who operate independently and are out of reach of the intervention programs," says Dolui.
​​"When a sex worker is based in a brothel, they have the support of other sex workers to enforce safe sexual practices. The moment they start working individually, they lose that power," says Dolui.

The Navigator's Job
Virtual intervention for the HIV program is one of the latest strategies of NACO to reach the end goal of ending HIV by 2030.

India's HIV epidemic primarily affects specific high-risk groups, globally referred to as key populations, which include female sex workers (FSW), men who have sex with men(MSM), hijra/transgender (TG)individuals, and injecting drug users (IUD) bridge populations like migrant workers and long-distance truckers.

The Targeted Intervention (TI) Program is a crucial component of the National AIDS Control Program (NACP). It provides focused HIV prevention services to a prioritized key population through behavior change communication, counseling, healthcare support, STD treatment, and creating an environment that promotes behavior change.

Traditionally, HIV intervention programs in India focused mainly on physical spaces, with districts and cities designated hotspots where people socialize and find partners. However, due to the proliferation of the Internet, the modus operandi is changing.
NETREACH is a project working to complement the national HIV program and runs a campaign on social media platforms to direct at-risk populations to book an appointment for HIV-related services in the NETREACH web portal, says Jayakant Singh, Monitoring and Evaluation Manager at The Humsafar Trust.
The Navigators have a country-wide presence of community counselors adept at handling queries related to sexual health, crisis, mental health issues interlinked with sexual health concerns, and information regarding the nationwide network of testing and treatment centers.

It is relatively straightforward to identify individuals at high risk of HIV through gay dating apps like Grindr, PlanetRomeo, and Blued. Profiles on these apps often contained explicit indications of intentions or services sought.

"We look for hints on their profiles that indicate the person may be vulnerable," says Raj.

Sex workers soliciting customers on dating apps leave clues without revealing their identity as sex workers.

Raj has been working with The Humsafar Trust since the early pilot projects on virtual space and has experience in community counseling and managing crisis calls.

"Most of the time, the fear is of a positive test result and not knowing how to navigate the way forward. I make them understand that there is lifelong treatment for HIV in the form of ART medication," he says.

"While conducting outreach, we have experienced that a large part of the population does not know much about HIV and has very little understanding about STIs; this is the at-risk population that we are keen to connect to the closest ICTC [Integrated Counseling And Testing Center] for testing and to get to know their status and eventually to care and support," he adds.

The Digital Shift
In 2021, around 60% of people worldwide were online, and 54% used social media. This policy brief, jointly released by UNAIDS and WHO, emphasises the importance of virtual methods to deal with HIV and sexually transmitted infections worldwide.

Higher-risk groups increasingly use virtual spaces in India to find sexual partners, following a global trend.

A 2015 study in Delhi found that female sex workers turned to digital networks, using platforms like WhatsApp and dating apps to connect with clients, resulting in more partners and fewer regular clients. Similarly, MSM and TG women in India use online networking apps like PlanetRomeo, Grindr, and Gaydar to seek casual sex partners. But there is a catch - they usually don't share their HIV status with their partners.

Social media usage is increasing among these groups across all education and income levels, facilitating MSM and TGW (transgender women) to find partners quickly, conveniently, and in more significant numbers than in-person dating methods.
Keeping with the time and trends, dating, seeking partners, and the sex work landscape in India underwent a significant shift, particularly with brothel-based or roadside solicitation primarily transitioning to online platforms.

Progress and problem
The latest data from the National AIDS Control Organization (NACO) are promising.

Nationally, the estimated prevalence of HIV among adults aged 15-49 has decreased over the years. In 2021, there were 62.97 thousand new HIV infections in India. This reflects a national decline of 46.3% in new infections from 2010 to 2021. Most states also show a decreasing trend.

Moreover, AIDS-related deaths have declined significantly by 76.5% nationwide between 2010 and 2021.

Last year, the Union Cabinet approved the extension of the NACP from April 2021 to March 2026. Phase V of the program will continue to work on HIV/AIDS and STDs prevention and treatment until 2025-26. The program's goals are aligned with the United Nations' Sustainable Development Goals, which aim to end the HIV/AIDS epidemic as a public health threat by 2030.

However, the proliferation of the Internet may present a challenge to NACP.

"The dynamics of sex work have shifted, particularly due to two types of virtual networking. The first involves dating apps, where individuals portray themselves as sex workers. They connect with potential clients through these apps," says an HIV/AIDS expert working in the public health domain for ten years.
The second type, he says, is a network-based system, where a network operator gathers a group of sex workers and manages their interactions with clients. "Clients choose from photos and videos and communicate through this system," he adds.
Clients and service providers involved in this kind of sex work operate in the virtual world and are discrete.
"The network operators act as gatekeepers of these virtual groups. These providers might work on a sporadic basis and may not even identify themselves as sexworkers and consider these encounters as a way to generate extra money," he says.
The problem with this shift, he adds, is that it needs to be easier to identify these populations and devise interventions for adequate HIV/AIDS testing and treatment.
A study conducted between 2019-2020 aimed to learn how female sex workers (FSW) are using newer methods to find clients and whether they are covered under the targeted intervention programs.
The researchers found that Female Sex Workers (FSWs) increasingly use mobile phones and various social media applications to solicit clients. Technology allowsthem to be "more independent and helps them to hide their identity, thus making it difficult for the TI [programs] to reach them."
In addition, the study found that FSWs not affiliated with Targeted Intervention (TI) programs had inconsistent condom use in various sexual activities, including anal sex.
However, the researchers faced challenges locating network operators who control female sex workers (FSWs) using technology and the internet to solicit clients.
"They (network operators) are very difficult to reach. Despite multiple attempts, I only spoke with one person in Chandigarh. The FSWs who work with them are essentially anonymous and beyond the reach of targeted intervention programs," explained Bal Nagorao Rakshase, professor of Health Policy, Planning and Management, School of Health Systems Studies, Tata Institute of Social Sciences (TISS) and the study's lead author.
"We found women working in massage parlors, few insurance agents, and women from rural areas soliciting clients but were not part of the conventional [brothel-based] FSWs and therefore not connected with TI as well as not in touch with NGOs and NACO," says Dr. Priyanka Dixit, Assistant Professor, TISS, and one of the authors of the study.
The study further revealed that FSWs not linked to any TI program lack sufficient knowledge of HIV and safe sex practices compared with FSWs linked to TI programs.
"FSWs who solicit clients from [physical locations such as] dhabas and dance bars are highly empowered than FSWs soliciting through virtual platforms. They possess a wealth of information on topics such as safe sex, prevention, control, and avoiding alcohol before engaging in sexual activity," says Dixit.
More such studies conducted by the states and NGOs/CBOs confirmed that virtual interventions are the need of the hour, and different approaches were put to the test.
The transition
"The virtual nature of the program allowed for a much bigger reach to anyone in India. It's easier for populations to connect with healthcare services at their own time and from their respective spaces," says Jayakant Singh of NETREACH.
He says innovation will play a more significant role in making health care accessible for all in the future. "Discretion and confidentiality are the main factors enabling individuals to engage in counseling without fear of exposure," he adds.
The program's virtual approach helps in nationwide reach, transcending geographical limitations. With social media access and new emerging networking spaces such as Dating Apps, virtual navigators can engage with profiles across different locations in India. This broader reach enables contact with thousands of profiles, promoting HIV awareness and testing.
The State HIV/AIDS Control Societies have also started taking steps to go virtual with their respective TI programs.
Janakiram Marimuthu, Deputy Director (Monitoring & Evaluation) of Tamil Nadu State AIDS Control Society (TNSACS), says they are working with a network of NGOs to track vulnerable populations online. He admits that it is tricky because of the discretion required.
"The NGOs identify peer groups of sex workers who will reach out to and gain the trust of at-risk individuals soliciting online. They will build a rapport with them and counsel them on HIV/AIDS prevention strategies like condoms or pre-exposure prophylaxis."
Marimuthu adds that they are developing an app to help TNSACS map virtual hotspots. The most important thing, he says, is to ensure that the person's personal information must remain confidential.
The landscape of sex work and online solicitation is still evolving in the country. Sometimes, it is necessary to identify specific vulnerable groups to implement effective interventions.
Meena Suryan, Deputy Director of the TI program, Himachal Pradesh State AIDS Control Society (HPSACS), says that through its Community Systems Strengthening (CSS) program, HPSACS has discovered that MSM groups are most likely to use the virtual route.
"We are going to train the NGOs that work with us to track them online and counsel them on safe practices," she says. However, she adds that the partners of MSM are being identified and counseled as they are included in the registered key populations. Suryan hopes, in the meantime, the MSM groups will share the knowledge and safe practices with their partners.
However, as India takes this giant leap to modify HIV/AIDS in keeping with the times, there are challenges galore.
Discussing HIV and AIDS or encouraging testing through online communication is not always well-received.
"Navigator profiles were sometimes reported or blocked, creating dead-end conversations," says Singh. If the response is negative, the navigator ends the conversation but lets the person know they can contact NETREACH later, he adds.
The World Bank points out that the future of TIs presents a complex landscape of transmission dynamics that is not as clear-cut as it used to be. The virtual spaces used for solicitations possess unique features, such as blending diverse groups not fitting into traditional categories. This results in heightened health risks for the target population.
Another major challenge, according to the World Bank, involves effectively understanding and measuring the emerging virtual population, which is complicated by individuals maintaining various online and offline identities and temporarily engaging in risky behavior among younger groups.
Moreover, a reliable method for globally mapping this virtual population has not yet been established.
Online platforms where solicitation occurs also play a crucial role. World Bank exhorts the TI programs to consider collaborating with these platforms to reach the target population effectively.
Internet-based outreach systems have raised concerns regarding data privacy and security, which can be a complex issue to navigate.
NACO has mandated that virtual programs and interventions comprehensively address data privacy and security in virtual strategies and abide by the Information Technology Act of India and the HIV/AIDS Prevention and Control Act of 2017.
Additionally, monitoring the outcomes of virtual interventions can be difficult. The absence of in-person interactions complicates the ability to trace individuals' actions once they have engaged online with advertisements or outreach workers.

The challenge not only in India but in all countries is how to estimate the impact of such virtual interventions, says Arni Srinivasa Rao, Professor of Medical College of Georgia, USA and Director of Laboratory for Theory and Mathematical Modeling. "Obtaining accurate data on the impact of such interventions is nearly impossible. Online surveys could add some value to obtain quantitative conclusions on virtual targeted interventions," he says.
Until virtual interventions become proficient in handling Targeted Interventions (TIs), he emphasizes that traditional TI programs must continue.
Dr. N. Kumarasamy, Director of VHS-Infectious Diseases Medical Centre, Chennai, says that though they have introduced a virtual component for their outreach programs, their virtual outreach can only be initiated from the client's side, not from the organization's end at the moment.
This limitation arises from confidentiality and legal issues, as interfering with apps could raise legal concerns.
"Privacy and legal considerations pose a significant obstacle to our virtual outreach efforts. We must ensure we do not breach confidentiality or violate individuals' rights by accessing their personal information without consent," he says.
To bridge this gap, VHS promotes using the antiretroviral drug Pre-exposure Prophylaxis (Prep), which can prevent HIV transmission through in-person interactions and virtual consultations before the client engages in risky sexual behavior.
"Our counselors discuss the client's needs, provide guidance on Prep usage, and arrange medication delivery to their homes if they prefer not to visit a pharmacy."
Till the time all the issues are addressed, virtual programs continue to refine their outreach to vulnerable populations online.
"The NETREACH communications campaign has been effectively running on social media and will be using advertising strategies to increase information to the masses," says Singh.

Do you always want to share the authentic news with your friends?
Subscribed Successfully...
Enter Valid Email Id
---