Fact Check
Debunked Images Revived To Fuel Child Kidnapping Rumours
BOOM found that the photographs, which were earlier used to stoke child kidnapping rumours are now viral as imprisoned abductors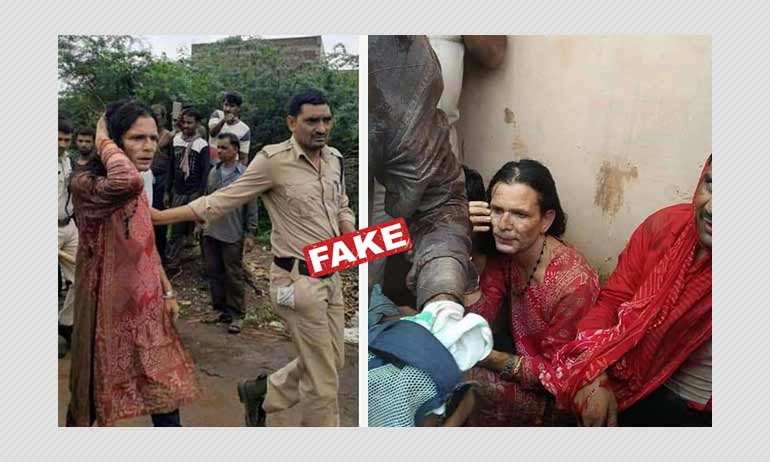 A set of four unrelated images that were earlier used to spread rumours about child kidnappers have been revived on social media with a false claim that these individuals have been imprisoned.
The set of images comprise of pictures of two injured men, a group of accused photographed in front of a police station and a disturbing image of lifeless bodies of children floating in a pond.
The provocative message accompanying the images claims the 'kidnappers' have been arrested. It furthers instigates prison inmates and police to kill them.
The Hindi caption accompanying the images translates to the following.
"This is a request for all the brothers who are jailed and their relatives. These people in the pictures have kidnapped children and taken their kidneys out to sell them. Police have caught them and they are now behind the bars. Request all my brothers in the prison to kill them inside the prison so that it is a lesson for the rest of the people who who think of doing something like this. If cops can kill them instead of arresting them, then it would be even better!
Original text in Hindi: सभी जेलों में बंद सभी बंदी भाइयो से और उनके रिश्तेदारों से अनुरोध है जो ये बच्चो को अगवा कर उनकी किडनी निकाल कर बेंचने बाले को प्रशाशन जेल भेजता है उन मादरचोदों को जेल में ही दफना दें ताकि ये सबक रहे और ऐसा कुकर्म करने बालो में खौफ का माहौल पैदा हो ... अगर प्रशाशन इन्हें गिरफ्तार करने की बजाय एकांत में ले जाकर ठोंक दे तो सोने पे सुहागा हो जाये)
Fact Check
BOOM was able to ascertain that all the images are old and unrelated. The same were debunked by BOOM earlier on different occasions when they were used to falsely spread child abduction rumours through social media.
Image 1 and 2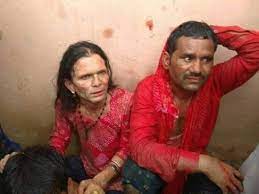 The images of three injured men are from Gwalior, Madhya Pradesh. The incident occurred on August 7, when a self proclaimed godman and two of his disciples were beaten up on suspicion of being child kidnappers.
The Gwalior Police told the Quint that they were saved after two constables intervened.
The same was reported by Dainik Bhaskar. A video of the group being heckled by the mob was also doing the rounds on Facebook.
Image 3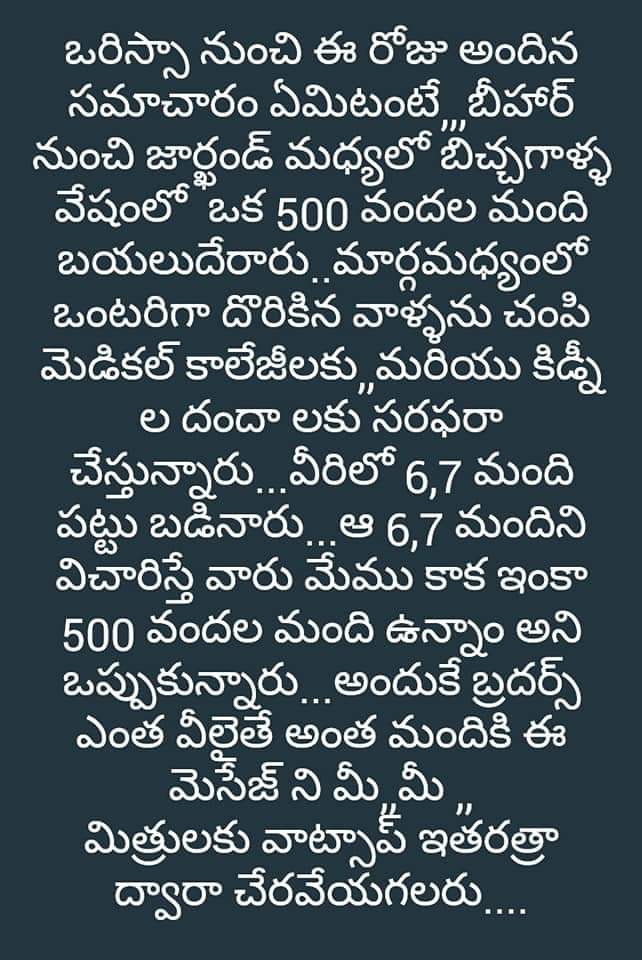 The third image was shared with a misleading caption which claimed that 25 people accused of child abduction were arrested by Ratlam Police.
BOOM found that the image is originally of a sex racket that was busted in Ratlam last month.
ALSO READ: Child Kidnapping Rumours Fuelled In Madhya Pradesh With Unrelated Videos And Images
Image 4
A disturbing image of bodies of five children floating in a well was from Madhya Pradesh's Barwani district. BOOM has chosen not to include the same.
Five brothers, all below the age of seven, were found dead in an open well at a village 400 km from Bhopal, the Indian Express reported on October 10, 2018.
ALSO READ: Child Kidnapping Rumours Revived With Unrelated Images, WhatsApp Audio Messages
Claim :
Child abductors who are now jailed should be killed in the prison
Claimed By :
FACEBOOK POSTS
Do you always want to share the authentic news with your friends?
Subscribed Successfully...
Enter Valid Email Id