Artist's Portrayal Of A Sex Slave In ISIS Captivity Goes Viral With False Narrative
The image of Nadia Bashar, a performing artist who was creating awareness on women's rights, has been shared on social media with an anti-Muslim caption
A two-year-old photo of an artist's portrayal of a Yazidi woman in Islamic State captivity as a sex slave, has gone viral on Facebook in India with a false and communal narrative.
The original photo was a recreation to raise awareness on the occasion of International Women's Day on March 8, 2017.
The caption along with a photograph of a chained woman, dressed in a black, reads, 'Only ten dollars is the price of this Yazidi woman (rate list is written on the drum). Value of looted items is very less. Imagine, if she was our sister or daughter...Hindus, if you don't get it even now, a lot can go wrong...where do your daughters kidnapped from the districts of Bengal and Alwar disappear, nobody knows.'
(Hindi: मात्र 10 $ में इस यज़ीदी औरत का रेट ।(ड्रम के ऊपर रेटलिस्ट लिखी हुई हैं )
लूट का माल बहुत सस्ते में । सोचो अगर ये हमारी बहन या बेटी होती तब ..!
हिन्दुओ ! अगर अब भी नही सम्भले तो कुछ भी हो सकता हे.. बंगाल,अलवर के कुछ जिले वहाँ आपकी बेटीयाँ अपहरण करके कहां जाती है कोई पता नही चलता ।)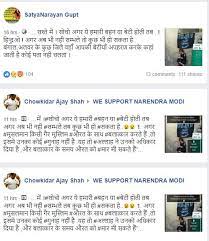 The post can be viewed here and its archived version can be accessed here. The image has also gone viral on Facebook.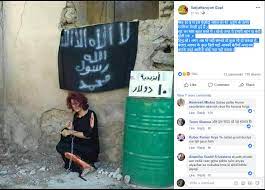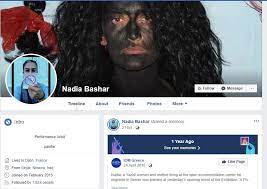 Fact Check
BOOM ran a reverse image search on the viral photo and found tweets from 2017 featuring the same image along with other photos that make it clear the picture is staged.
The tweet said the images were staged by Nadia Bashar for International Women's Day to create awareness about the lives of Yazidi women held as sex slaves in ISIS captivity.
Bashar's Facebook profile describes her as a performance artist and painter.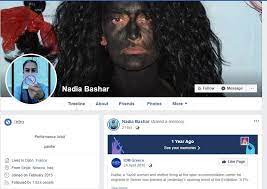 We also found the viral image on Bashar's Facebook timeline.
Following the publication of this fact-check Bashar posted BOOM's article on her Facebook page and reiterated that the image was created for awareness.
ISIS And Atrocities Against Yazidis
The Islamic State has systematically used rape and sex-slavery as a way to reward its fighters as well as to punish 'kafirs' or non believers in Iraq and Syria. The terrorist organisation has used trafficking as a means to raise funds for the caliphate. (Source – Rape and slavery was lure for UK Isis recruits with history of sexual violence). Even as the the official estimates of rape and sexual assault are hard to pinpoint, according to UN Women, news reports indicate the numbers are in thousands.
The Yazidis, a majority-Kurdish speaking tiny religious group, have suffered the worst of these war crimes. Islamic State militants have slaughtered, enslaved and raped thousands in northern Iraq since 2014, purging Yazidis whom they see as devil worshipers.
BOOM wrote a similar fact-check when a street play about the horrific condition of enslaved women in ISIS captivity was passed off as a real auction in London. Did Islamic State Auction Women On The Streets Of London?
(The story has been updated with Nadia Bashar's comment)
Claim Review :
Image claims ISIS is selling women for ten dollars and warns Hindus to be alert
Claimed By :
Facebook pages