Fact Check
Did Islamic State Auction Women On The Streets Of London?
A video showing a 'mock auction' of sex slaves to raise awareness about atrocities committed by the Islamic State is misused not just by far right groups but also by news channels.

A video that purports to show the Islamic State auctioning women on the streets of London is actually a mock auction that was staged by Kurdish activist as a publicity stunt in 2014 to create awareness in the United Kingdom about the terrorist group's slave trade practices in Iraq and Syria.
The systematic use of rape and slavery are core components of the Islamic State's strategy in Iraq and Syria. The extremist group has used rape and sex slaves to attract and reward its fighters as well as to punish 'kaffirs' or non believers. Trafficking of women has been used to raise arms and fund activities of the caliphate. (Source - Rape and slavery was lure for UK Isis recruits with history of sexual violence) While official estimates of rape and sexual assault are notoriously hard to pinpoint according to UN Women, news reports indicate the numbers are in thousands.
The Yazidis, a majority-Kurdish speaking tiny religious group, have suffered the worst of these war crimes. Islamic State militants have slaughtered, enslaved and raped thousands in northern Iraq since 2014, purging Yazidis whom they see as devil worshipers. (Source, Source, Source)
However, this particular video was staged to raise awareness about the problem.
Since 2014, the video has been mislabeled and misused not just by fringe and far right groups across the world but also by mainstream media. (See example - Britain First Posts 'Muslim Auction Of Women In London' And Get It Very Badly Wrong )
It has also been staple for Indian fake news websites such as Dainik Bharat, which shared the video on its Facebook page in July 2015. Dainik Bharat, whose tag line is 'Anti-Secular News' is known for its anti-Muslim and anti-Christian rhetoric in India.

The video was also used by IndiaTV in 2014 and India Today in 2016 about stories on ISIS sex slaves.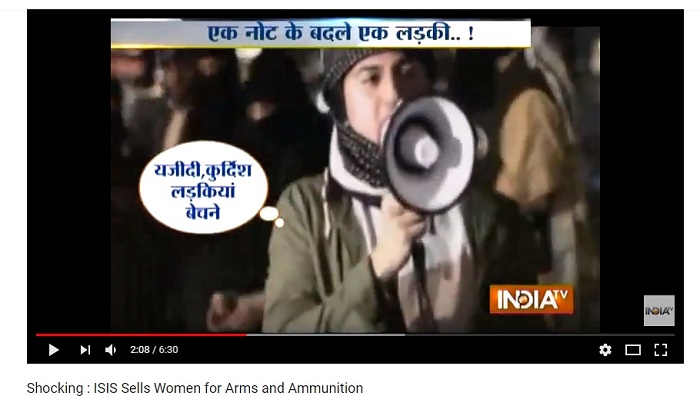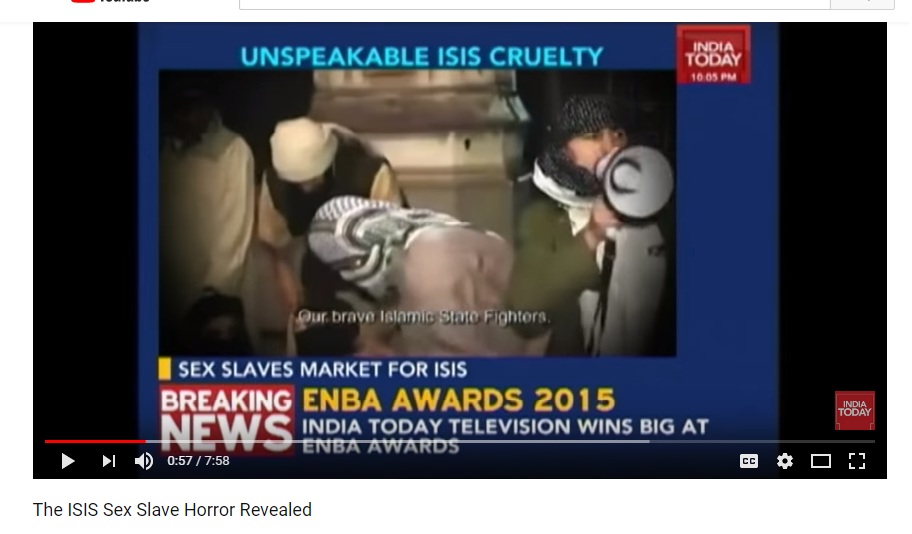 The video was revived in 2018 on Wednesday by Gaurav Pradhan on Twitter. Pradhan's LinkedIn bio describes him as a data scientist and digital strategist. Pradhan who has a Twitter following of over one lakh and is popular among the right-wing in India, tagged the official handle of UK's Prime Minister Theresa May's office along with Twitter handles of the BBC, Daily Mail and UK's Labour party in his tweet (seen below).
Congrats @Number10gov we have a new Sriya. This is new Britain

London Muslims auctioning women on the streets of UK capital city!@BBC@BBCWorld@BBCNews@UKLabour@DailyMailUKpic.twitter.com/tFoYyYOCtw

— #GauravPradhan 🇮🇳 (@DrGPradhan) January 10, 2018
In the clip that Pradhan tweeted, horrified pedestrians watch as a man auctions two 'non-Muslim' women as sex slaves.
"Ayesha...18 years old...She'll go very cheap...25 dollars...25 dollars for this Christian (inaudible)," the group's supposed ringleader bellows into a microphone.
FACTS ABOUT THE VIDEO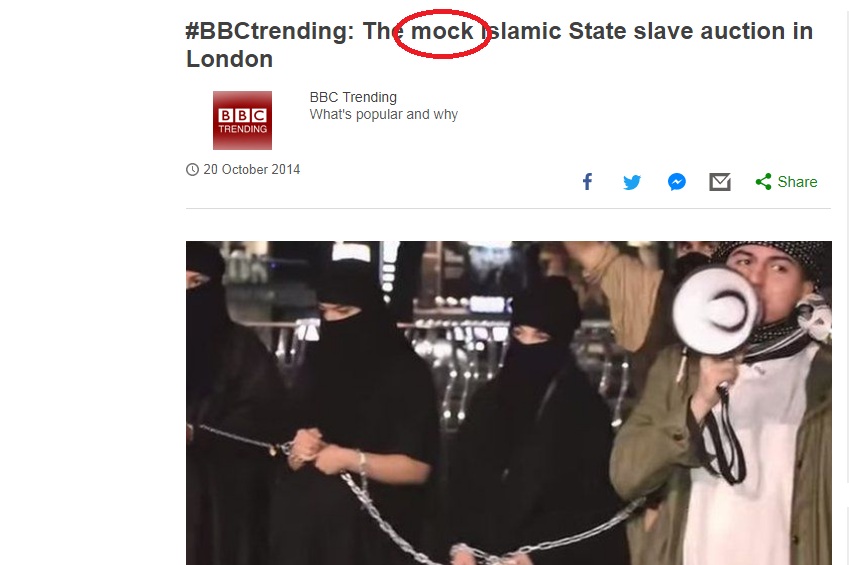 The mock auction took place on October 14, 2014 at London's Leicester Square and was organised by 'Compassion 4 Kurdistan', a Kurdish group, aiming to create awareness about the atrocities committed by the Islamic State in Iraq, BBC reported. Kurdistan in northern Iraq is a semi-autonomous region.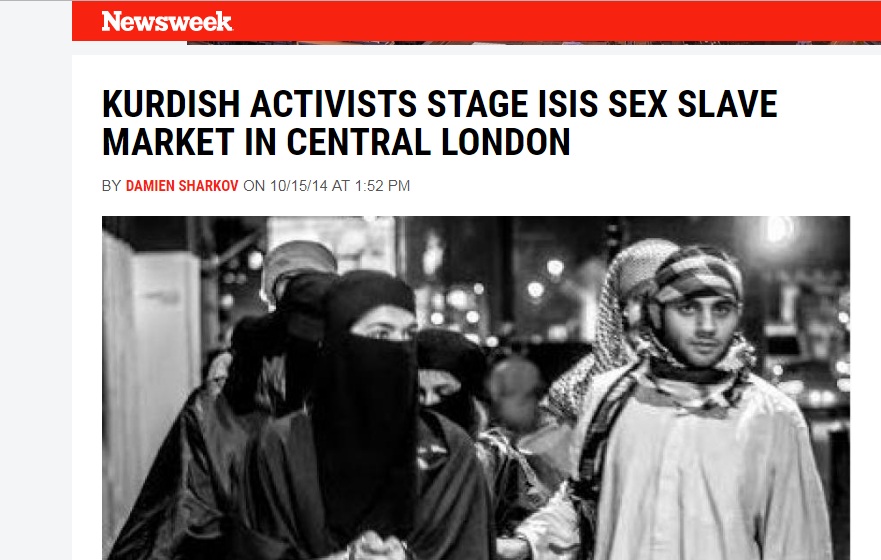 Newsweek which also wrote about the controversial protest said that the three mock performances held in London were met with some hostility and in some cases police had to prevent unknowing pedestrians from confronting the actors.
U.S. factchecking site Snopes debunked the video in June 2016 yet it continues to thrive in groups where anti-Muslim and anti-immigration sentiment is strong.
Gaurav Pradhan has failed to delete his tweet despite being called out by BOOM on Twitter.
Fake. This was a mock auction staged by Kurdish activists in 2014 to protest Islamic State taking sex slaves in Iraq. https://t.co/mnXQkQ0F02 https://t.co/UsS8dPMZUv

— BOOM FactCheck (@boomlive_in) January 10, 2018
https://www.sharethefacts.co/share/5245bc0e-19b1-4944-8145-6a84ed8980e3
Do you always want to share the authentic news with your friends?
Subscribed Successfully...
Enter Valid Email Id