2017 Student Protest In Kashmir Falsely Shared As Recent
Viral video links the old protest incidents with the situations in Kashmir after the abrogation of Article 370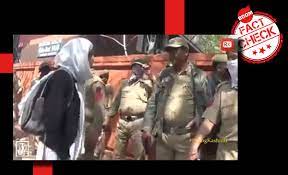 An old video from Kashmir is circulating online with a misleading claim purporting to show unrest in the valley after the abrogation of Articles 370 and 35 A.
BOOM found that the original video was from a student protests that had rocked the valley in 2017.
"Kashmir is burning but Modi and Shah will not let the world see it. You should share this video and at least let the world know that these oppressors are persecuting Kashmiris," reads the caption with the viral video.
(Hindi: कश्मीर जल रहा है।मोदी और शाह दुनिया को दिखाने नही दे रहे आप दिखाये कम से कम दुनिया को बताएं।ये ज़ालिम ज़ुल्म की इन्तेहाँ कर रहे है।)
The viral clip can be seen below and its archived version can be accessed here.
The viral clip, shared from several Facebook pages, shows separate visuals of security forces confronting protesters with smoke bombs as well as schoolgirls raising the slogans of 'Aazadi' and arguing with policemen.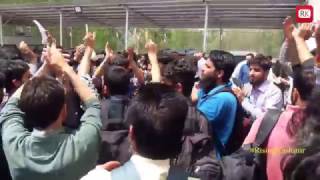 Fact Check
The viral clip has a Rising Kashmir logo on its top right corner.
While going through the videos uploaded on the Kashmiri website's YouTube channel, we found a longer version of the same clip.
A caption with this six-minutes-long video reads 'Student protests rock Kashmir valley'.
The video was published on RK's YouTube page on April 17, 2017.
The year 2017 had seen a lot of turmoil in the valey as students from across Kashmir were protesting against the alleged atrocities of Indian armed forces on civilians. Read more about student protests of 2017 in Kashmir here.
While the visuals shown in the viral clip and the YouTube video are not in the same order, but the incidents are one and the same. BOOM compared screenshots from, both, the viral video and the original video.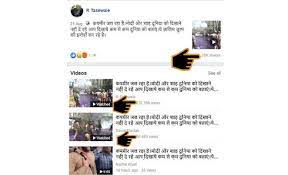 Claim Review :
BJP is not letting the atrocities committed by army in Kashmir come out
Claimed By :
Facebook pages