Was Yogi Adityanath Enticing Potential Voters With Cash? A FactCheck
The viral video shows the CM sitting while his team member distributes money to villagers. A caption with the video insinuates that a cash-for-vote scam is underway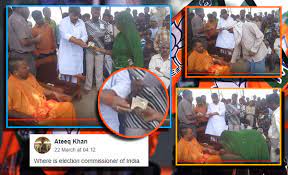 An old video of Yogi Adityanath seated while an aide distributes money to villagers has resurfaced on social media with a caption that insinuates the
Uttar Pradesh chief minister was bribing potential voters with cash.
The video has been shared with the caption, 'where is the election commissioner of India?' The caption insinuates that the CM is overseeing the distribution of money ahead of the Lok Sabha polls.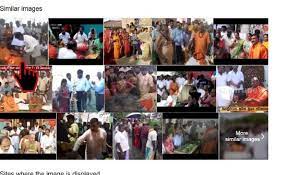 The video, posted by one Ateeq Khan on I Support Ravish Kumar NDTV, has been shared over 76,000 times. The viral video can be seen here and its archived version can be accessed here.
Fact Check
A reverse image search BOOM did on one of the screenshots led us to a similar image. However, when we checked the link, it turned out to be a different video.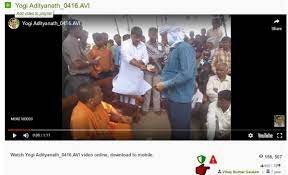 BOOM then checked the page of Vinay Kumar Gautam (from the link), who had curated several videos of the Yogi Adityanath, and found the same video.
The video dates back to the time period when Yogi Adityanath was an MP from Gorakhpur.
The clip shows a man calling out names of people on a list and handing them money. At one point in the video, the man calling out names, can be heard saying, 'Faagulal, is it your brother's name? Did you people sow at two places?'
To this, the beneficiary replies, "We had sowed the same thing at two places." At this point Yogi Adityanath says, "It must be his brother's. Call him."
From the conversation it seems that the money being distributed is a compensation for loss of crops.
A fact check done by The Quint also concludes that Adityanath, the then MP from Gorakhpur, was doling out compensation to victims of a fire accident that had gutted the crops of several farmers of Gorakhpur in April 2012.
"In April 2012, several farms in Gorakhpur were burnt. Then the MP from that seat, Yogi had come forward to give monetary support for farmers whose crops were burnt. He distributed about Rs 1,000 - Rs 2,000 per family, depending on the size of the plot," Vinay Kumar Gautam was reported to have told the Quint.
Claim Review :
Video shows UP CM Yogi Adityanath overseeing distribution of cash to potential voters
Claimed By :
Facebook posts