Was Rahul Gandhi Disrespecting EC Officials While Filing His Nomination? A FactCheck
A viral post claims that the Congress president was sitting while handing over his nomination papers to the collector, who had to stand up to collect them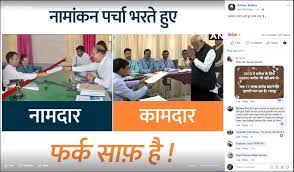 A photo purporting to show Rahul Gandhi was disrespecting Election Commission officials by handing over his nomination papers while being seated, is misleading and false.
The viral photo shows two separate images of Rahul Gandhi and Prime Minister Narendra Modi filing their nominations, respectively.
The photo purports to show Rahul Gandhi being seated when handing over his nomination filing while in contrast the prime minister can be seen standing.
The photographs of the two leaders have been juxtaposed and a claim has been made that there's a stark difference in the way the naamdaar and kaamdaar filed their nomination papers
Prime Minister Modi has on numerous occasions referred to Rahul Gandhi as naamdar.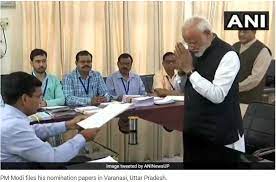 You can view the post here and its archived version can be accessed here.
The post has gone viral on Facebook.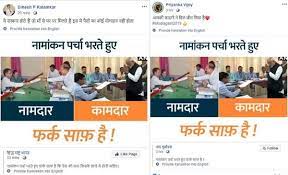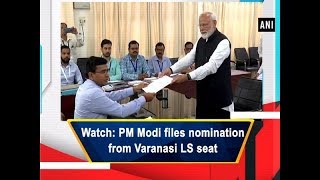 While the photos have not been edited in any way, the one showing Rahul Gandhi has been misrepresented. The photo gives an impression that the Congress president was seated while handing over the nomination papers to the EC official, who had to stand up and reach out to Gandhi to accept the papers.
The other image is that of Prime Minister Narendra Modi filing his nomination from Varanasi on April 26, 2019.
Fact Check
BOOM accessed the video of Rahul Gandhi filing his nomination at the Amethi collectorate and found that there were no chairs in front of the collector's desk. Thus, the claim of Gandhi filing his nomination while being seated is false.
Watch the video below.
It's clear from the video that Rahul Gandhi and those accompanying him including Sonia Gandhi, Priyanka Gandhi Vadra and Robert Vadra were not seated. It is only the angle from which the photo was clicked that makes it appear so.
Claim Review :
Photo claims Rahul Gandhi was disrespectful while handing over his nomination papers
Claimed By :
Facebook posts