Viral WhatsApp Image Of Jesus Christ On Sandals Has No Gujarat Connection
The news of a pair of sandals with images of Jesus Christ & Mother Mary went viral in Nigeria and Thailand in 2016. WhatsApp Fake News now connects it to Gujarat.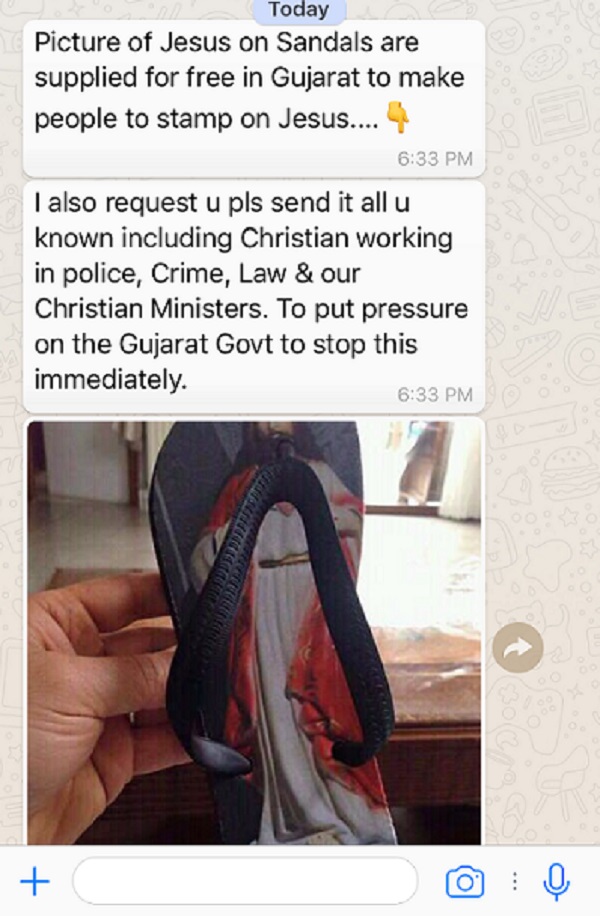 WhatsApp Screenshot
Are sandals with image of Jesus Christ being 'sold freely' in Gujarat? The above image with the text has gone viral on WhatsApp with several users receiving it through multiple groups. The message shows a slipper with the image of Jesus on it. The text says that the picture of Jesus on Sandals are being supplied for free in Gujarat to make people stamp on Jesus.
Several users on Facebook have also fallen prey to this viral message and have shared the image on Facebook, urging action from media and the state government. The images shared on Facebook have the picture of Mother Mary as well on a sandal.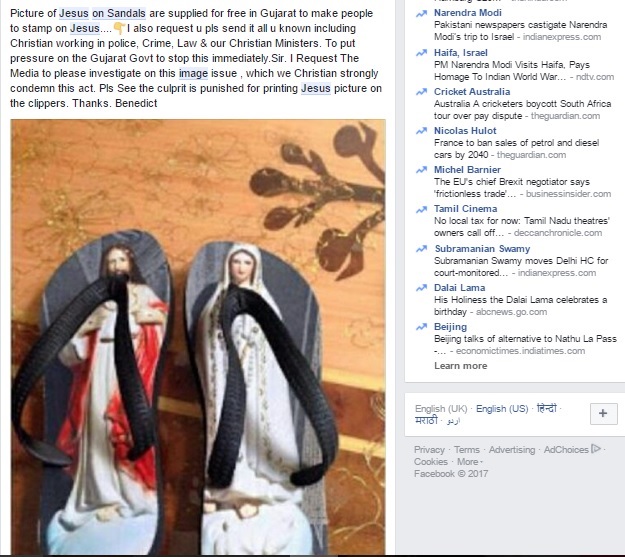 Image shared on Facebook
Several BOOM readers forwarded the message to us asking for it be verified. BOOM searched for the image on Google and found out that this image has been in circulation since July 2016. And interestingly, several such images were shared on Twitter and Facebook by users in Nigeria and Thailand last year.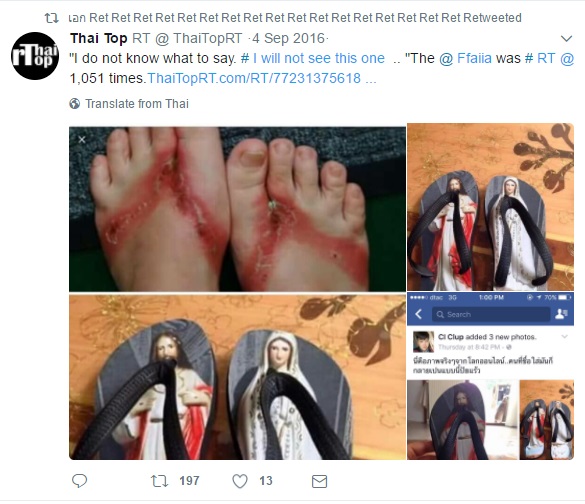 Image shared on Twitter
Look at the results after we did a reverse image search on Google.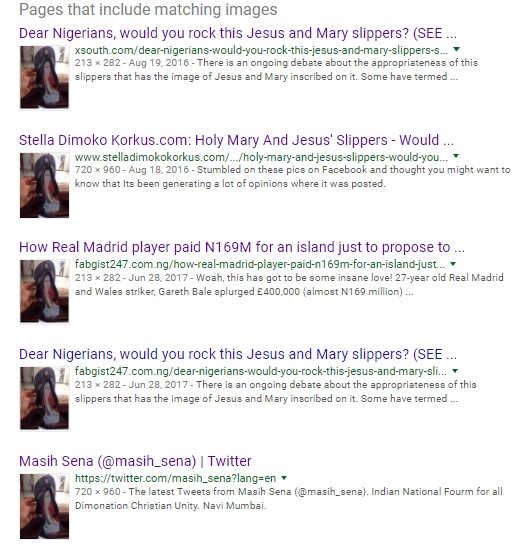 Screenshot of Google Search Page
It is unclear how this image got connected to Gujarat. But as seen with many other such viral WhatsApp messages, all it takes is for one misguided user to write a text around the image and circulate it. The image due to its sensitive nature spreads like wildfire.
BOOM has not been able to independently verify whether such sandals were ever manufactured anywhere in the world.
Gujarat was in the news a few weeks back when a class 9 Hindi textbook published by the Gujarat State School Textbook Board (GSSTB) using adjective 'haivan' or demon before Jesus Christ. The offended Christian community said that it had flagged the error to the government over a month back, The Times Of India reported.
Following strong protests from the local Christian community in the state, the government acknowledged that the mistake was caused by a misprint and the error will be rectified soon.