Vijay Mallya's Twitter Account Hacked; Details Of Bank Accounts, Transactions Leaked
Group called Legion hacks Mallya's Twitter account, releases bank account details, list of 21 classic cars, offshore transactions
Industrialist Vijay Mallya's Twitter account has been hacked and Mallya claims that the group responsible for it is now blackmailing him. The hackers who call themselves Legion have posted Mallya's UK residential address, telephone numbers along with bank account numbers and email ids with their passwords. Legion claims that this is just a trailer and 1 gigabyte data will be released in the coming days.


The hackers also provided a link where they claim all offshore investments of Mallya can be accessed. On clicking the link, we found this message on the site.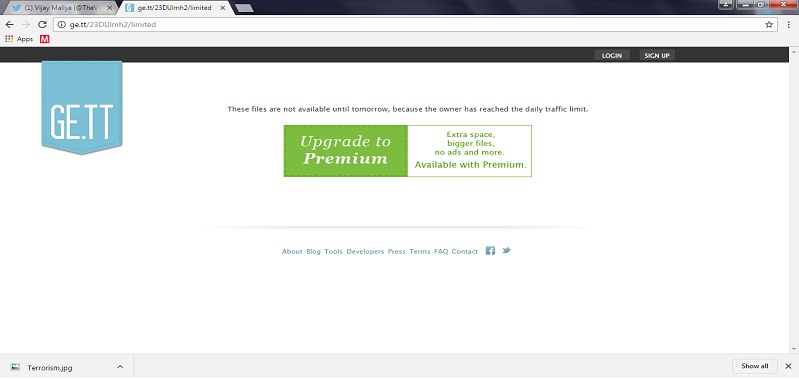 Earlier, Vijay Mallya had tweeted that his account has been hacked and it will be sorted out in some time.

Legion hits back saying they have not blackmailed Mallya.

After  a flurry of tweets in the morning, Twitter has managed to restore the account and the offensive tweets have been deleted. Former Liquor baron Vijay Mallya has been under government scrutiny ever since he fled the country earlier this year, leaving banks with no recourse to recover over Rs 9000 cr in loans given to his failed aviation venture, Kingfisher Airlines. Mallya had contested claims of being a fugitive by releasing a statement that claimed he had flew out of the country legally. Over the last few months, government agencies have tried to auction properties owned by Mallya in Mumbai and Goa but have failed to get any interested bidders.