Video Game Clip Goes Viral As IAF Air Strikes On Jaish Camp
Viral video on social media is a simulation and not real footage.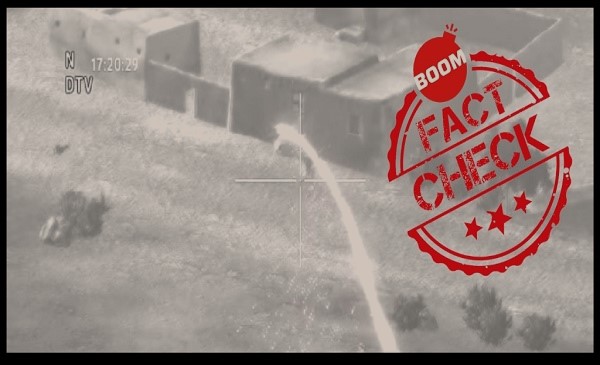 An old clip of a modification made to a video game showing a missile strike is going viral in India with the claim that is shows the Indian Air Force's air strikes in the early hours of February 26, 2019.
The Indian Air Force struck training camps of terrorist group Jaish-e-Mohammad in Balakot on Tuesday. The strike was carried out by
Mirage 2000 fighter jets at 3.30 am.
However, a video clip doing the rounds on WhatsApp, Facebook and Twitter is not from the air strike.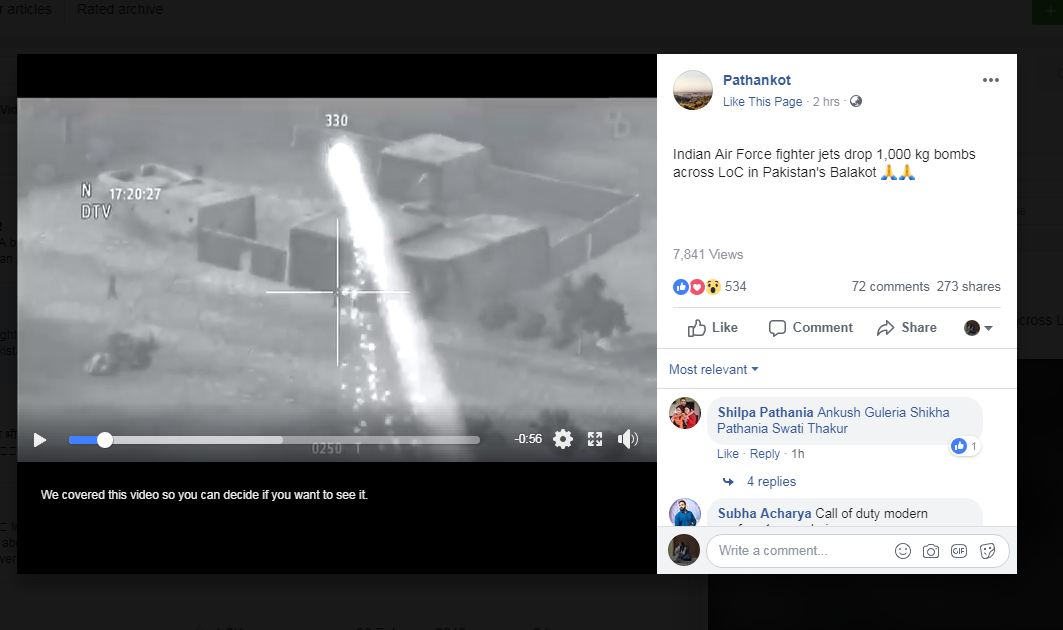 FACT CHECK
BOOM broke up the video into key frames and ran a reverse image search which did not yield anything. We then ran a manual search for video games and simulation videos.
We found the video uploaded to YouTube on July 9, 2015 with the caption 'Really Short Engagement (ft. Taliban) – Apache Gunner FLIR Cam #6 – Arma 2'.
ARMA 2 is a military simulation video game. The video is not actual footage of an airstrike.

The description below the title says, "Gunner perspective in the US Army Apache during battle, using FLIR camera with M230 sound mod. Like real life. Become part of the CREW – share, comment & subscribe! "

The viral clip can be seen from 20 seconds into the video
Also Read: IAF Air Strike: Parody News Handles Have A Field Day On Twitter
(BOOM is now available across social media platforms. For quality fact check stories, subscribe to our Telegram and WhatsApp channels. You can also follow us on Twitter and Facebook.)
Claim Review :
Video Shows Indian Air Force Airstrikes At Jaish Camp
Claimed By :
Facebook Posts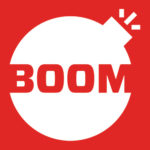 Karen Rebelo
Karen Rebelo works as an investigative reporter, fact-checker and a copy-editor at BOOM. Her specialization includes spotting and debunking fake images and viral fake videos. Karen is a former Reuters wires journalist and has covered the resources sector in the UK and the Indian stock market and private equity sector. She cut her teeth as a prime-time television producer doing business news shows.