Twitter Users In India Slam Snapchat; Top 10 Tweets
Twiiter was trending with hashtag 'BoycottSnapchat' after the alleged Snapchat CEO India comment.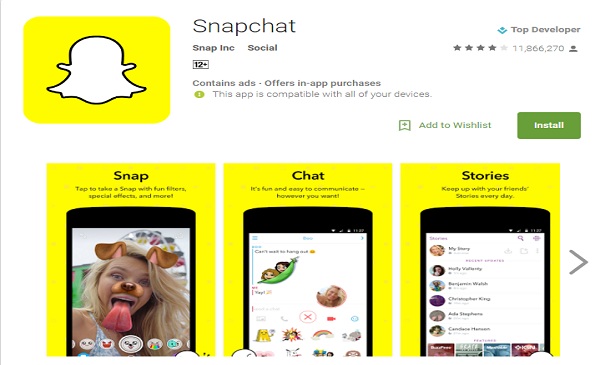 Snapchat, the disappearing photo sharing app with animated filters, found itself in the crossfire of angry Twitter users in India over a report about its CEO's alleged comment about India being poor.

The hashtag 'BoycottSnapchat' was trending over the weekend with several netizens vowing to uninstall the Snapchat app and give it a low rating on Google's app store.

And while the tweets very angry and combative, some users resorted to humour to put their point across. Here are the top 10 wittiest tweets.
#boycottsnapchat He said India is a poor country see in India even a road side shoes maker use AC pic.twitter.com/RxxXOkNJqH

— SANDEEP KUMAR (@SANDEEPKUMAR19) April 17, 2017
Gaiz.

CEO of Snapchat: Rich.
Mukesh Ambani: really really really rich.

You/Me/India: Tweeting about two rich dudes.

— Vir Das (@thevirdas) April 16, 2017
Swiss bank knows everything😂#Snapchat pic.twitter.com/TrsxVMrJqo

— yash jain (@yashjn56) April 15, 2017
Can we boycott @Snapchat for removing all of the best filters ?

— YT- Golden.Gyal (@Goldenn_Gyal) April 13, 2017
#SouthDelhi couple cancels their honeymoon plans to Spain after hearing that Spain is a poor country #snapchat #boycottsnapchat

— Rashi Pareek (@superstarrashi) April 17, 2017
And in a bizarre twist, it was Snapdeal who got caught in the crossfire, with many Indians uninstalling the Indian online shopping app instead of Snapchat.
We feel you, Snapdeal.#Snapchat pic.twitter.com/KF8LvduNSP

— FilterCopy (@filtercopy) April 16, 2017
But osama is not Obama. #snapchat #snapdeal

— Anand Gami (@anandgami) April 16, 2017
How Snapdeal CEO feels right now
😂😂😂#Snapdeal #Snapchat #boycottSnapchat#freezybugs pic.twitter.com/b6cq8YZhZS

— Freezy Bugs (@FreezyBugs) April 16, 2017
Oops I deleted Snpadeal instead of Snapchat. Not that I needed either of them. As a patriotic Indian I only use Amazon.

— Shivam Vij (@DilliDurAst) April 17, 2017
Google CEO 😂😂😂 yes plz#boycottsnapchat @Snapchat pic.twitter.com/itMVdtfJHD

— Sid❤Heart (@Subhangi_Das) April 17, 2017