Top 10 Takeaways From Budget 2018
We list the 10 key takeaways from Union Budget 2018.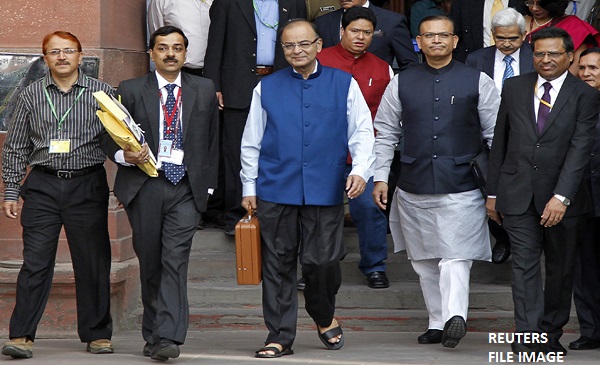 In his last full year budget before a national election that must be held by May 2019, Finance Minister Arun Jaitley presented a budget that focused firmly on rural and health sectors. Here are the 10 key headlines you need to know.
1. No changes to personal income tax slabs:
Personal income tax slabs remain unchanged. However, standard deduction has been reintroduced by the government at Rs. 40,000 in lieu of the medical and transport allowance currently available.
2. Government fails to meet fiscal deficit goals:
The fiscal deficit target has been set at 3.3 percent of the gross domestic product (GDP) against an earlier target of 3 percent for 2018-19. While the budget estimate of fiscal deficit for 2017-18 was 3.2 percent, the revised estimate is now 3.5 percent of GDP.
3. Long Term Capital Gains Tax reintroduced:
The government brought back Long Term Capital Gains Tax. Long-term capital gains exceeding Rs. 1 lakh will be taxed at 10 percent, without allowing any indexation benefit. However, all gains up to January 31st, 2018 will be grandfathered. Short-term capital gains tax will continue to be at 15 percent.
4. Government announces creation of the world's largest healthcare programme for the poor:
10 crore families will be provided up to Rs. 5 lakh insurance cover per family, per year to pay for hospitalisation and treatment in secondary and tertiary care facilities under a flagship National Health Protection scheme. The government says this will be the largest of its kind in the world.
5. Boost for farmers:
In a big boost to the farming sector, the finance minister has proposed a minimum support price for all kharif (monsoon) crops at the rate of 150% of the cost of production. Agriculture credit has been increased 10% by Rs 1 lakh crore to Rs 11 lakh crore for the next year.
6. Government to contribute 12 percent of wages towards EPF for new employees:
To promote employment, the government will contribute 12 percent of wages of new employees in Employee Provident Fund for all sectors for the next three years.
Women now have to contribute 8 percent of their salary for provident fund as opposed to 12% earlier for first three years of employment, employers' contribution remains the same.
7. Free LPG connections to 8 crore poor women:
Free LPG connections will be given to 8 crore poor women instead of the previous target of 5 crore women under Ujjwala scheme.
8. Tax benefits for senior citizens:
The exemption of interest income on deposits with banks and post offices has been increased to Rs. 50,000 from Rs. 10,000 for senior citizens. Senior citizens will also benefit from a hike to the deduction limit for health insurance premium and/ or medical expenditure to Rs. 50,000 from Rs. 30,000 under section 80D.
9. Disinvestment target of Rs. 80,000 crore for 2018-19:
The finance minister set the government's disinvestment target at Rs. 80,000 crores for 2018-19. The government exceeded its target for 2017-18 of Rs.72,500 crores
and expected receipts of Rs.1,00,000 crores.
10. Mega insurance merger:
The government will merge three insurance companies and launch an IPO. National Insurance Co Ltd, United India Assurance Co Ltd, and Oriental India insurance Co Ltd, to be merged into a single insurance company which will be listed on the bourses.