Satyam Fraud Case: Lessons To Be Learnt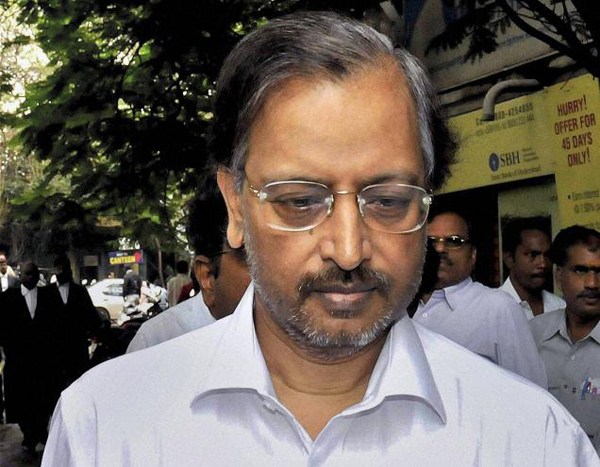 Satyam Computer founder, Ramalinga Raju, has been sentenced to seven years of imprisonment along with eight others in a Hyderabad court after being found guilty in an accounting fraud case.
Raju had confessed in January 2009. The verdict might be appealed in a higher court but for now, this is the outcome of a six-year investigation that was kicked off by a letter that caught the business and financial world by surprise one winter evening.
The letter (subsequently denied) set off an irreversible sequence of events leading to Raju's incarceration. And yet, six years later, some fundamental and worrying questions remain on what led to Satyam's demise and more importantly, whether all those who were operationally close to the company knew something was amiss. If they did not, why not and if they did, why did they not speak up? These and other questions continue to plague the issue.
In his five-page letter, Raju had admitted that Satyam's profits had been overstated for years and assets falsified to create a much rosier picture than was the case. The amount added up to Rs. 7,000 crore.
The letter itself is a case-study. It started by talking of inflated (non-existent) cash and bank balances of Rs. 5,040 crore in the September 30, 2008 balance sheet. It also spoke of several other fudges in sales and operating margins.
"It was like riding a tiger, not knowing how to get off without being eaten," he said in the letter.
The letter, interestingly, took pains to absolve business leaders, senior executives and board members of the company, past or present of the fraud. Most were named in the process.
Raju also apologized to his colleagues and stakeholders for building an organization, which in his words, had grown from a few people to 53,000 people in 20 years. He concluded by saying he was now prepared to subject himself to the laws of the land and face consequences thereof.
Remarkably, the government of the day moved swiftly. Prem Chand Gupta, then Minister for Corporate Affairs, constituted a new board led by Deepak Parekh, HDFC Chairman, Kiran Karnik, former Nasscom President and C Achuthan, former tribunal member of the Securities & Exchange Board of India (SEBI).
The board was further expanded a few weeks later to include Tarun Das, then Chief Mentor of the Confederation of Indian Industry (CII), T N Manoharan, a chartered accountant and Suryakant Balakrishnan, a nominee of the Life Insurance Company.
The board hand-held the company till a new suitor was found, via auction. The winner was Mahindra & Mahindra group's Tech Mahindra. The two companies were merged and Satyam as a company was then extinguished. However, the actual merger came into effect only in June, 2013, four years later.
Much has been written about the Satyam accounting fraud in the year that followed Raju's confession. But, there are several soft and hard themes and questions that were raised, which continue to be relevant even today.
Quarterly Earnings
In an interview to this writer at the Satyam HQ in Hyderabad, in 2006, Raju had once said that quarterly earnings were putting unreal pressure on companies. "If you take out weekends and holidays, you are turning around results in less than 150 days," he said once.
This, according to him, put undue pressure on companies to show good numbers and often waver from a more strategic, long term path to growth. The quarterly numbers song and dance was further exacerbated by 'guidances', on the basis of which stock markets decided whether to drive up or down a stock.
Quarterly numbers of course continue but the era of guidance is now largely gone. The larger moral of the story is: don't exist for the stock market.
Auditors, Board Members and Whistleblowers
However tightly knit a company's top management is, it is tough to believe that the auditors – PricewaterHouseCoopers - could not catch the gaps in accounting, including failing to verify the actual bank balances.
Whether they willingly overlooked or failed in routine due diligence, they were surely guilty of not doing their job properly. The matter also raised the larger question for insiders: if you know there is impropriety going on around you, particularly if it's a publicly listed company, should you not blow the whistle?
Of course, if you do blow the whistle, then how do you do it and how do you protect yourself thereafter? The answers to these questions are clearer in theory than in practice, even today.
Similarly, it was evident later that the board's highly paid directors, including Krishna Palepu, an acclaimed professor from Harvard Business School, could have been spotted the danger signals, particularly when some decisions on potential mergers were taken without much debate. Directors are supposed to represent the interests of shareholders and thus be alert to issues and ask tough questions. They did not.
Ambition and Greed
The last time this writer met Raju, he spoke more about a legacy he would potentially leave; a public-private ambulance service called EMRI or Emergency Management Research Institute. At that time, the EMRI 108 ambulance service reportedly had 652 ambulances doing 50,000 trips a day.
Raju also spoke of a rural BPO effort called GramIT that he had founded. "Our objective is to take simple tasks being performed in Hyderabad like air ticket bookings and reconciliation out of Hyderabad and away from our main offices," he had said. GramIT won several awards, not unlike Satyam Computer which won awards in corporate governance too.
The sense of responsibility did not quite match with the ambition to build a larger company with earnings numbers that kept analysts and investors salivating. It is a fact that many who practice philanthropy in India run muddied businesses. Philanthropy is almost like a self-written cheque to adjust the karma balance up there.
Dharma
Many journalists and others wisely claimed post facto they always knew there was something wrong with Raju and they had even seen it in his eyes which were shifty and unsteady. This writer gazed into his eyes several times too – you are not too far in a one-on-one television interview – but did not find any tell-tale signs of imminent skullduggery. Or was not as smart as the rest to spot them.
Raju seemed to be on a treadmill for sure. But there was no indication then that the power cord would or could be yanked off. Or that the company was standing on a weak edifice – it was not, despite the misstated numbers, the company had sufficient clients, business flow, bench strength and capability. Which is why the Mahindras got a good asset in the auction.
This is not the situation with many other promoters in India who have run hundreds of companies into the ground, often by siphoning off millions of dollars through means, including by over-invoicing imports and using the difference to pay for their share of equity. In many cases of companies eventually folding up, the losses to banks have run into thousands of crores. Most promoters never admit to any failing and use the system to drag cases along. Forget confessions. Eventually, the system tires.
Raju claimed in his letter that neither he nor the managing director, took even one rupee/dollar from the company and did not benefit in financial terms on account of the inflated results. Essentially, trying to hint that he was a victim of circumstances. Strangely, even in fraud, he tried to come across as a principled man. The courts and the people evidently thought otherwise.