Shashi Tharoor Charged With Aiding Sunanda Pushkar's Suicide: A Timeline
Shashi Tharoor tweets calling the chargesheet preposterous and that he intends to contest it vigorously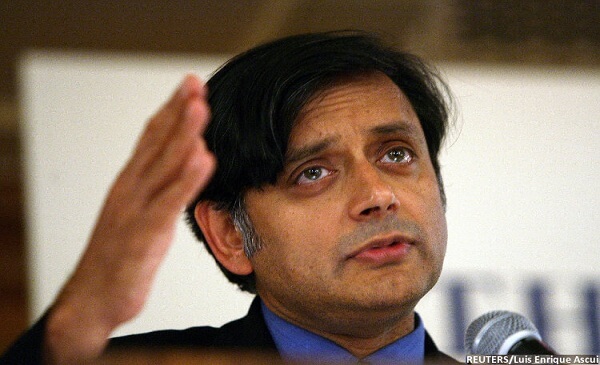 Shashi Tharoor
Shashi Tharoor, Congress Member of Parliament from Thiruvananthapuram has been named as accused in wife's Sunanda Pushkar's death in the latest chargesheet filed by the Delhi Police. Pushkar was found dead in room number 345 of Hotel Leela Palace, Delhi on January 17, 2014.
Tharoor has been charged with sections 498A (husband or his relative subjecting a woman to cruelty) and 306 (abetment of suicide) of the Indian Penal Code.
https://twitter.com/DelhiPolice/status/995978662234148864
Tharoor has always found himself in the web of suspicion due to a spat between Pushkar and Pakistan journalist Mehr Tarar a day before her suspicious death. Pushkar had tweeted about the alleged affair between Tharoor and Tarar on January 16, 2014 creating a huge uproar.
Meanwhile, Shashi Tharoor tweeted that he will contest the case in court and denies any possibly of suicide or abettment from his side.
https://twitter.com/ShashiTharoor/status/995977116884729856
BJP leader Subaramaniam Swamy who had moved the Supreme Court demanding a CBI investigation claimed today that the UPA government had destroyed all evidence.
https://twitter.com/ANI/status/995975333978390528
Here is a timeline of the events post Sunanda Pushkar's death.
January 2014:
The postmortem conducted by AIIMS doctors said it was a 'sudden and unnatural death'. Injury marks including a deep teeth bite was found on her left palm. There were traces of Alprazolam, an anti-anxiety drug , but the report did not suggest overdose.
When the subdivisional magistrate (SDM) took over the case, he said that Pushkar's death was a case of poisoning and that a proper investigation is required.
Investigators also put forth the possibility of hidden poisoning as the autopsy test had found traces of Alprazolam and Excedrin, a pain-killer.
Sudhir Gupta, an AIIMS doctor who headed the post-mortem panel said that he was pressurized to manipulate the autopsy report. In his report he pointed to injury, injection and bite marks on her body and also excess Alprazolam in her stomach.
In October 2014, a new forensic report submitted to the Delhi police by AIMS was not conclusive.
In January 2015, the Delhi Police said that it was not a case of suicide but murder. A murder case was filed against unknown persons. The viscera samples were sent to the FBI lab in Washington which concluded that the drugs were in permissible levels and was not the cause of her death.
Being the last one to speak to Pushkar, senior journalist Nalini Singh was approached for the investigation. Singh said Pushkar had requested her help in retrieving the chat messages between Tharoor and Tarar.
Upon questioning by the Special Investigation Team, Tharoor maintained that the death was due to drug overdose.
In March 2016, Mehr Tarar comes to Delhi for the investigation but denied any knowledge about Pushkar's murder.
In July 2017, BJP leader Subramaniun Swamy appeals to the Delhi High court to transfer the case to CBI.
Swamy moved Supreme Court in January 2018 claiming the Delhi Police took over a year to file the FIR and pointed that Pushkar's death was an unnatural one. The court asked for Delhi Police to file its response on the plea.
In May 2018, the Delhi Police filed a chargesheet naming Tharoor as an accused for abettment of suicide.