RJD Uses Old, Unrelated Photos To Target PM Modi On Efforts To Clean The Ganga
While two of the photos tweeted by the RJD are from 2013 and 2015, one of the photos is from Karachi, Pakistan.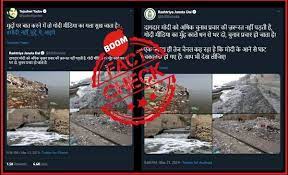 The Rashtriya Janata Dal (RJD) on Thursday tweeted four photographs purporting to be from the river Ganga targeting Prime Minister Narendra Modi on his election promise in 2014 to clean the river.
The Hindi text accompanying the tweet roughly translates to "Stained Modi does not need to campaign for elections more, fill the mouth of lapdog media with black money, election propaganda happens! A very fast media channel is saying that the arrival of Modi has caused the ghats to become spic and span. You'll should also have a look!"
(Translated from Hindi text –
"दागदार मोदी को अधिक चुनाव प्रचार की ज़रूरत नहीं पड़ती है, गोदी मीडिया का मुँह काले धन से भर दो, चुनाव प्रचार हो जाता है! एक ज्यादा ही तेज चैनल कह रहा है कि मोदी के आने से घाट चकाचक हो गए हैं! आप भी देख लीजिए!" )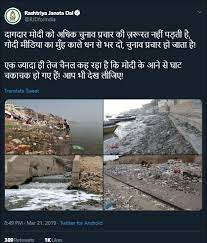 Click here to view the tweet, and here to view an archive.
The tweet gained around 389 retweets and one thousand likes as of writing this article.
Tejashwi Yadav, Leader of Opposition in the Bihar Assembly from RJD quote tweeted the tweet adding, "मुद्दों पर बात करने में तो गोदी मीडिया का गला सुख जाता है। #मोदी_नहीं_मुद्दे_पे_आइये "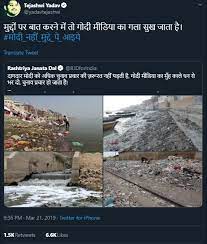 Click here to view the tweet, and here for an archive.
It roughly translates in English to, "Talking on issues, the lapdog media throat gets dry." with his tweet garnering 1,500 retweets and around 6600 likes as of writing this piece.
FACT-CHECK
BOOM performed a reverse image search on all four photos and found that one is from 2013, one from 2015, another from Pakistan, and one we could not determine.
Image 1: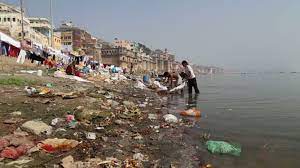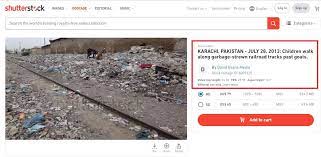 The photograph was picked up from a 11second video clip by Paul Prescott of the Ganga ghat in Varanasi, Uttar Pradesh in 2015 for the stock photography website Shutterstock.
Image 2: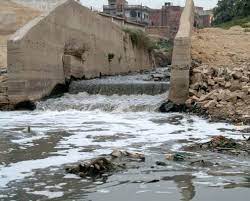 BOOM performed a Google reverse image and found that this image was first used according to the search result in a July 1, 2015 article titled 'Ganga reduced to sludge in Varanasi' written by Ruhi Kandhari in the Foundation for Non-violent Alternatives.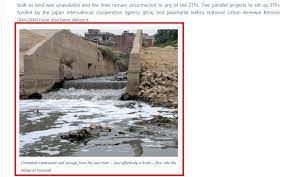 The caption below the photograph in the article reads, "Untreated wastewater and sewage from the Assi river – now effectively a drain – flow into the Ganga at Varanasi"
Image 3: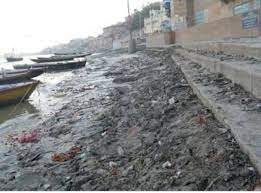 The image is not of the Ganga ghat or in India, but from Karachi, Pakistan of a 20-second video by David Evans Media for Shutterstock on July 28, 2013.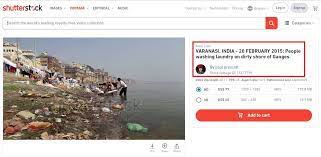 Image 4: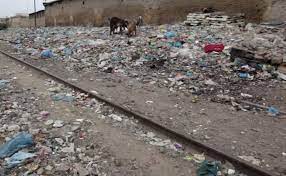 It is not clear where the third photograph originated from as a Google reverse image search did not yield any verifiable results.
We are glad to bring you this fact check. If you are happy with our mission to keep the internet safe of disinformation, do support us by clicking on the link
Claim Review :
Images of Unclean Ganga Ghat
Claimed By :
Rashtriya Janata Dal