RBI Introduces Fluorescent Blue New 50 Rupee Note
RBI breaks its silence about leaked images of the new 50 rupee note. Here are salient features you need to know.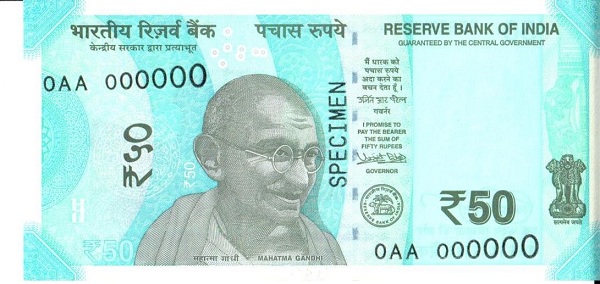 The Reserve Bank of India said it would shortly introduce 50 denomination bank notes in the Mahatma Gandhi new series, bearing the signature of RBI Governor Urjit Patel.
The new note which has a base colour of fluorescent blue has a motif of 'Hampi with Chariot', the central bank said. (Click here to view the full release)
Leaked pictures of the new design were viral on social media 24-hours prior to RBI's announcement.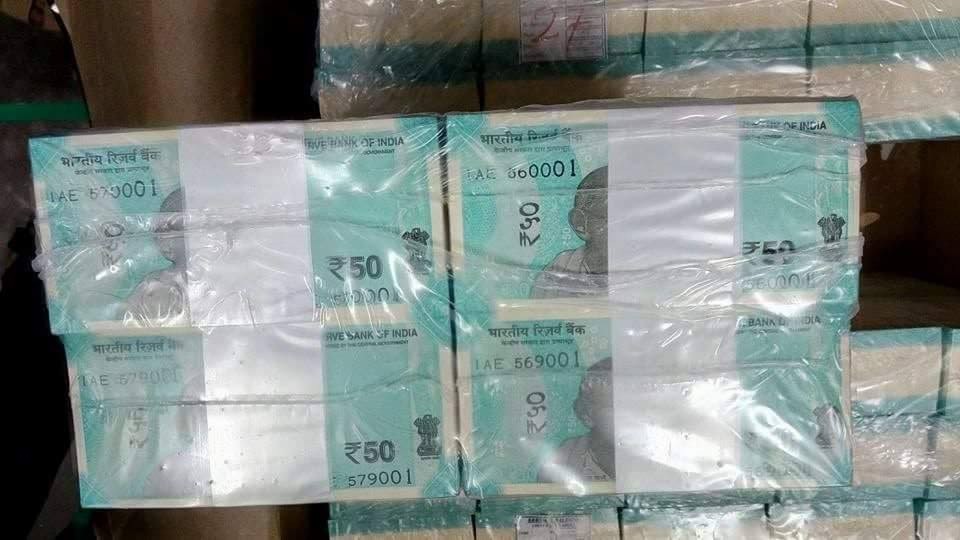 (Correction: BOOM had initially called the picture fake on social media based on input from a source within the RBI. The error is deeply regretted.)
RBI said 50 rupee notes printed in the old design would continue to be legal tender, in keeping with what it had said in December. - (RBI to release new Rs 50, Rs 20 notes, but old notes will still be valid)
Below are salient features of the new note listed by the RBI.
Obverse (Front)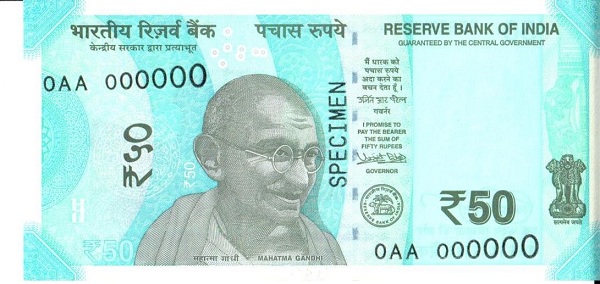 1. See through register with denominational numeral 50,
2. Denominational numeral ५० in Devnagari,
3. Portrait of Mahatma Gandhi at the centre,
4. Micro letters 'RBI', 'भारत', 'INDIA' and '50',
5. Windowed demetalised security thread with inscriptions 'भारत' and RBI,
6. Guarantee clause, governor's signature with promise clause and RBI emblem
towards right of Mahatma Gandhi portrait,
7. Ashoka Pillar emblem on the right,
8. Mahatma Gandhi portrait and electrotype (50) watermarks,
9. Number panel with numerals growing from small to big on the top left side and
bottom right side.
Reverse (Back)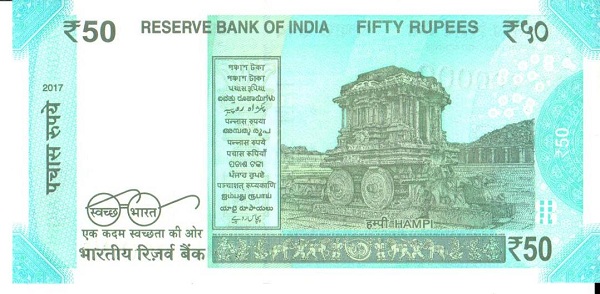 10. Year of printing of the note on the left,
11. Swachh Bharat logo with slogan,
12. Language panel,
13. Motif of Hampi with Chariot,
14. Denominational numeral ५० in Devnagari.
Since demonetisation on November 8, 2016 fake images of supposedly new designs have plagued social media.
Also Read - Did RBI Issue Rs. 20, Rs. 150, Rs. 100, Rs. 1000 Coins?: A FactCheck