Pro-BJP Song Added To Viral Video Of A Kashmiri Man Dancing Outside A Polling Booth
The original video does not include the song 'kamal ka button daba'.
A video showing a Kashmiri man dancing outside a polling booth as the song 'kamal ka button daba,' (press the button for lotus) plays in the background, is doctored.
The song has been added to the original video where the man breaks into a jig even as amused bystanders queue up to vote.
The clip is going viral with a caption that says, "Ahead of polling, a Kashmiri men dance on Namo tune – Namo Namo. "
(Hindi translation: कश्मीर में वोट से पहले नमो धुन पर नाचते कश्मीरी – नमो नमो)
You can view the video here and access its archived version here.
The video has been shared over 6000 times at the time of writing this fact-check and has been shared from multiple Facebook pages.
Fact Check
The original video does not include the song 'kamal ka button daba'.
The video was shot outside a polling booth in Bandipora. A man standing in the queue to cast his vote suddenly broke into a dance.
In the nearly 40-second-long original video, one can see the man dancing with a smile on his face while the onlookers in the queue cheer him on and shoot videos on their mobile phones.
News reports about the video can be read here and here. The original video has taken social media by storm and is being dubbed as the 'beginning of the celebration of democracy's biggest celebration – elections'.
(BOOM is now available across social media platforms. For quality fact check stories, subscribe to our Telegram and WhatsApp channels. You can also follow us on Twitter and Facebook.)
Claim Review :
Kashmiri men dance to the tune of Narendra Modi song ahead of voting
Claimed By :
Facebook pages
Related Topics:
bandipora, BJP, Congress, dancing man, Democracy, election, Fake, featured, Jammu and Kashmir, Kashmir, viral, voter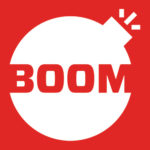 Sumit Usha
Sumit is a fact checker and the News Editor of Boom's Hindi wing. In the six years of his journalistic career, he has worked with the New Indian Express, Times of India and Deccan Chronicle. The dynamic nature of digital media finally made him take the leap from print to online, and don the hat of a digital detective.