Pro-BJP Pages Lower Expenditure; Newcomers In The List: FB Weekly Ad Report
BOOM lists down the top 20 Facebook pages to spend on political ads last week (10.03.2019 – 16.03.2019), based on Facebook's weekly ad archive report.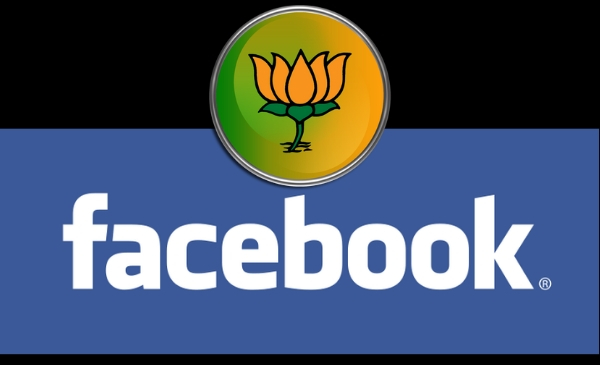 Pro-Bharatiya Janata Party (BJP) pages cut down on their spending on Facebook political ads last week, despite retaining the position of top spender, as a few newcomers make an entry to the list of top spenders.
As Facebook published its third report on weekly expenditure on political ads on its platform, BOOM rounded up the top 20 pages to gain insights into social media expenditure on political ads.
Note: This report summarises the performance of the top 20 pages only, and does not take into account the rest of the pages in the Facebook Ad Library Report.
There is an observable dip in the expenditure of the top two pages 'Bharat Ke Mann Ki Baat' and 'Nation with Namo', while a new pro-BJP page called 'My First Vote For Modi' rises to the third position with an expenditure of more than Rs. 7.5 lakh.

The disclaimer information provided by the aforementioned pro-BJP pages along with the official page for BJP, reveals that the sponsors for the ads by all these pages are registered to the same address - which turns out to be the address of BJP's Delhi office.
Y. S. Jaganmohan Reddy's Facebook page also got a boost last week along with a second page dedicated to him called Jagananna ki Thoduga, with the total expenditure coming to a sum of Rs. 2 lakh.
Even though the total expenditure of the pro-BJP pages in the list has dropped considerably from Rs. 98 lakh to Rs. 45 lakh, they still remain way ahead of the game than the other parties.
Pro-BJD Odisha pages remains the second highest spender at Rs 8.20 lakh, showing a consistency in its spending on Facebook ads as compared to the weeks before.
Despite a very small increase in its Facebook expenditure, pro-Congress pages rise up to the fourth position, due to the exclusion of the pro-JD(S) page 'Karnataka Towards Development', which was one of the highest spenders on Facebook, until it was taken down last week.
Also Read: Facebook Political Ads: Pro-BJP Pages Still The Highest, Congress Makes An Entry
Dr. Nallamilli Sesha Reddy, a candidate from Andhra Pradesh also features in the list, with an expenditure of more than Rs. 1 lakh, and is the highest spending independent candidate on Facebook ads.