Post-Parrikar Goa: BJP Wins Trust Vote & Retains Power
Pramod's Sawant's govt. commands 21 supporters in 40-member House, ending three days of political struggle post Parrikar's demise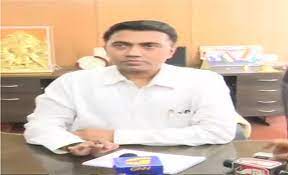 Goa Chief Minister Pramod Sawant survived a trust vote on Wednesday with his government garnering 21 votes in the 40-member Goa assembly.
The former speaker of the Goa assembly was sworn in as CM on March 18, 2019 and succeeds the late Manohar Parrikar in office.
How the numbers add up
The Bharatiya Janata Party (BJP) , with efforts of Nitin Gadkari and Amit Shah, managed to convince the existing coalition allies of the party to retain support. Post Parrikar's demise, they were non-committal on providing their support to the party.
The BJP has made Goa Forward Party's (GFP) Vijai Sardesai and Maharashtrawadi Gomantak Party's (MGP) Sudin Dhavilkar as Deputy CMs.
Despite 4 seats being vacant in the house, they have managed to gather a majority, with the coalition consisting of the BJP and its supporters sitting exactly at the majority mark of 21.
To the contrary, the Congress and the sole the NCP (Nationalist Congress Party) MLA make up 15 seats.
Manohar Parrikar's demise on March 17, 2019 triggered political uncertainty in Goa, with the Congress still being the the single largest party and staking claim to form the government.
The four vacant seats in the assembly includes Panaji held by Parrikar, and three of them are scheduled to go to the polls on April 23 when Goa votes in the Lok Sabha elections.