PM Modi Addresses Nation, Outlines Future of Ladakh, Jammu and Kashmir
In an address in the evening of August 8, PM Narendra Modi announced several measures to bring the two newly divided union territories at par with the rest of India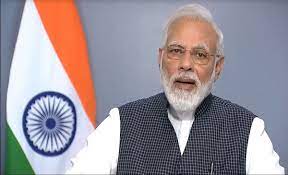 Prime Minister Narendra Modi on Thursday addressed the nation and officially outlined the reasons and benefits underlining the government's decision to abrogate the clauses of Article 370 and Article 35A of the Constitution of India.
Citing 42,000 lives lost in Jammu and Kashmir, and Kashmiri children, women, minorities, scheduled castes/tribes and labourers not enjoying the same benefits as their peers in the rest of India, Modi said that since the state was put under President's Rule, it has put the state administration in direct contact with the central government, and has encouraged development, and set schemes that were only on paper into motion; results of which were reflecting on the ground.
He further reassured that the bifurcated union territory of Jammu and Kashmir will not perpetually remain a union territory. Ladakh, however, would continue to remain one.
The government would further work to reduce the state's fiscal deficit, improve connectivity and organise skill and job rallies for the Kashmiri youth.
Modi also used the address to court the private sector and industries such as entertainment, tourism and food processing to help in the economic development of the state, and stated that the government would ensure minimal disruption in the celebration of upcoming festival of Eid.