Orphan To Police Officer? No, That's Tamil Actress Nivetha Pethuraj
The two images are unrelated and the backstory is invented.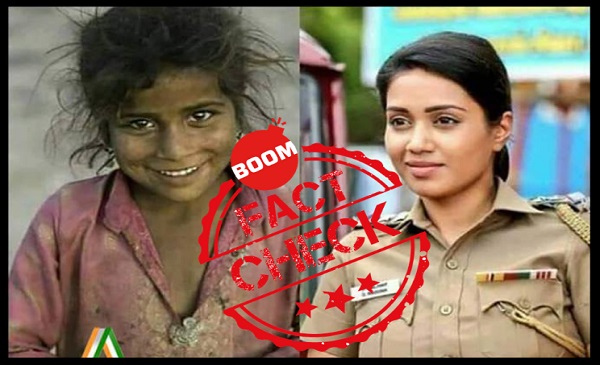 An image of Tamil actress Nivetha Pethuraj alongside a photo of a Pakistani nomad girl is being shared on Facebook with misleading captions that claim the little girl grew up to be a police officer.
The photo was shared on Facebook with a caption that says, " Never judge yours and someone else's child by current situation. Treat them the way they could potentially be tomorrow! God knows the best for them while man sees the worst of them today."
The Facebook post has received over 11,000 shares since it was posted in January.
Click here to view an archived link of the post.
We also found a similar post in Bengali where the caption loosely translates to 'After years of hard work, she has earned success. An orphan yesterday
Nivetha Pethuraj is Tamil Nadu's police officer of modern times. We salute you.'
The misleading post has been shared over 1500 times since it was posted earlier this month. (Archived link)
FACT CHECK
The photograph on the right is of Tamil actor Nivetha Pethuraj from the 2018 movie 'Thimiru Pudichavan'.
Pethuraj can be seen in the YouTube clip below.
Tracking down the image of the girl
Meanwhile the photograph of the little girl has been used to create misleading posts in the past as well. A reverse image showed that this photograph was taken by British photographer Sohail Karmani, and features in Karmani's 'Children of Sahiwal' street portrait series.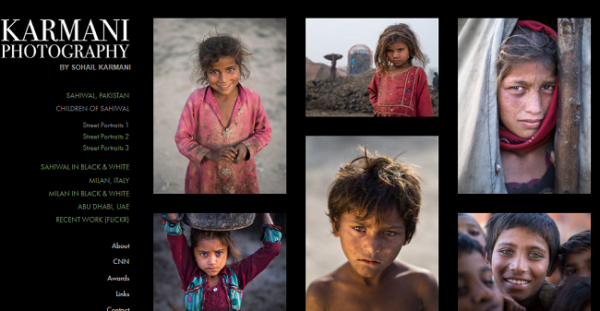 We found her photograph on Karmani's flickr account as well. According to details mentioned there the photo was taken on March 28, 2015 and not 2004 as one of the fake posts claim.
BOOM reached out Karmani to verify the image.
"I am astonished it is being widely used in India. It is my photograph. I am a New York University professor. I took this photo in 2015, in the city called Sahiwal," Sohail Karmani told BOOM.
"The girl is from a slum in Sahiwal. She belongs to the families of nomads. They are not in that area any more probably. I had shot her in March 28, 2015. And the memes suggest that the photograph is from 2004, which is absolutely rubbish."
The girl's photo has been used on at least two fund raising websites one of which is a Pakistani website the International Maternal and Child Health Foundation – http://imchf-pakistan.org/cause/hira/
On the site she has been described as 'Hira' born on August 12, 2009 in Peshawar. (archived link)
BOOM could not independently verify the website but photographer Sohail Karmani rejected information about the girl described by the site.
"Her name is not Hira. She is a Punjabi and not a Pashtun from Peshawar, as shown in the Pakistani website," he told BOOM.
"I am surprised when I was sent the link by BOOM. It is strange how the website takes you to a paying machine directly."
We are glad to bring you this fact check. If you are happy with our mission to keep the internet safe of disinformation, do support us by clicking on the link
Claim Review :
The little girl in the photograph grew up to be a police officer
Claimed By :
Facebook posts