Mob Lynching
One Killed, Three Injured In Karnataka In Latest Lynching Sparked By Child Kidnapping Rumours
One engineer lynched, three others from Hyderabad are seriously injured by a mob in Bidar, Karnataka on suspicion of being child kidnappers.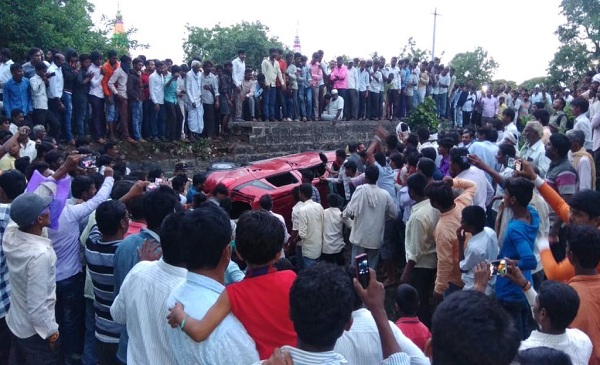 A software engineer from Hyderabad was beaten to death while three others were seriously injured by a mob on suspicion of being child abductors in Karnataka's Bidar district on July 13, in the latest death to result from rumours on social media this year. Police have arrested 35 so far.
The gruesome crime took place around 5.30 pm on Friday. Mohammed Azam Ahmed, a software engineer from Hyderabad, died on the spot, while Noor Mohammed, Mohammed Salman and a Qatari national -Salham Eidal Kubaisi, suffered critical injuries, the Indian Express reported. The four men had set off from Hyderabad to meet their friend Basheer Miya at Handikera village of Aurad taluk.
On their return, when the men stopped for tea, the Qatari national in the group offered chocolates to some school boys who were walking nearby. The boys panicked thinking the man was trying to lure them with chocolates and raised an alarm, a source within the police told BOOM. The source did not wish to be named as they are not authorised to speak to the press. Meanwhile a few locals who were already closely watching the men talking to the children had taken a photo of them and sent it to a local Whatsapp group with a message that they seemed suspicious. Soon a large crowd gathered and began to question the four men and started beating them.
The men from Hyderabad fled to their red Toyota Innova car to escape the mob. But when they reached Murki they found their way blocked by villagers in Murki who had received videos from their friends in Handikere that the four men were child kidnappers who were fleeing. Reading those messages the villagers in Murki blocked the way of the car by placing stones on the road. The speeding vehicle overturned which allowed the mob to catch up with them. The men were then dragged out of the car and beaten.
BOOM was able to access videos of the incident which show the mob overwhelmed and attacked police who tried to intervene and save the men.
While news reports have referred to the deceased as a Google engineer, BOOM contacted a spokesperson for the company in India who said that deceased was not an employee but worked with one of the company's vendors.
Do you always want to share the authentic news with your friends?
Subscribed Successfully...
Enter Valid Email Id