Old Video Of Prashant Bhushan Being Beaten Revived After Pulwama Attack
The eight-year-old video is that of an attack on Bhushan over his statement on Kashmir issue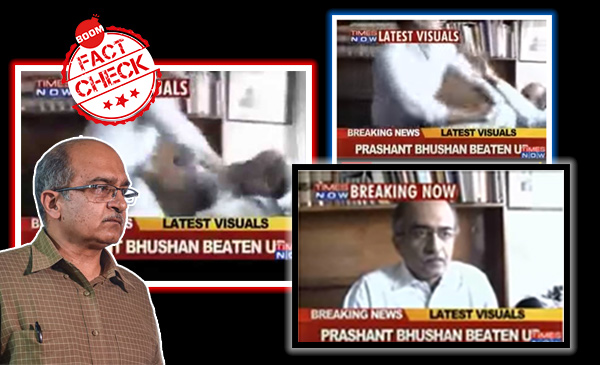 An almost eight-year-old video of Supreme Court lawyer and activist Prashant Bhushan being attacked in his chambers on October 12, 2011, is being circulated on social media in the aftermath of the Pulwama attack.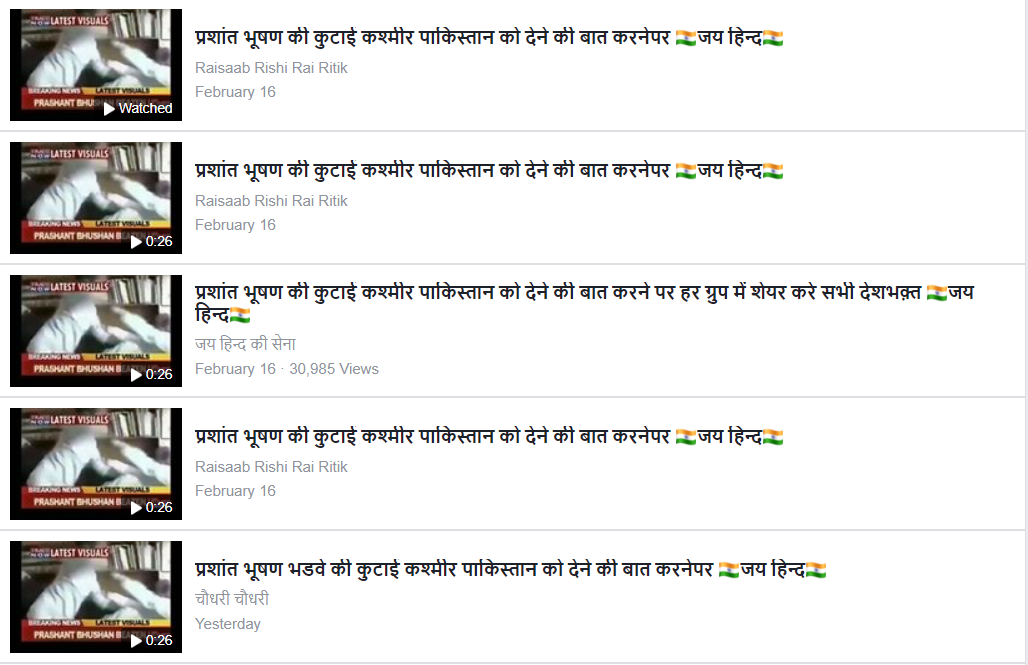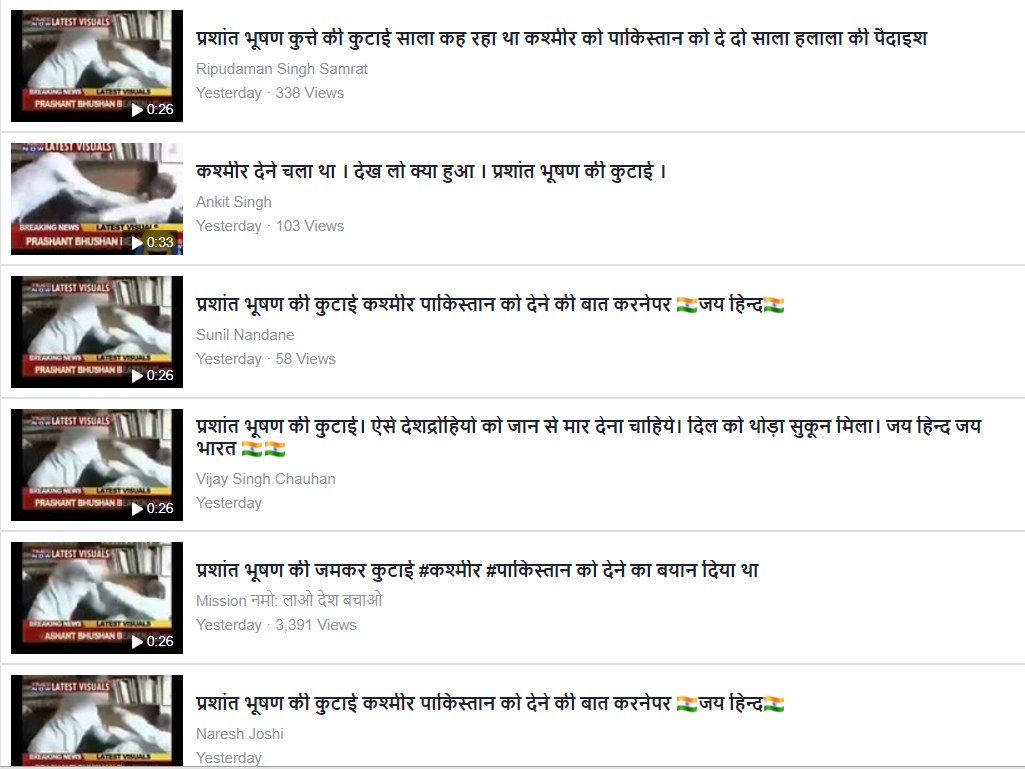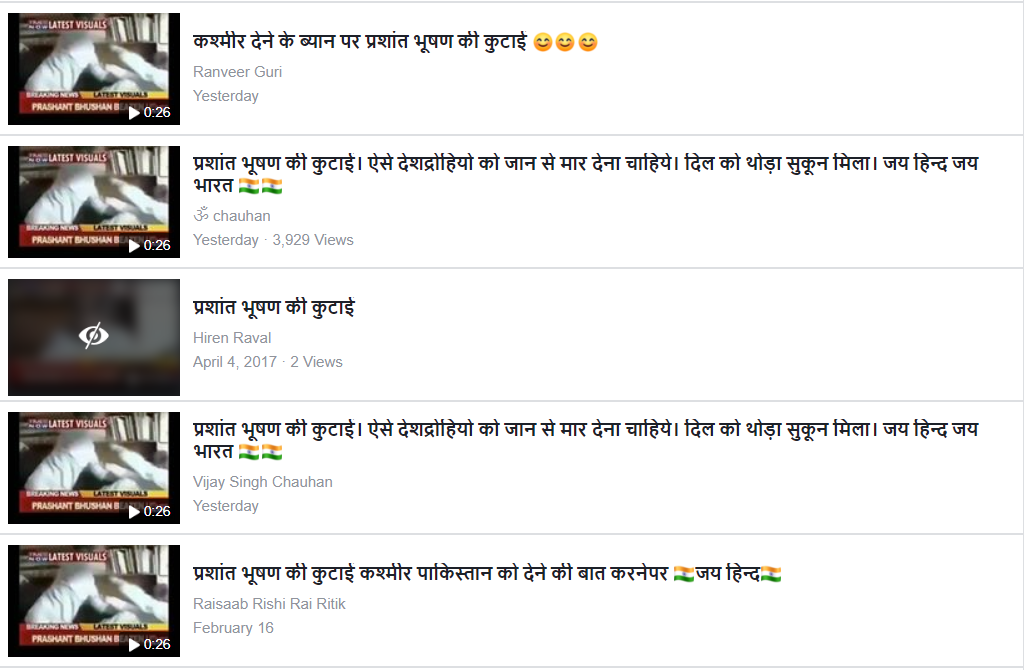 The post was shared widely from the Facebook profile of one Raisaab Rishi Rai Ritik on February 16, two days after the terrorist attack on CRPF convoy in Pulwama. The archived version of the post can be accessed here.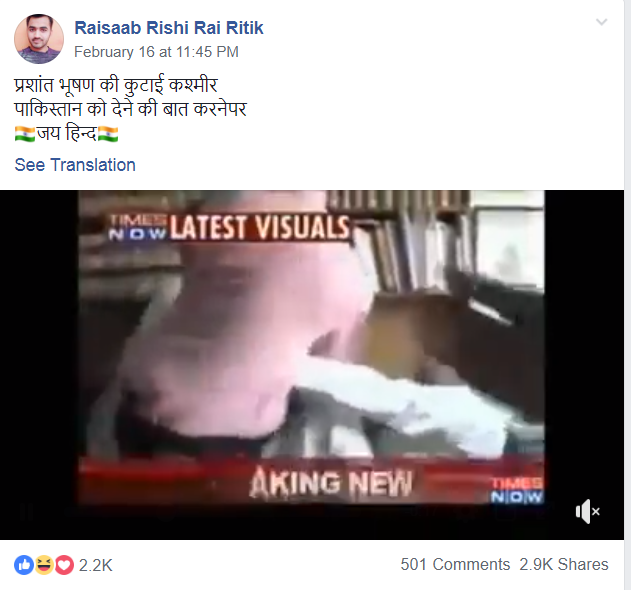 FACT CHECK
Searching the internet with keywords 'Prashant Bhushan attacked' will lead anyone to the numerous links reporting this incident from 2011.
On October 12, 2011, three people had entered Bhushan's chambers, opposite Supreme Court, while he was being interviewed by Times Now news channel.
While one of the attackers was arrested, the other two had fled the spot. The arrested assailant later identified Tajinderpal Singh Bagga as another attacker. Bagga is the spokesperson of Delhi unit of the Bharatiya Janta Party.
Below is the video from the attack perpetrated in 2011.
The arrested assailant had later said that the reason for the attack was Bhushan's statement on Jammu & Kashmir, reportedly supporting the demand of withdrawing security forces from the valley and conducting a referendum.
The attackers claimed to hold allegiance to Shri Ram Sene and Bhagat Singh Kranti Sena.
However, the eight year old video has no connection with the recent Pulwama attacks, and is just a part of the several old clippings that have been revived and shared in the wake of the attacks.
Claim Review :
Video of Prashant Bhushan being attacked in his cabin
Claimed By :
Facebook pages