Old Video Of BJP Councillor Thrashing Cop Revived, Shared With False Caption
Viral video wrongly claims it's a Congress MP thrashing the cop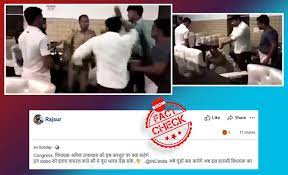 An old video of a Bharatiya Janta Party Councillor brutally attacking a police official has been revived and is being spread with a false narrative. A caption accompanying the video reads, "What would you say about this unruly behavior of Congress MP Anil Upadhyay. Make this video so viral that entire India can watch it. @INCIndia rowdies, what will you do about this MP."
(Hindi translation: Congress. विधायक अनिल उपाध्याय की इस करतूत पर क्या कहेगे ,
इन video को इतना वायरल करो की ये पूरा भारत देख सके..👇. .@INCIndia अबे गुंडों क्या करोगे अब इस हारामी विधायक का |)
The 30-second-long video shows a man clad in a white shirt viciously attacking a police official even while a woman tries to stop him.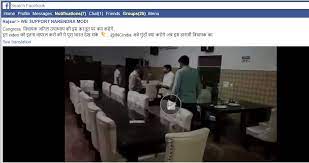 The video is being widely shared on Twitter and Facebook.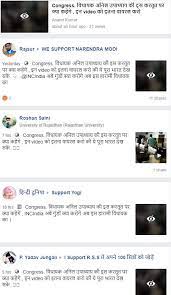 You can view the viral post here and access the archived version here and here.
Fact Check
This is not the first time this video has gone viral. Earlier too, in October 2018, the same video had gone viral with a different caption.
Back then, the caption had claimed that the man shown attacking the cop in the video was a Bharatiya Janata Party councillor from Meerut, Manish Kumar.
When BOOM searched the internet for reports on the incident, we found out that the man assaulting the cop in the video was indeed Manish Kumar, a BJP councillor from Meerut.
News reports said that the viral video was shot at a restaurant owned by the BJP councillor. According to reports, an argument between the cop and a hotel staff led to the brawl. The cop was accompanied by a woman lawyer. The reports further stated that the councillor was booked under Sections 395 and 354 of the Indian Penal Code (IPC).
BOOM contacted the Meerut police for more information. The report will be updated once we get a reply.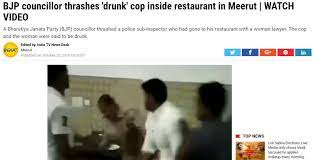 (BOOM is now available across social media platforms. For quality fact check stories, subscribe to our Telegram and WhatsApp channels. You can also follow us on Twitter and Facebook.)
Claim Review :
Video claims Congress MP Anil Upadhay thrashed a cop
Claimed By :
Social media pages
Related Topics:
BJP, Congress, Cop, councilor, elections, Fake, featured, Meerut, MLA, MP, Police, policeman, viral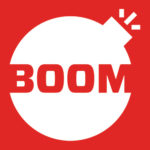 Sumit Usha
Sumit is a fact checker and the News Editor of Boom's Hindi wing. In the six years of his journalistic career, he has worked with the New Indian Express, Times of India and Deccan Chronicle. The dynamic nature of digital media finally made him take the leap from print to online, and don the hat of a digital detective.