Old Video Of A Shia-Sunni Clash At A Mosque Shared With Communal Spin
The viral post claims that a group of Muslims in Haryana pelted stones at women singing devotional songs at a temple. The four-year-old video is from Rajasthan and the building shown in the video is a mosque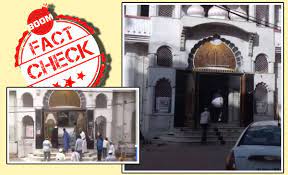 A four-year old video of a sectarian clash between Shia and Sunni Muslims at a mosque in Rajasthan has gone viral with a false claim that a group of Muslims in Haryana pelted stones at a Hindu temple.
BOOM, however, found out that the incident was not an inter-religious clash but was a dispute between Shia and Sunni sects of the Muslim community, that took place in 2015.
A caption with the viral video reads 'a group of peaceful Muslims pelted stones at women singing devotional songs at a temple at Attali village in Faridabad yesterday. A woman filmed the incident which has now gone viral in entire country. No news channel will show this.'
(Translated from Hindi: कल शाम को अटाली गांव फरीदाबाद में शांतिप्रिय मुस्लिम लोगो द्वारा मंदिर में कीर्तन कर रही महिलाओ पर पथराव। एक जागरूक महिला ने वीडियो बनाया जो की पूरे हिंदुस्तान में फेल चूका है। किसी न्यूज़ चॅनेल पे ये नहीं दिखाया जाएगा।)
The same video was posted by a Facebook user on July 3, 2015 and has been now revived after a temple was desecrated in Delhi's Hauz Qazi allegedly by local Muslims. Read more about the incident below.
Over the past few days, the video clip has been shared widely on Facebook, WhatsApp and Twitter. The clip shows a mob pelting stones at a white building. The building looks like a mosque but the viral post falsely calls it a temple.
You can watch the video here and access its archived version here.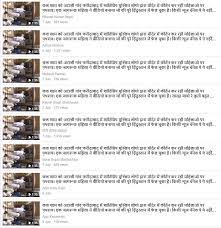 Fact Check
BOOM did a reverse image search of the screenshots of the video and found several Facebook posts from 2015 carrying the same clip.
Alt News traced the incident to Kagzi colony in Jaipur. The colony falls under the jurisdiction of Sanganer police station.
BOOM contacted Station House Officer, Sanganer police station, Lakhan Singh Katana to get more details about the incident.
Katana asked us to send the viral video, and after watching it he confirmed that the building in the video was indeed a mosque.
"The incident is from the year 2015 when members of the Shia and Sunni sects of the Muslim community fought with each other over prayer timings. Both the sects were fighting over attending to the prayer call first" -- Lakhan Singh Katana, SHO, Sanganer police station
Katana said that later members of both the sects reached a compromise.
Claim Review :
Muslims pelt stones at a temple in Haryana
Claimed By :
Facebook pages and Twitter handle